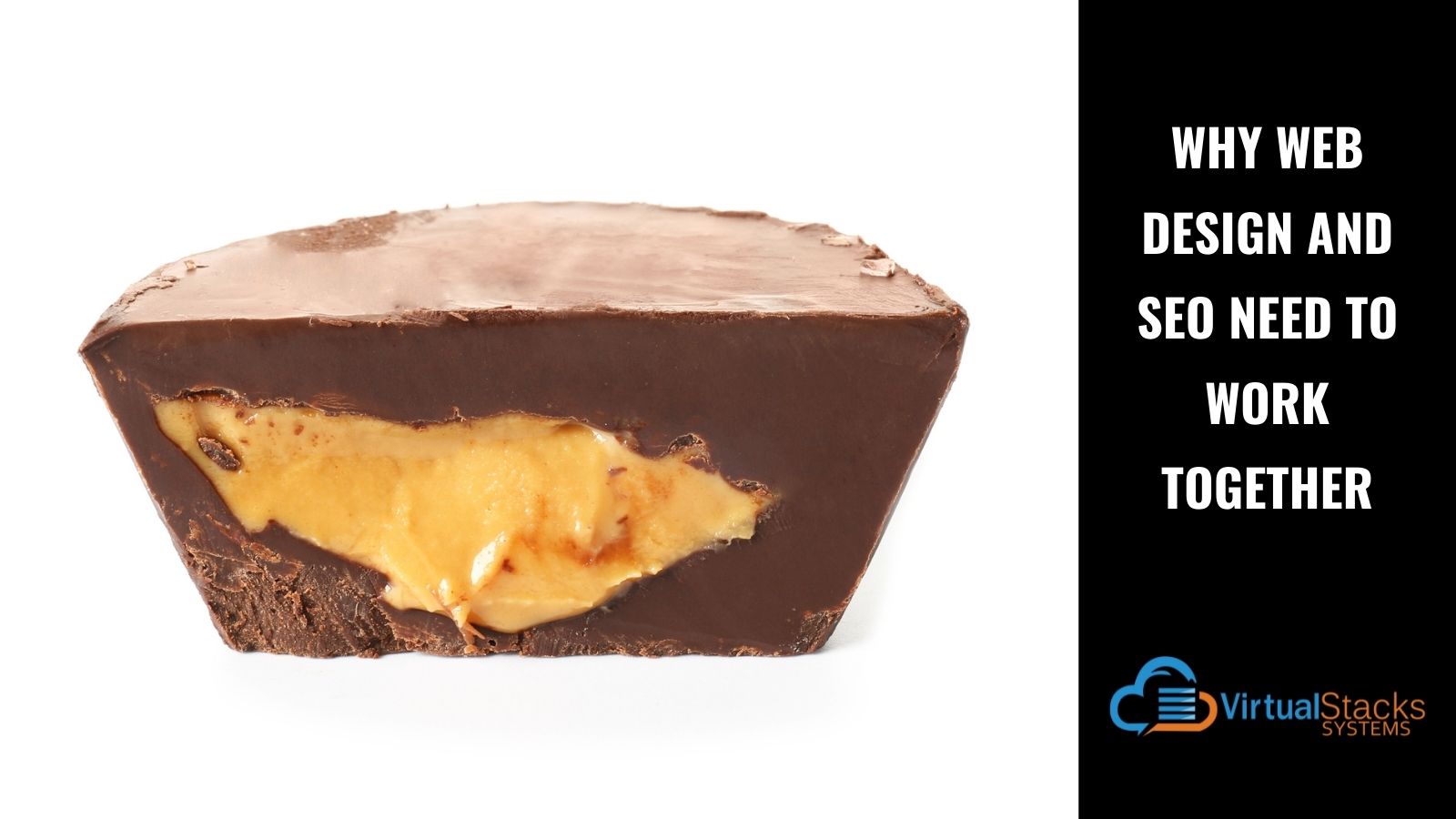 13 Dec

Why Web Design and SEO Need to Work Together

So you have a website for your business! Assuming it is of fairly recent design, it probably looks up-to-date and attractive – unlike those that were apparently launched in 1998 and haven't been touched since. But as they say, beauty is only skin deep. And if your website is lovely to look at but wasn't designed with search engine optimization (SEO) baked in, it isn't nearly as efficient as it could be in driving traffic, generating leads and getting those leads to convert to customers!

Most people think of web design and SEO as two separate elements. The prevalent assumption is that a business's website is designed and launched first, then SEO follows. However, this assumption can be costly in many ways. As Marcus Miller – founder of BowlerHat observes, "SEO is not some band-aid you can just plaster onto an existing site. Website SEO is fundamental to succeeding online for the majority of businesses. And the same concepts that fuel solid SEO help with paid search, social and any other inbound marketing efforts. Get this wrong and you will certainly fail to hit your digital marketing goals."
What is SEO Web Design?
According to Proceed Innovative, "SEO web design refers to the design and development of a website that incorporates SEO best practices. The SEO elements of web design will help search engines like Google better understand and rank your website, which will improve your position in the SERPs [search engine results pages] and help drive more traffic.
"The web design and SEO of a website are both equally important. A good web design will not make up for the lack of SEO, as no one will be able to find your website. Conversely, having a website with excellent SEO but a poor design will cause users who arrive to your website to immediately leave. Therefore your website must have a great design and strong SEO for the complete user experience."
For this reason, your website design or redesign needs to be planned simultaneously with its SEO. Waiting until after your site is up and running to add SEO is basically a retrofit. Think of it like having to add an HVAC system to a vintage house built without one. It can be done, but not as seamlessly as if the house had been designed and constructed with the system in the first place.
Therefore, it's more advantageous for your business to hire a full-service digital marketing agency that offers web design and SEO services. We know we're getting ahead of our blatant self-promotion here, but this is the essence of our take-home message. Hiring one agency or freelancer to design your site and another to handle your SEO will provide piecemeal results. Having both under the same roof and implemented at the same time is key to meeting your marketing goals.
Where Website Design and SEO Meet
There are several key areas where web design and SEO collaborate – or should! They include the following:
Mobile friendliness – Google made this a ranking factor in 2015, then introduced mobile-first indexing in 2017. This means that it's the mobile version of your site that Google uses to review and rank. Kristopher Jones – founder and CEO of LSEO – sums up the situation in his article for Search Engine Journal.
"It's clear to see how importantly Google views mobile-friendliness, but many websites still haven't caught on. The number of people searching on desktops has been declining for a few years now, while the number of people searching on mobile devices has been steadily increasing. More than half of all web traffic is coming from mobile devices, which means that more than half of your audience is also likely to be on their mobile phones. Without a mobile-friendly website design, you could be accidentally alienating half of your users. That is massive. A website with a high bounce rate due to not loading properly on a phone or tablet is going to send bad signals to Google, and your rankings could plummet."
Loading speed and page speed – Site speed refers to the page speed for a sample of page views on a website. Page speed is also known as page load time (the time it takes to fully display the content of a page) – or time to first byte (how long it takes a browser to receive the first byte of information from the web server). This is important because Google may be measuring time to first byte when it considers page speed – and, in turn, your website's page rankings. Google has indicated that site speed is one of the signals its algorithm uses to rank pages.
In addition to providing a poor user experience resulting in increased bounce rates (users are likely to leave if a website doesn't load within three seconds), slow loading speeds will also slow down Google's bot as it crawls your site, resulting in fewer indexed pages – and lower ranking in the SERPs.
Smooth, intuitive navigation – According to Proceed Innovative, "It is important for your website to have navigation that is easy to use and understand. Make sure your top and side navigation menus and dropdown menus function properly and that the links in your navigation menus are arranged in a way that makes sense. Easy navigation will enhance the user experience and make them more likely to visit more pages of your website."
As Miller elaborates, "When a site is well-structured, the navigation works with the structure, the URLs and other components, like XML sitemaps, to help solidify what each page or piece of content is about. Navigation is more than just the menu at the top of your website. It is how you signpost users to the most relevant part of your site. Navigation can be a tool to raise awareness of additional services and includes not just text links but content on all pages and in the templated design elements of your site."
A good sitemap – This is a crucial element to have in place, as the sitemap provides search engines with a guide to all of your website's pages and contents. As Jones writes, "This gives you the chance to tell search engines what pages are the most important to your site. This is an especially important part to get right for larger websites, as well as newer ones that might not have any external links just yet. In addition to their benefit to search engines, sitemaps also aid in user navigation. A new visitor to your site can refer to your sitemap for help getting around it. Sitemaps also contain important metadata about your web pages to give them a better chance of ranking highly."
Readable design – This is another excellent reason to hire a full-service agency rather than a freelancer or someone who isn't a pro, but dabbles in web design as a side hustle and offers you a good price. When it comes to web design, you really do get what you pay for, and if you take the cheap route, you'll pay for it over and over in terms of lost opportunities!
As Proceed Innovative states the situation, "It is important for your website design to incorporate the content in a way that is easy for users to read. You must consider format, font type, font color, and font size and ensure that your textual content can be read easily on desktops and mobile devices. There also needs to be enough space to put a decent amount of content on the page as longer, well-optimized textual content is more likely to rank well than a page with only a couple of sentences of content."
Also keep in mind accessibility for visitors with disabilities. Our blog post – "Why Your Website Needs to be ADA Compliant" – covers this issue in detail. Accessibility overlaps with other best practices such as mobile web design, device independence, multi-modal interaction, usability, design for older users and – of course – SEO. Case studies show that accessible websites have better search results, reduced maintenance costs and increased audience reach, among other benefits. In addition, some companies and organizations have been sued because their website wasn't accessible. Although Title II and Title III of the Americans with Disabilities Act (ADA) does not specifically mention websites, the legal consensus is that if Title II or Title III apply to your organization, then they also apply to your website.
The Take-Home Message and Our Blatant Self-Promotion – Again
As you've learned, your website needs to be the digital equivalent of a chocolate peanut butter cup – the perfect combination of web design and SEO. If you're ready, our experienced Virtual Stacks Systems team offers website design and redesign, SEO services, social media marketing, email marketing, PPC advertising, review management services and much more! Contact us to get started.