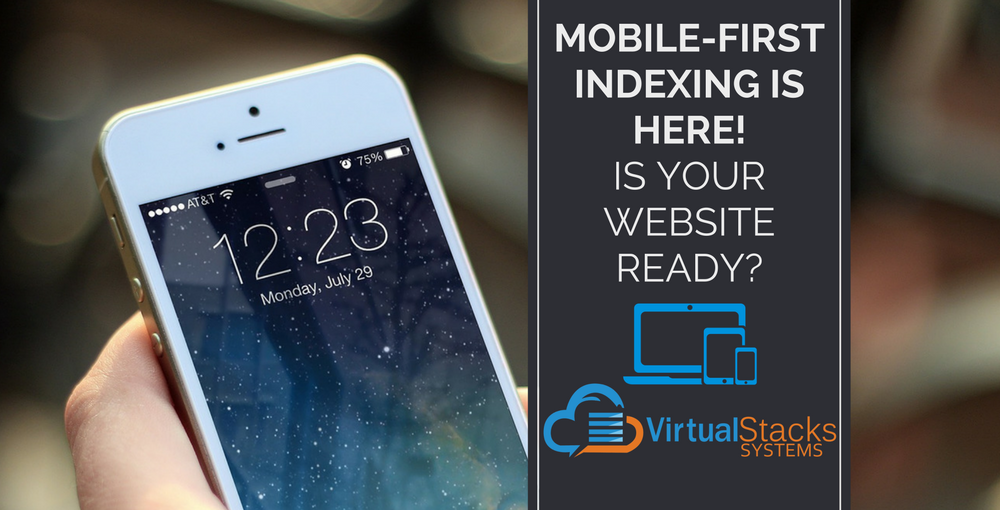 12 Apr

Mobile-First Indexing Is Coming: Is Your Website Ready

The day of reckoning is upon us. On March 26, Google began its great rollout of mobile-first indexing. And websites that are not optimized for mobile shall know the great pain of plummeting search engine rankings. As mobile views continue to overtake desktop views, websites must be mobile responsive. According to TechCrunch, the majority of people who use Google search now do so from mobile devices, and have done so since 2015. Lagging behind is no longer an option for businesses that want to be visible and competitive.
Google's Mobile-first Indexing: A Brief History of Mobile Overtaking Desktop
Google began to prioritize mobile sites in 2015 by boosting the rank of mobile-friendly webpages on mobile search results. The following year, Google detailed its plan to change the way its search index operates, explaining how its algorithms would eventually be shifted to use the mobile version of a website's content to index its pages – as well as to understand its structured data and to show snippets from the site in the Google search results.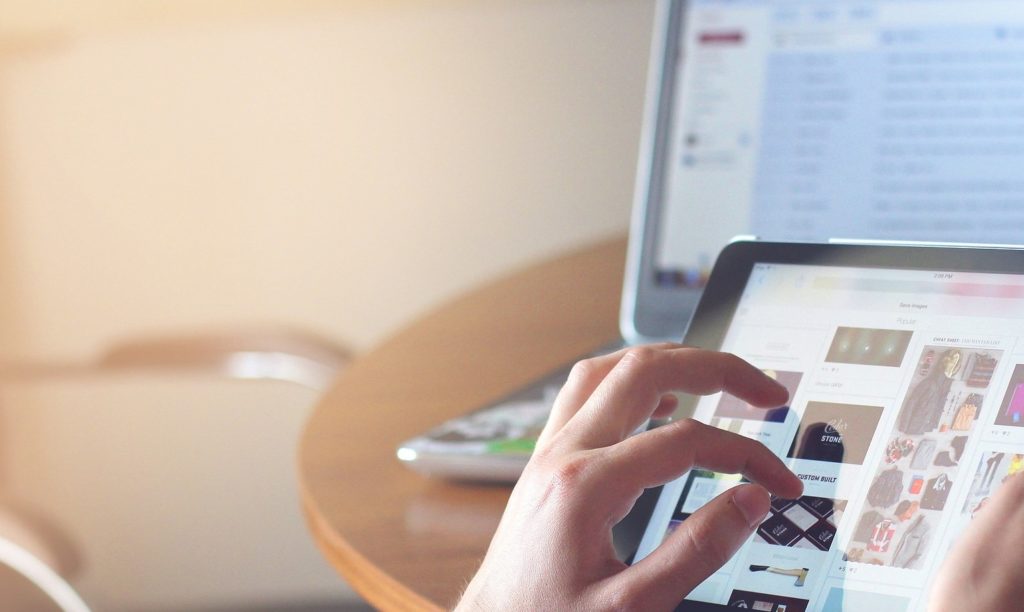 In December 2017, Google began transitioning a small handful of sites to mobile-first indexing, but did not identify which ones had made the move.
Now, the rollout is officially underway. To avoid misunderstanding, Google explains that it will still have only one index for search results – the mobile-first index is not separate. This means that Google will look to a website's mobile web pages first to index your website, not the desktop version – so change your mindset about the latter being the "real" version of your site that gets all the SEO, content, and structured data markup attention, and the former being an afterthought.
Google likens this switch to the move from analog to digital
We also have freshly updated documentation about Google mobile-first indexing, including this helpful chart that covers what happens if there's only desktop content (Yes! It continues to be included!), AMP content and so on. https://t.co/T5w9WOp1Hc pic.twitter.com/O515eRzjdb

— Google SearchLiaison (@searchliaison) March 26, 2018
In a related development, Google recently announced that starting this July, page speed will also be a ranking factor for mobile searches, with slow-loading content being downranked. Don't say we didn't warn you in our blog post of February 28, "The Importance of Getting Your Website Up to Speed!"
Mobile Responsive Website Design: Ensuring Your Business is Ready
Continuing with our self-reference, our blog post of March 7, "How to Tell if Your Website Needs a Redesign," discussed how a responsive website that changes based on the needs of the users and the device they're viewing it on is mandatory.
Responsive web design allows a website to respond to the user's behavior and environment based on screen size, platform and orientation. The practice consists of a mix of flexible grids and layouts, images and an intelligent use of CSS media queries. As the user switches from laptop to mobile devices, the website automatically accommodates for resolution, image size and scripting abilities.
Responsive web design gives visitors a seamless user experience (UX) on all mobile devices. 
According to Google, 61% of users are highly unlikely to return to a website that doesn't work well on mobile, with 40% moving on to visit a competitor's site. Couple this intrinsic drawback with diminished rankings from not having a website optimized for mobile-first indexing, and you can see how detrimental a non-mobile responsive website can be to your bottom line.
SEMRush offers the following advice for getting your website ready for mobile-first indexing:
• Aim for a loading speed of less than two seconds.
• Make sure your content is the same from desktop to mobile.
• Be aware that there is no longer a need to block CSS, JavaScript or images.
• Consider including expendable content on your mobile site – such as accordions, expandable boxes and content hidden in tabs. While this wasn't weighted very high on desktop sites, it will be on mobile.
Of course, the best way to ensure your website is ready for this transformation is to work with a web design company that keeps up-to-date with industry changes. Virtual Stacks Systems is a full-service digital marketing company with 25 years of experience that includes developing websites for a wide range of businesses and organizations. Contact us today, so you can be ready for high rankings tomorrow!