An Android Mobile App & You, Perfect Together!
App up your business with the latest visual content to give a uniqueness factor that will catapult your brand into the accessibility hall of fame! Virtual Stacks Systems provides top notch Mobile Application Development for all Android devices. Android app stores are overflowing with creative apps that can do virtually anything and it is important that your business has a market contender that holds its own.
We'll make sure that your app is:
• Dependable
• Secured
• Powerful
• Practical but visionary
Our back-end developers and engineers provide product that is:
•Stand-alone and/or complimentary to your website
•Protected E-Commerce capability
•Social Media Functionality
Let's make your dream idea and make it a dream come true. A low-cost, high-quality Android application is possible and VERY Android Awesome!
ibelieve in iOS Applications
For the billions of iPhone and iPad downloading consumers out there, it is a MUST to have a creative and fully functional mobile application available in the Apple® iTunes Store. While other Operating Systems offer a much larger selection of apps by any able developer, iTunes is very selective of what it permits on its users' systems. The exclusivity of iPhone apps provides protection and security like no other!
Virtual Stacks Mobile App Development Guarantee
Our team of devoted Virtual Stacks Systems™ programmers guarantees a creative and powerful product that streamlines every mobile capable aspect of your business.
• Visual Attractiveness
• Design
• Easily Operated
• Backend Coding
• Stable Operation
• First-class functionality
• Secure e-commerce processing
• Worthy Market Competitor
• Optimized for target markets
• Consumer driven composition
Mobile device compatibility is a necessity for every growing and thriving organization to remain relevant. Be considered by this niche of consumers with the functionality they are used to.
Let's get your business the tools it needs to provide its customers with all the speed, account management, purchasing power and promotional highlights you love to offer!
Need An App For Your Business?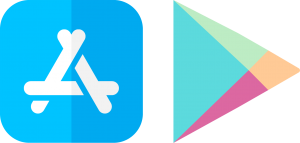 We can create an App that compliments and improves your business, giving you complete access from wherever you are, whenever you need.