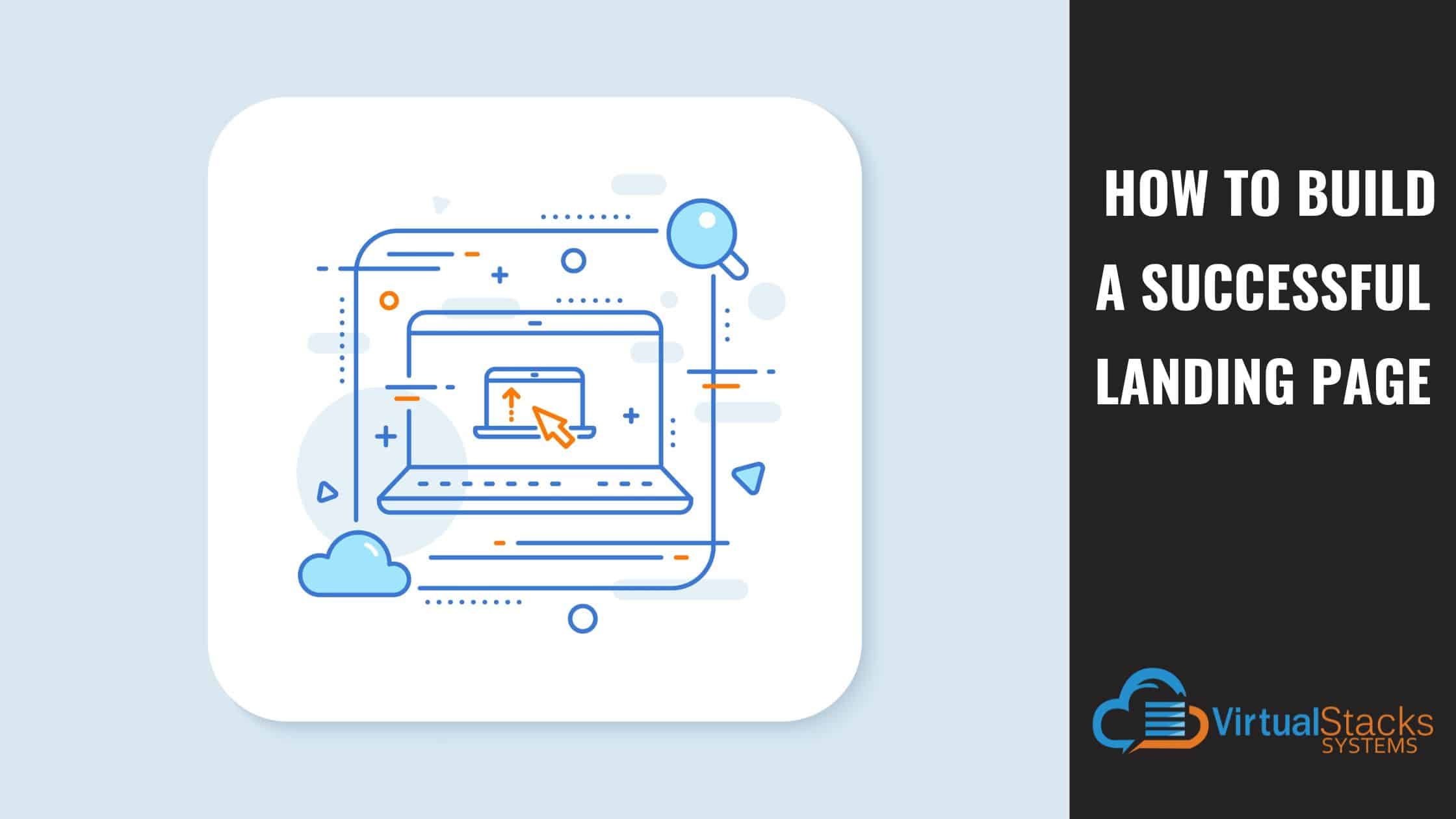 02 Feb

How to Build a Successful Landing Page

Each page of your website serves a specialized purpose. The Home page introduces visitors to your business and provides the essence of the experience they can expect as customers. The About page provides information about your business – including how (and why) it started. The Products/Services page describes what you offer in a way that lets people know that your business has what they're looking for.

And then, there's the landing page. Not every website will have one, but a well-built landing page can be a powerful tool for converting visitors into customers. So let's start by describing what it is and what it does.

According to content strategist Christina Perricone in her blog post for HubSpot, "A landing page is a website page with a specific purpose – the objective of a landing page is to convert visitors into leads. While there are many types of landing pages the intent is the same – get more leads. Landing pages contain lead forms that ask visitors for their contact information in exchange for something of value, otherwise known as an offer."

As such, a landing page is typically a standalone page created for a singular campaign, sale or product. It isn't part of the website's core framework, but instead exists as a separate destination for a specific objective. Having most likely landed on many landing pages yourself, you're familiar with their basic format.

As our blog post – "Elements of a Great Landing Page" – describes it, "If you're in business, you doubtlessly visit the websites of companies offering products or services that may be of use to you. Many of those sites have a promotion for a free ebook of professional tips or templates that you can download after clicking on the CTA button. If you've ever clicked on that button, you were taken to a landing page, which provided more information about the wonderful resource you were about to receive after filling out a form and clicking that CTA button. If you were motivated to click on that button, the landing page was successful!"
Components of a Successful Landing Page
Assuming you've been motivated to click through a landing page, think about what made it so compelling. You'll probably come up with the following:
One clear goal – A landing page that converts has a main focus. There is one action the page wants the visitor to take, and every element on that page reinforces it. A common landing page design mistake is to treat it the same as all the site's other pages. As Perricone writes, a successful landing page " … eliminates distractions by removing navigation, competing links, and alternate options so you capture your visitor's undivided attention. And complete attention means you can guide your visitor where you'd like them to go, i.e., to your lead form. In sum, landing pages are specifically designed to create conversions."
A main headline focusing on the offer's benefit, and a supporting headline – As Learn Inbound describes the importance of this component, "The landing page's headline is the very first thing visitors will see. For this reason, it is essential that it describes very clearly what a user will get from the page. The message should be strong enough to grab the interest of the visitor and to keep them on your page. Your … headline should promote understanding, attention, and interest … In order to keep it easily digestible and succinct, your headline can only say so much. For this reason, you'll also need to add a supporting headline. This can be a direct extension of the main headline, following it like a finishing sentence, or can be an additional persuasive message that supports the primary one."
Your unique selling proposition – This is the reason your landing page's visitors should sign up for your offer or register for your event. According to Learn Inbound, explain what about your service or product sets it apart from your competition. This should be communicated in a succinct way. Describe the specific benefit for your customers, breaking down your offering to its most basic level. A good unique selling proposition allows customers to understand why they should care and sets clear expectations for them.
An image that's relevant to the offer and your audience – If your offer focuses on a product, of course, a high-quality image of the product should be used. If selling a service, the image should demonstrate the usefulness of your service. If the offer is an ebook or other digital asset that will be downloaded, use its cover image or main page. Your ebook does have a front cover image like a physical book, right? It should! If a video can better depict and sell the offer, embed it on the landing page.
 The benefits of your offering – This should consist of a bullet point list summary of features and benefits, followed by a detailed (but not too heavily detailed) description. "The features describe what your product or service does, the benefits describe the problem you are solving," Learn Inbound notes.
 A reinforcing statement and closing argument – The reinforcing statement sits about halfway down the landing page, and communicates a mid-experience message. The closing argument backs up the main value proposition, and leads into the call-to-action (CTA).
 A strong CTA – As its name implies, the call-to-action needs to be action-oriented and compelling. Our blog post – "X Marks the Spot: Create Call-to-Action Buttons That Get Leads" – covers the importance of not only creating a strong message, but a well-designed CTA button that drives visitors to click on it. Buttons that don't look like buttons and vague messaging won't get a response.
 Social proof – Including customer testimonials, reviews, awards and other evidence of your offering's high quality reinforces the legitimacy of your business – thereby giving potential customers confidence and putting them at ease.
 Placing the lead form "above the fold" – Although this is an old newspaper term citing where the day's top headline and story should go, it likewise applies to your landing page. A good landing page is laid out so that the most relevant message (including the top half of the form, if there is one) is at the top half of the page. Don't play hide-and-seek with your message, because visitors aren't likely to seek.
Don't Forget to Say "Thank You"
 When a visitor does venture further on their customer journey by clicking on the CTA button, immediately follow up by sending a thank you page. If the offer is for an ebook or other digital asset, send the link for downloading. Doing so is more than just good manners! As Perricone writes, "Your thank you page is the first thing someone sees after they convert, so it serves as a great opportunity to delight your new lead even more than you already have. Your objective is twofold: deliver your promised offer and get them interested in something else on your site."
The Take-Home Message and Our Blatant Self-Promotion
An effective landing page is straightforward, communicating the value of your offer to visitors and directing them to take advantage of it – thereby nurturing potential leads into becoming customers. But as you've learned, a good deal goes into creating a landing page that serves as a valuable sales tool. For this reason, building a landing page is a job better left to the pros – such as our web, SEO and content writing teams at Virtual Stacks Systems! Our full-service digital marketing agency builds websites and landing pages that help your business get leads. Contact us today to get started!