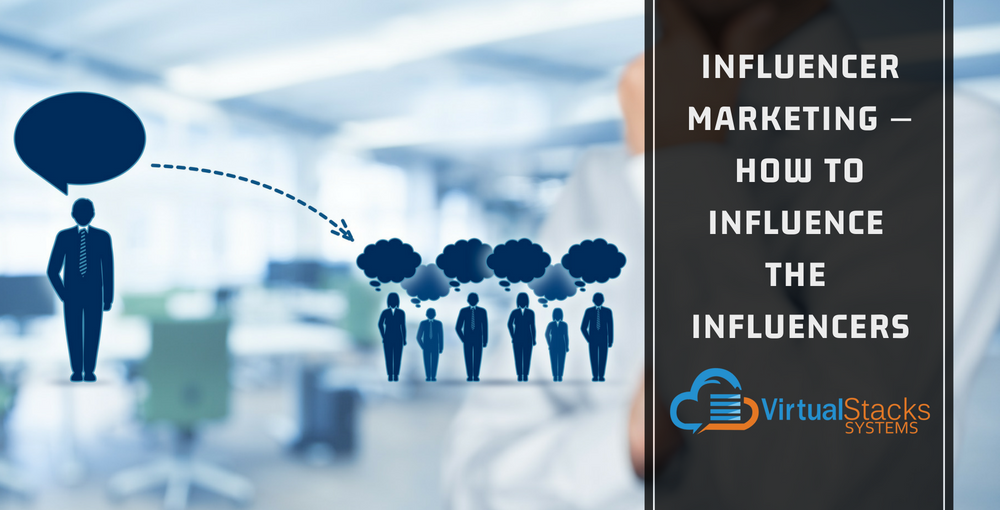 20 Jul

Influencer Marketing ‒ How to Influence the Influencers

A celebrity with a massive Instagram following posts about the awesome eyeliner that's her new favorite, and sales for said eyeliner immediately go through the roof. While this may be the stuff of legend, it isn't typical. Influencer marketing is often misunderstood by companies and brands looking for "free" exposure and quick results ‒ but, when done right, can be very effective in getting the competitive edge.

Described by Influencer MarketingHub as a hybrid of the old and new, influencer marketing is the successful combination of celebrity endorsements and content-driven campaigns. Keep in mind that the definition of "celebrity" varies among industries, and doesn't only apply to the show-biz variety. The underlying difference is that influencer marketing yields a long-term collaboration, not a one-and-done paid partnership. Influencer marketing is a calculated steer of a targeted audience in the desired direction of a product or business.
Does influencer marketing work?
Three key factors determine the potential impact of an influencer.
Marketing strategist Gerardo A. Dada in his role as a member of the Forbes Agency Council identifies these factors as follows.
The first is reach – Does the influence have enough followers who are your targeted audience?

Second, contextual credibility – or the aforementioned trust. How faithful are their followers, and is there definitive proof of the influencer's impact? 
Lastly is salesmanship – the ability to convince their followers that an item or service will meet or surpass their expectations. But, is the consolidation of these elements enough to actually inspire worthwhile, quality sales? The answer is ultimately yes, although it is far from an easy game to play.
Influencers have much more sway than simply obtaining a Like. Their followings grew because they are considered an authority in their respective area. Their followers trust that they will present an honest opinion. However, an influencer's credibility can be called into question, risking that important trust factor. For example, if the influencer begins working with numerous brands at the same time.
There are two avenues to take in influencer marketing: working with an agency specializing in forming such relationships between brands and celebrities, and doing it yourself.
If you choose the first, go through an experienced influencer marketing agency or platform. Influencer agencies represent actual influencers, and therefore cost more, but they will do some of the hard work for your brand.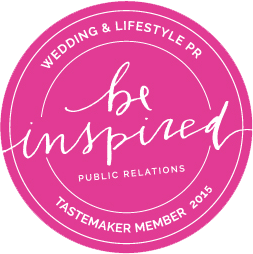 However, advises Leila Lewis of Be Inspired PR, the rates for influencer marketing have risen with its popularity. As a member of the Forbes Agency Council, Lewis says, "It's important to have a dedicated budget set aside for this kind of marketing."
Also go in with the knowledge that influencer marketing involves a great deal of time. Although advertisement campaigns and paid partnerships can be placed in front of viewers rather quickly, they require a larger budget and yield short-term benefits. With the necessary time and energy put forth, influencers produce affordable, long-term audience engagement.
If you can't afford an agency, there's still the old-fashioned way: finding and cultivating relationships with influencers yourself. While this approach is even more time-intensive, it can work with the right strategy.
Content marketing expert and CEO of Audience Bloom Jayson DeMers offers learned advice on the subject, such as writing a favorable review of the influencer's latest project, commenting in the same social media forums and otherwise putting yourself in front of the influencer as an authority yourself – in a non-obnoxious way, of course.

As an SEO expert, DeMers advocates an additional benefit: that building relationships with influencers can actually boost your SEO campaign. 
"Inbound links are necessary for any kind of SEO campaign. Links are what pass "authority" from one site to another, essentially making them points of validation that convince search engines your site is authoritative and trustworthy enough to earn higher rankings. It's becoming more and more difficult to get inbound links, but one way to get them is to build a relationship with a known influencer; they'll often link to your site if you give them good reason to."
High quality backlinks correctly implemented can organically improve your search ranking. Find the 'perfect' influencer, and with continuous quality content, you will find a productive strategy for gradually increased revenue and brand awareness.
For those going the DIY route, a word of caution: Be sure to vet your influencer. Influencers whose followers consist of a high percentage of bots and other spam accounts aren't really influential.

Leading Influencers
So who are these influencers we're devoting so much digital space to? Here's a list of some current leading influencers and how they garner passionate followers while driving sales.
The Future of Influencer Marketing
Due to the success of influencer marketing over the last several years, an estimated 39 percent of marketers started 2018 with an increased influencer marketing budget. With continuous growth, we can expect to see some changes throughout the industry. Some predictions revolve around the actual influencers, such as who they are and who they are connected with. According to DeMers in his article for Forbes, the diversity of influencers is expected to shift, and could include low-follower or rising creators. We may also see influencers connecting to form a path for followers to reach even more, relevant content.
Brands may notice new benefits and barriers as well. We have already seen warnings from the FTC discouraging hidden partnerships ‒ forcing brands and influencers to find new ways to be both transparent and vague. On the other hand, social media often adapts to make successful marketing strategies simpler and more profitable. New functions and tools may be available in the near future to help brands connect with influencers.
Before jumping into the world of influencer marketing, consider if it's the right move for your brand. With strategic research and dedication, your brand can form strong, mutually beneficial relationships with high-quality influencers that result in long-term increases in brand awareness and revenue.
Because successful influencer marketing requires that the brand seeking to partner with an influencer have a solid social media presence, our Social Media Marketing and SEO Services teams at Virtual Stacks Systems can build the basis you need to start influencing the influencers. Contact us today.