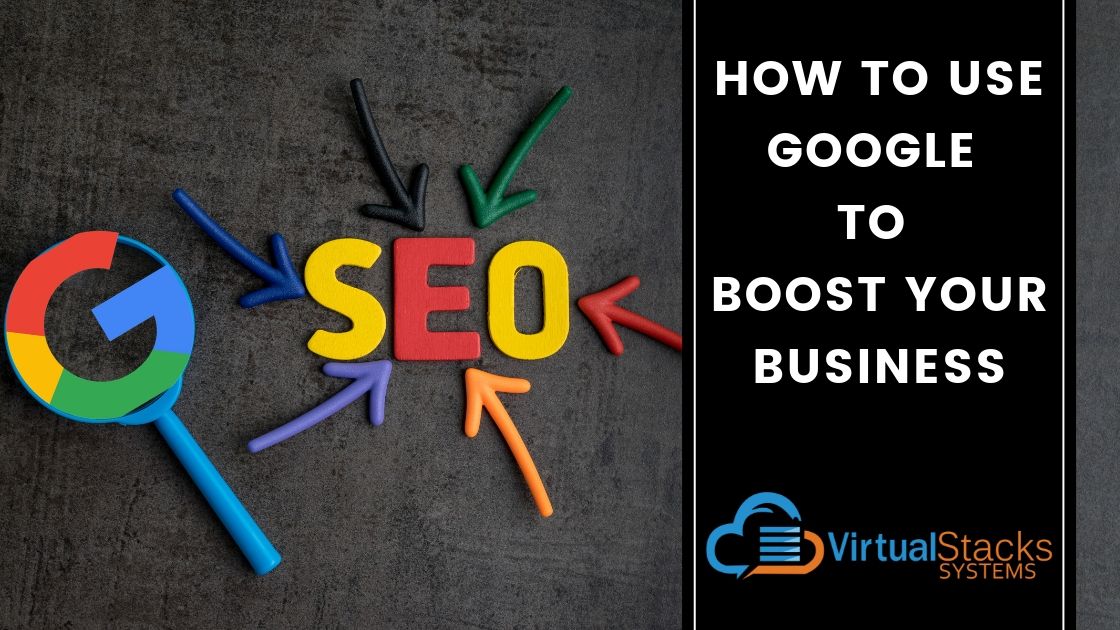 19 Jul

How to Use Google to Boost Your Business

As we often say around here, it's Google's world – we just live in it. Depending upon your point of view, that can be either good or bad. But if you're the owner of a small-to-medium-sized enterprise, Google has potential as a powerful platform for building your business. We'll look at using the power of three to start realizing all the benefits Google offers:
Google My Business
Google Ads
SEO
Do you really need all three? Yes! Any one alone constitutes a piecemeal approach. There's no reason to blame yourself if this has been (or is) your approach, though. The Google accounts seem deceptively easy to set up and execute, and seeing how each component works together isn't in the wheelhouse of most businesses. As for the third in our list, Google doesn't offer SEO services per se (and evidently has no interest in shedding light on its frequent, seemingly arbitrary, algorithm changes), yet organic SEO is still integral to the equation.
All About Google My Business
Google My Business is a free tool for businesses to manage how they appear on Google Search and Maps. In the words of Google itself, "By verifying and editing your business information, you can both help customers find you and tell them the story of your business." When properly optimized, a Google My Business account helps you stand out, be found easily and be more likely to get chosen by customers.
Information on Google My Business includes:
Hours
Street address
Phone number
Website URL
Photos
Link to social media profile(s)
In addition, a Google My Business listing allows customers to leave a review, or upload photos to your listing without leaving a review. You can read and respond to reviews, building relationships and having the opportunity to respond to negative reviews. (By the way, the correct response in such a situation is offering to make things right, not insulting the complainant.)
Posting photos also encourages interaction. According to Google, businesses that add photos receive 42% more requests for driving directions on Google Maps and 35% more clicks through to their websites than those that don't.
As ThriveHive notes, a properly optimized Google My Business listing builds instant credibility with customers who interact with it. Businesses that verify their information with Google My Business are twice as likely to be considered reputable by consumers.
Sharing important details about your business, helping customers learn about your brand and even directly communicating with them will ultimately help to improve your rank in Google's Search Engine Results Pages (SERPs) and attract more customers.
"If you're just getting started with local SEO, your Google My Business listing is a great place to focus your early efforts," writes HubSpot SEO strategist Aja Frost. "After all, when people search for a product or service near them, they're usually very close to making a purchase – one in two people who conduct a local search (think 'watch repair near me') visit a store that day. So it's important the information about your business that shows up when people search Google is as accurate, complete and optimized as possible."
Of course, more about SEO later on.
On the managing side, Google My Business allows you to see insights on how customers searched for your business, and where they're coming from. Other information you're able to access includes the number of people who called your business directly from the phone number displayed on local search results in Search and Maps. And you can create and track the performance of Smart campaigns using Google Ads (more about those later, as well).
What to know about Google My Business and Google Maps
We've seen some amount of confusion regarding the nature of Google My Business and Google Maps. Actually, there is no difference between a Google My Business and a Google Maps listing. ThriveHive provides the following helpful explanation.
"… Google My Business is solely the concern of business owners. General consumers do not create an account for, log into, or search Google My Business; they use Maps and Search. Business owners create a Google My Business listing so they show up in those searches. Google My Business also provides business owners with tools to gain insights into their audience.
"Google Maps is the public-facing online directory and navigation tool that consumers use to explore and get directions to the products and services they need. A user can search Google Maps itself, but a regular Google search will also pull Maps info for its local results section (located beneath the paid search results and above the organic results).
"Anyone can use Google Maps and anyone can add a location to Google Maps. However, to have control over your business listing, you must create a Google My Business profile and claim that listing."
Who can and can't have a Google My Business Listing?
Only a business with a physical location and street address can have a listing. Mobile businesses – such as auto detailers, handymen, etc., may have one if they have an office location that customers can go to if necessary. The same applies to individual practitioners. The main requirement is that the business must provide a fixed physical location to personally interact with customers.
Business that cannot have a listing include e-commerce and online-only businesses, as well as virtual offices. Coworking spaces can serve as a special exception to Google's guidelines only if certain conditions are met – such as renting and occupying office space, and being present and able to be contacted during the listed hours of operation.
How to grow your business with Google Ads
Formerly known as Google AdWords, Google Ads is online advertising that lets you target the type of customers you want, reaching them right when they're searching for your products or services. The pay-per-click (PPC) ads that appear in Google's search results pages can be an effective way to generate traffic that converts into customers. You can choose to show your ads at certain times of day, and even specify a location and language.
As Benyamin Elias – content marketing manager for ActiveCampaign observes, "If you choose the right keywords and budget, you can buy your way to the top of the results page. In some cases … searchers might even need to scroll down before they get past your ad."
Elias provides six advantages of Google Ads, listed here in condensed form:
1.      Reach people when they're looking for you.
2.      Target based on geography – If you run a local business and don't care about appearing in search results outside of your area, Google Ads lets you target searches based on geography.
3.      Target multiple audiences that use the same product by using different keywords.
4.  Send people to specific landing pages. Sending PPC traffic to your website's home page isn't the best way to increase conversions. A customized landing page will be more effective in converting visitors to customers. Our February 8, 2019 blog post – "Elements of a Great Landing Page" – covers this in detail.
5. Tracks results easily. With Google Ads, you can track clickthrough rate, ad spend and conversion rate on landing pages, as well as conduct A/B tests.
6. Get results quickly.
However, Elias notes that Google Ads has a learning curve, and it's easy to spend a lot of money rapidly because you're paying by the click. Margot da Cunha – content marketing specialist at WordStream – addresses the concerns of business owners who have had unsatisfactory results. Reading the entire article is well worth your time if you're considering starting a Google Ads campaign, or giving up due to lack of ROI. 
Making sure you allocate your marketing dollars to the right places, learning to use it properly, having a good bidding strategy and knowing how to track your spend are essential to success.
Pay attention to organic SEO
As previously mentioned, Google won't help your business boost its organic SEO, other than what you're able to achieve through optimizing your Google My Business account. Still, organic search remains a major part of most business's website performance – as well as a vital component of the customer journey toward completing a conversion.
"Implementing strong, quality SEO on a brand's website and digital properties is always going to be beneficial to that brand and its marketing efforts," writes Sam Hollingsworth, director of search at Elevation Ten Thousand in his article for Search Engine Journal. "Being highly visible as a trusted resource by Google and other search engines is always going to work in a brand's favor."
As da Cunha observes, "paid search complements good SEO and increases overall profitability." And as stated in our July 11, 2019 blog post – "Does Facebook Make an Impact on My Business?" –organic and paid social media work best when implemented together. Regardless of the platform, solid organic strategy improves your online presence and reputation, and a paid strategy increases your brand's reach and awareness to targeted audiences.
If you've been a careful reader of our humble blog post, you've perhaps noticed a recurring theme about what it takes to successfully use the power of three to get the most out of Google for your business. Unless you have a dedicated digital marketing department, this can easily become a full-time job in itself. That's what Virtual Stacks Systems is here for! Consider us your dedicated digital marketing department for all things Google – including Google My Business, Google Ads, SEO services and website design – among many others.
Contact us today to learn more and get started!