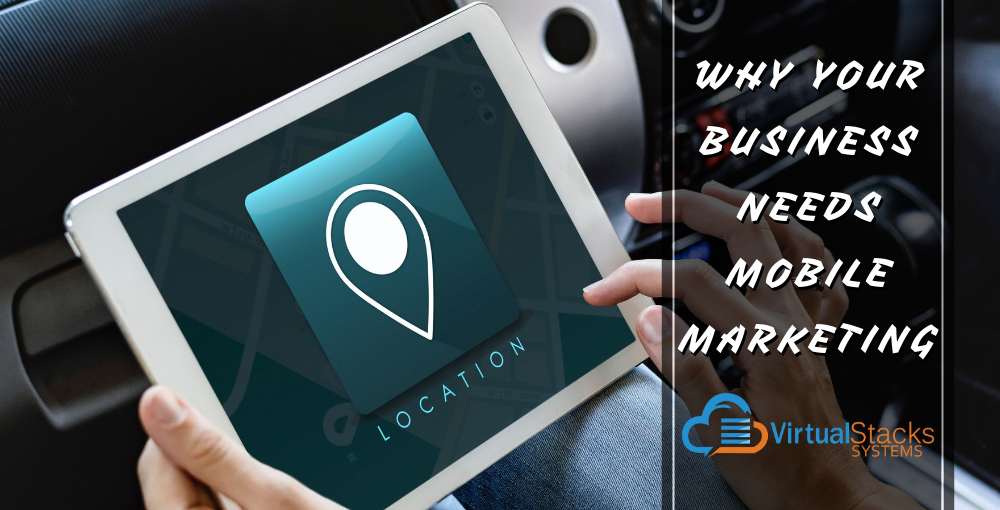 19 Apr

Why Your Business Needs Mobile Marketing

The Consumer Technology Association tells us that, worldwide, more people own a cell phone than a toothbrush. So if you sell toothbrushes and have been slow on the uptake in your mobile marketing efforts, you're missing out on valuable opportunities.

In fact, if you sell anything and haven't been paying sufficient attention to mobile marketing, you may be falling behind your competitors and won't realize it until it's too late. According to Salesforce, 68% of companies have integrated mobile marketing into their overall marketing strategy.

Consider our humble blog post your wake-up call.
What is mobile marketing?
As the name implies, mobile marketing is marketing your business to appeal to mobile device users. It's a multi-channel digital marketing strategy aimed at reaching a target audience on their smartphone, tablet and other mobile devices via websites, email, SMS and MMS, social media and apps. As described by content marketer Megan Marrs for Wordstream, mobile marketing – when done right – provides customers or potential customers personalized information so they can get what they need when they need it.
Search queries on mobile devices now far outnumber those on desktop computers – which means that businesses need to reach their audience where they spend most of their time online.
Big data and big statistics
A look at big data reports on mobile usage brings the picture into sharp focus. Some interesting observations provided by Marketo include:
65% of all email

is first opened on a mobile device.

48% of users

start their mobile internet sessions on a search engine.

56% of B2B buyers

frequently use smartphones to access vendors' content.

95% of adults

primarily use their smartphones to access content/information.
Get ready for 5G
The rollout of 5G networks starting this year represents the next generation of mobile internet connectivity, offering faster speeds and more reliable connections on smartphones and other devices than ever before – setting the stage for even more widespread application of mobile marketing techniques.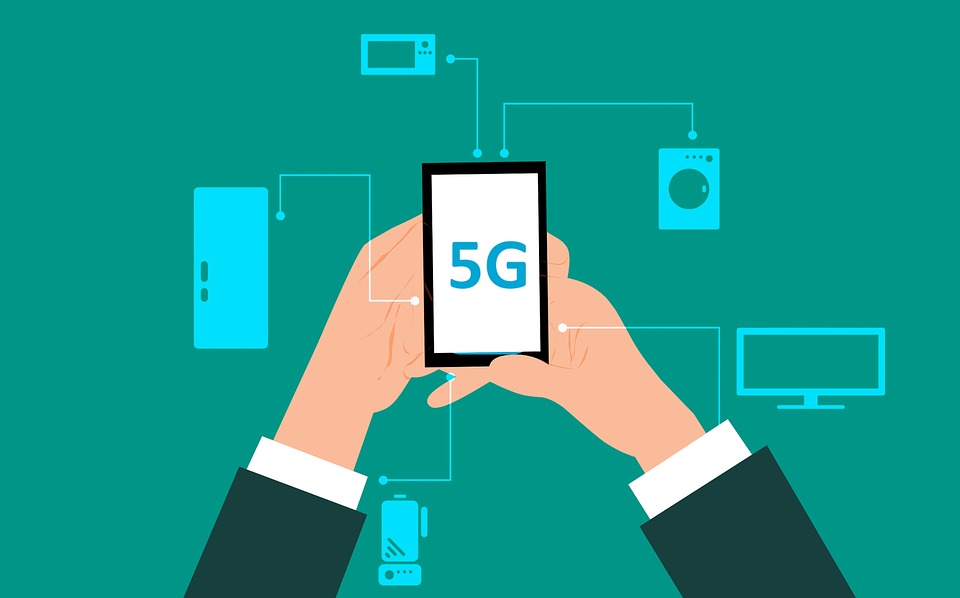 Faster download speeds will enable marketers to dive deeper into interactive ads – such as playable and augmented reality (AR) formats – to offer richer experiences without network latency for mobile users and gamers, according to Tal Shoham, COO at mobile monetization and marketing company ironSource.
The ability of 5G to process data more quickly is predicted to boost personalized content and real-time ad targeting. A study by Intel and Ovum predicts that video will comprise 90% of all 5G traffic in 10 years, indicating a major opportunity for marketers to develop quality mobile content and better engage audiences.
In other words, you ain't seen nothing yet! 
Mobile marketing avenues
Mobile marketing campaigns can consist of numerous approaches.
The most prevalent – as well as rapidly emerging – avenues include the following.
Mobile video – As discussed numerous times on our blog – most recently in "Improve Your Conversion Rates with Animated Videos" – video is a major force in content marketing in general, and mobile marketing in particular. According to Natalie Koltun and Chris Kelly writing for Mobile Marketer, mobile video set records in 2018, with even more growth predicted to come.
"Smartphones became the dominant channel to watch online video, with mobile's share on online 'video starts' crossing 50% for the first time. In tandem, mobile is forecast to account for 72% of the growth in spending on online video advertising. As video continues to blossom, 2019 is likely to see big players in the space fight for dominance … Major brands will continue to invest significantly in mobile video and perhaps step up the game in production, quality and budgets …"
Google mobile search ads – These are basic Google search ads created for mobile. They typically feature add-on extensions, such as click-to-call or maps. Overall, Marrs observes, making mobile marketing easy for advertisers is ultimately advantageous for Google, as "Google generates a hefty amount of revenue from mobile ads." She goes on to list the benefits of Google's mobile ad extensions, which is required reading for those serious about their mobile marketing program.
App-based marketing – As Marrs discusses, this type of marketing involves mobile apps. Services like Google AdMob help advertisers create mobile ads that appear within third-party mobile apps, while Facebook's mobile Promoted Post ads integrate seamlessly with Facebook's news feed.
Short message service (SMS) – Commonly known as text messaging, SMS reaches existing and potential customers with discounts, promotions, reminders, notifications and events to engage participation while building loyalty.  
Customers opt in to messages with a distributed keyword, and automatically begin receiving offers and information. Text marketing users see a 98% open rate, making it hard to surpass in any other marketing avenue. Text messaging has become a convenient, preferred method for customers to connect and stay up-to-date with businesses.
Push notifications – Most mobile apps deliver push notification services based upon user behavior – such as app downloads, user registration, subscription renewal, etc. According to Netmera, push messaging offers an easy way for brands to stay in touch without being invasive. Push notifications can be triggered by events or the user's location to deliver a relevant message or offer.
AR – According to Koltun and Kelly, AR is becoming a key element of both mobile ads and shopping on social platforms. "Forecast to develop into a $83 billion market by 2021, the next 12 months will see the AR space continue to balloon … One key development is likely to be a broader move to the mobile web, which will help brands untangle their AR campaigns from connection partners like Facebook, Snapchat and Shazam that offer platforms for AR – for a price – and are able to keep their data within walled gardens."
QR codes – Considered passé not so long ago, QR codes are making a comeback. Snapchat gave them a boost in 2015 by launching QR-based Snapcodes, allowing users to easily follow their friends. Apple's iOS 11 update in 2017 allows QR codes to be scanned directly through the camera app. Android smartphones have also made QR code scanning a native feature. Content marketing experts also expect QR codes to benefit from the faster downloading speed of 5G.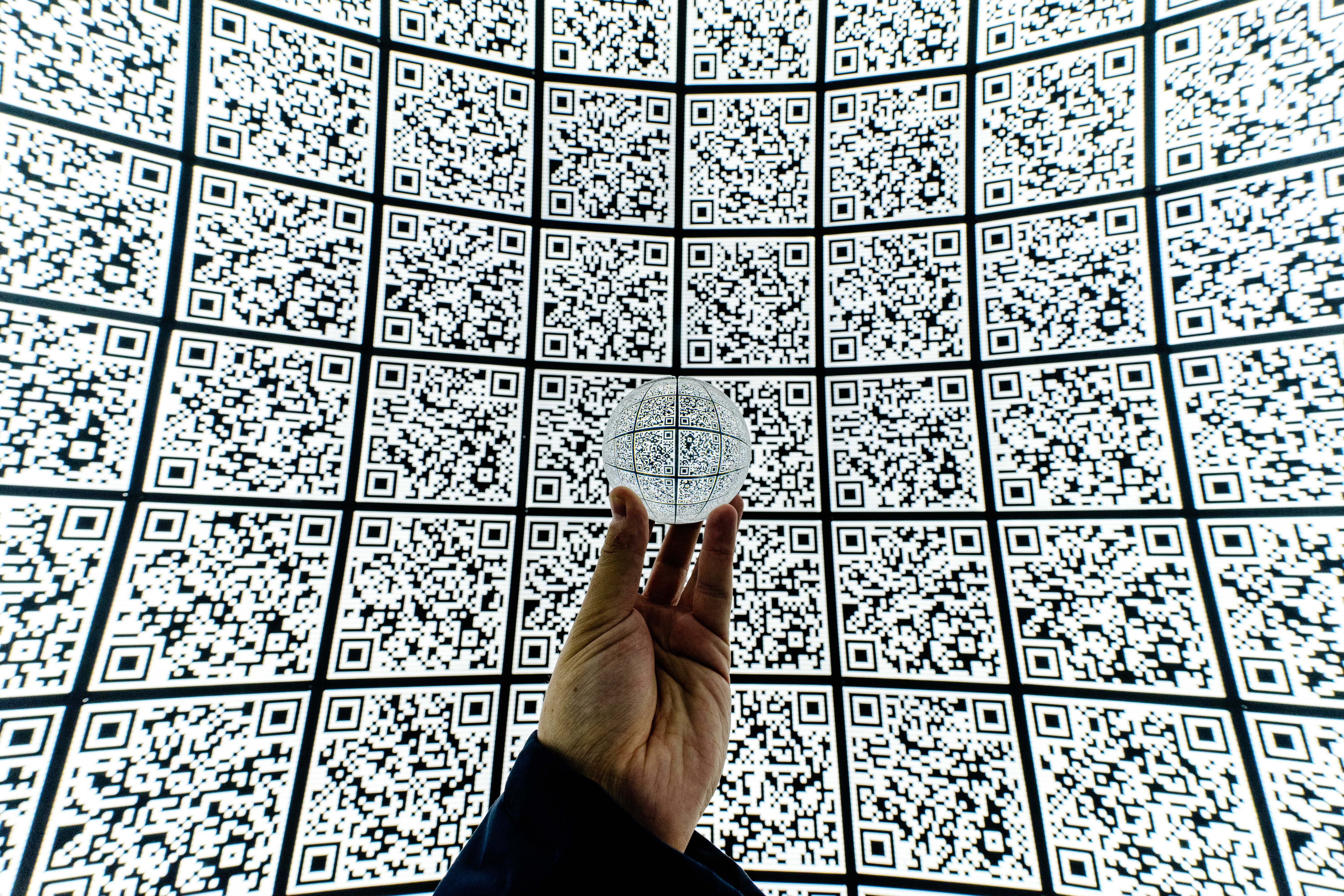 QR codes can enhance the consumer's experience with your brand in the following ways:
• Take them to a landing page where they can learn more about the product
• Download apps
• Make purchases
• Get special deals and offers
The take-home message
Obviously, ignoring mobile marketing is not an option. We've listed but a few of the means that your business can use to comprise an effective, comprehensive strategy that will achieve your marketing goals. Reaching your target audience with relevant information and offers where they are will go a long way in making your business their destination on their customer journey.
Virtual Stacks Systems is proud to introduce our new SMS text marketing services, which offer businesses the most effective way of reaching existing and potential customers with discounts, promotions, reminders, notifications and events to engage participation while building loyalty. To learn more about the wide range of digital marketing services we provide, click on these links for PPC advertising, website design and redesign, SEO marketing, review management services, social media marketing, video production and much more!
Contact us today to get started.