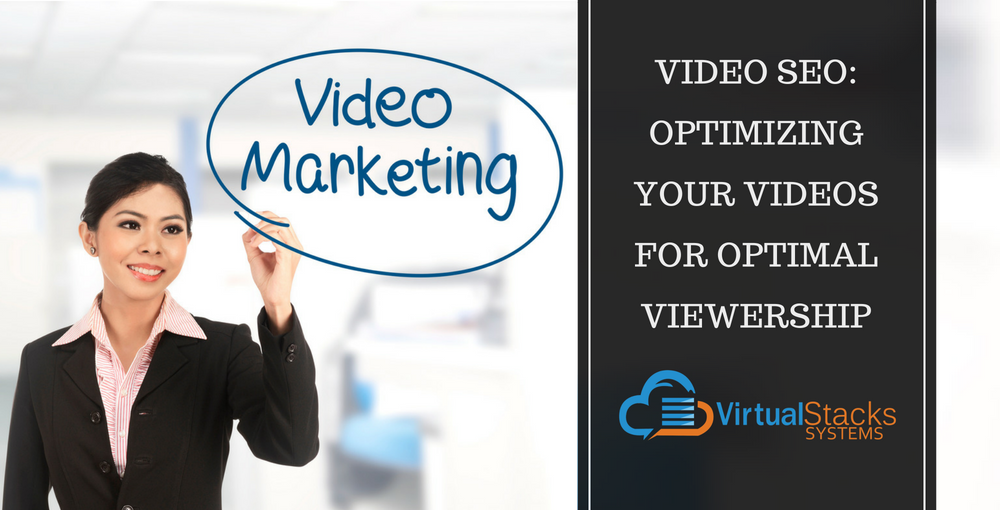 10 Aug

Video SEO: Optimizing Your Videos for Optimal Viewership

Despite the all the text involved in the search engine optimization process, the online world is visual, driven by video content. According to Cisco, online videos will make up more than 85 percent of all consumer internet traffic in the United States by the year 2020. But why wait? Making the most of your video's SEO potential is essential in earning high search engine rankings and the resulting high number of viewers – not to mention higher revenue, with YouTube's recent launch of its $4.99 membership fee that certain creators can now charge subscribers. More about that later in this post.

Also, keep in mind that YouTube is itself a search engine, and the second most trafficked site after Google, processing more than three billion searches per month. Whether your goal is to drive traffic to your website, increase lead generation and/or sales, or become a YouTube tycoon, here's advice from the experts on improving the ranking of your videos.

First up, Brian Dean, SEO expert and founder of Backlinko. Starting at the beginning, he recommends conducting video keyword research. An easy way is to use YouTube's own search feature. Enter the subject of your video – the results are your keywords! An example Dean uses in his comprehensive blog post "How to Rank YouTube Videos" on the topic is "public speaking." Entering this phrase brings up such useful results as "public speaking tips," "public speaking training," etc. Says Dean: "These suggested keywords are GREAT. Why? Because these are terms that people actually type into YouTube. So there's no need to wonder if they're popular or not. If YouTube suggests them to you, they 1000% are."
To gather even more good keywords, Dean advises going to a popular video in your niche and copying the keywords that video is optimized upon. Then find the best keyword in your list, looking for a low-competition keyword. Again, Dean provides step-by-step instructions, recommending a valuable tool available in the Chrome Web Store: vidIQ Vision, which delivers an inclusive optimization report card for any YouTube video on your browser.
Since YouTube automatically transcribes videos, actually saying the target keyword your video is optimized around will make YouTube "hear" it, says Dean. This allows YouTube to better understand that your video is about that term.

 Paying attention to the title and description of your video is also imperative, writes Margot da Cunha, Content Marketing Specialist at WordStream. In partnership with Phil Nottingham, SEO expert for video hosting platform Wistia, da Cunha provides this advice:
"Just like they do for a blog post, the title and meta description play a factor into ranking videos. Spend time crafting an engaging video title and description … Ensuring video titles and descriptions are highly optimized is one of the most effective ways to ensure greater visibility in search."
On the subject of titles, Dean recommends it should be at least five words long – which allows you to include your full keyword in the video's title without committing keyword-stuffing, the First Deadly SEO Sin.
Nottingham and da Cunha also highly recommend adding a transcript (captions) to your video. Transcripts make videos more scrapable by search bots, as there's additional text on the page. Says Nottingham: "Transcripts act as page copy. It's more indexable text that means you can rank for more queries."
Also, don't neglect thumbnails – the still image that represents a video when it's indexed. Like any other graphic element, they must be well-composed, relevant and engaging, enticing potential viewers to click on your video instead of your competitor's. The "good" and "bad" examples da Cunha offers in her blog post "9 Ways to Optimize Your Video for Search" are self-explanatory.
The recent addition of hashtags to YouTube expands the SEO potential of videos. While critics note that YouTube is late to the hashtag party, their adoption is still beneficial to creators (YouTube parlance for video makers). Creators or the just curious can become fully versed in the use of hashtags for YouTube on YouTube Help. Hashtags are currently visible only on Android devices and the web, where they appear above the video title.
More changes from YouTube include the name change in June of this year from sponsorships to channel memberships. Channels in this program are able to earn revenue when viewers purchase public badges, emoji and access to creator perks offered by the channel via monthly recurring payments. As part of the channel memberships name change, "sponsors" are now "members." YouTube also changed the button viewers press to become a paying member from "Sponsor" to "Join."
Which leads to YouTube's major announcement to encourage the aforementioned aspiring YouTube tycoons. Creators with more than 100,000 subscribers who belong to YouTube's Partner Program can charge a monthly recurring fee of $4.99 that gives viewers the ability to sport tier badges, members-only posts in the Community tab and access to unique custom perks offered by creators – such as exclusive live streams, extra videos or shoutouts.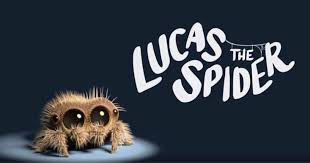 This new business model allows creators the opportunity to better monetize their channel. YouTube's official announcement uses the example of Joshua Slice's popular video series, "Lucas the Spider," which introduced a plush toy of the oddly adorable CGI title character in June of this year. Sales immediately skyrocketed, turning animator Slice into a millionaire in 30 days – though Slice reports the profits will go to charity and a college fund for his nephew, Lucas, who provides the voice for his namesake character.
While Slice's success story may be the exception, optimizing video for SEO can pay off in the same ways as optimizing for regular SEO. Speaking of regular SEO, da Cunha cautions that it can't be neglected. Ensuring the rest of your page is relevant to the video and optimized for SEO is essential to success.
"You can't rely solely on optimizing your video to receive placement on the SERPs. It's still just as, if not more important that the page itself is also optimized for SEO, or the search engines won't bother to crawl it in the first place."
To which Nottingham provides the last word: "If your video isn't ranking it could be because your page is awful."
Fortunately, Virtual Stacks Systems has dedicated online video and SEO departments that can ensure your video content and website are fully and seamlessly optimized to rank at the top of search engine results pages (SERPs). Contact us to learn how we can help you achieve your marketing goals. And if you're selling a cool toy, we'd appreciate a few for our team before they're sold out!