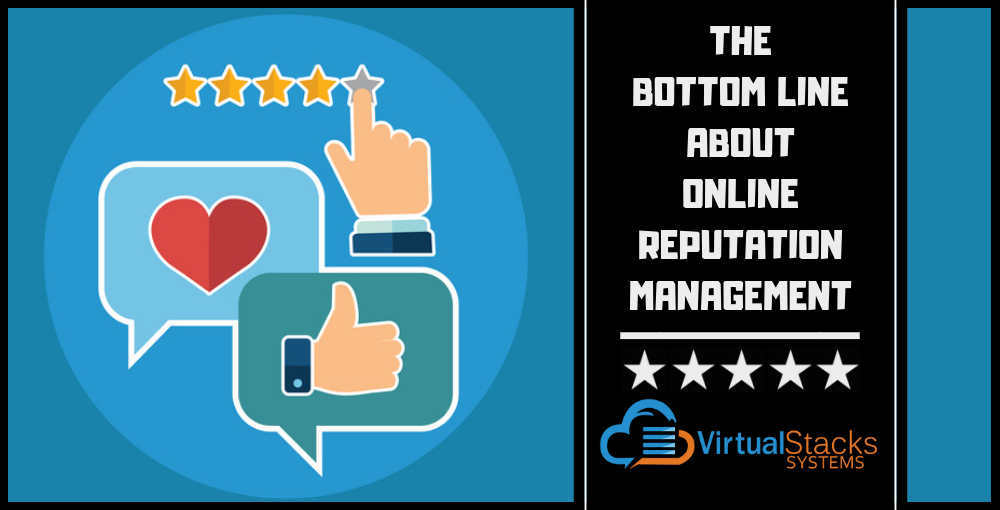 08 Mar

The Bottom Line About Online Reputation Management

Every business wants to know what its customers are saying about it. From positive feedback to the not-so positive, being attuned to customer sentiment is essential to staying competitive. With numerous online review sites – as well as the usual social media platforms – available for customers to sing your praises or vent their spleen, keeping tabs on every experience or opinion posted is a daunting task. Online reputation management requires a multi-pronged approach that begins at the top of the company and extends through use of the right reputation management tools. Here are the fundamentals every business needs to know.
Defining reputation management
First, let's look at what reputation management is not. It is not about discovering which sites negative reviews or feedback are coming from, then finding a way to remove them, or somehow push them down in the search engine results pages (SERPS) so they won't emerge on the first page. If that's your approach to business and customer service, the complaints will keep coming.
Tim Soulo – CMO and product advisor at Ahrefs – has this to say about ethical business practices and reputation management:
"…if you have a bad review … you should first and foremost try to resolve the CAUSE of the bad review. (This may mean improving your product or service, offering better customer support, or something else – it depends on what the CAUSE of the bad review was.) You should ONLY turn to reputation management if the review is subjective and unfairly biased."
Such "reviews" may be posted by (or at the direction of) a competitor, disgruntled former employee or impossible-to-please customer who may have been at fault for the situation in question (after your company made every good-faith effort to resolve the issue). These examples – called "online reputation bombs" by Dan Virgillito, content strategist for Massive PR – can severely damage a business.
"They are very powerful because, unlike social network content, they are prominent in search engine results," he writes. "What if someone Googles your brand name and finds defamatory content?"
Virgillito provides three examples, given verbatim from his article:
• Negative reviews: Review sites allow users to express their opinion on your brand. Did they like your service/product? Would they recommend it? Negative content can affect your sales, and addressing the criticism on the site may not be enough. Websites like Ripoff Report and Pissed Consumer provide the perfect platform for this kind of negative content.
Note: The home page of Ripoff Report has a disclaimer stating that due to the General Data Protection Regulation (GDPR), citizens of any GDPR-applicable country or anyone sitting in, or operating from, such country are prohibited from using the site. For more information about the GDPR, visit its website, or our blog post.
• Hate sites: Some people go beyond simple negative reviews and create ad hoc websites with their opinions, some of them containing illegal content. So-called "hate sites" sometimes address companies and public figures with insults and false information. Needless to say, a search result like "The truth about NAMEOFYOURCOMPANY" or "NAME scam/rip off" will make your potential customers run away!
• Negative media coverage: Phineas T. Barnum used to say "There's no such thing as bad publicity." That may be true for controversial public figures like Paris Hilton, but many times unfavorable TV, print, and online media coverage impacts negatively on companies and brands.
As Virgillito states, negative online content is illegal when it uses defamatory language, reports false information and is aimed at damaging the company's reputation. In extreme cases, hiring an online investigator may be necessary to uncover the source.
Assuming your company won't face such a worst-case scenario, preventing or resolving online criticism requires a strategy. Bradley Shaw – founder of SEO Expert Brad – recommends drafting an online response handbook, which designates specific replies to specific common complaints. However, don't just copy-and-paste your response, which will come off as an insincere, canned reply. Tailor it to fit the actual situation. Your scenarios should do the following:
• Acknowledge the complaint in a professional manner. Don't get defensive or snarky, as in the epic fail of Dark Horse Espresso. Its reply to a customer's tweet complaining about the café's single electrical outlet despite about 50 percent of its customers working on laptops was snippy, to say the least. "…we are in the coffee business, not the office business. We have plenty of outlets to do what we need…"
To be fair, the tweet that's everyone's favorite bad example was posted nine years ago. The Toronto café has since redeemed itself, and today has an engaging Twitter account featuring great photos and upbeat tweets. That this fact is seldom reported in the retelling of the tale further attests to the persistence of negative online reputations.
• Offer to make the situation right. Whether the issue is miscommunication, non-response to a phone call or email, etc., let the customer know you will reach the appropriate person to resolve the issue.
• Follow up to confirm that the action was taken, and the customer is now satisfied.
Online reputation management beyond the golden rule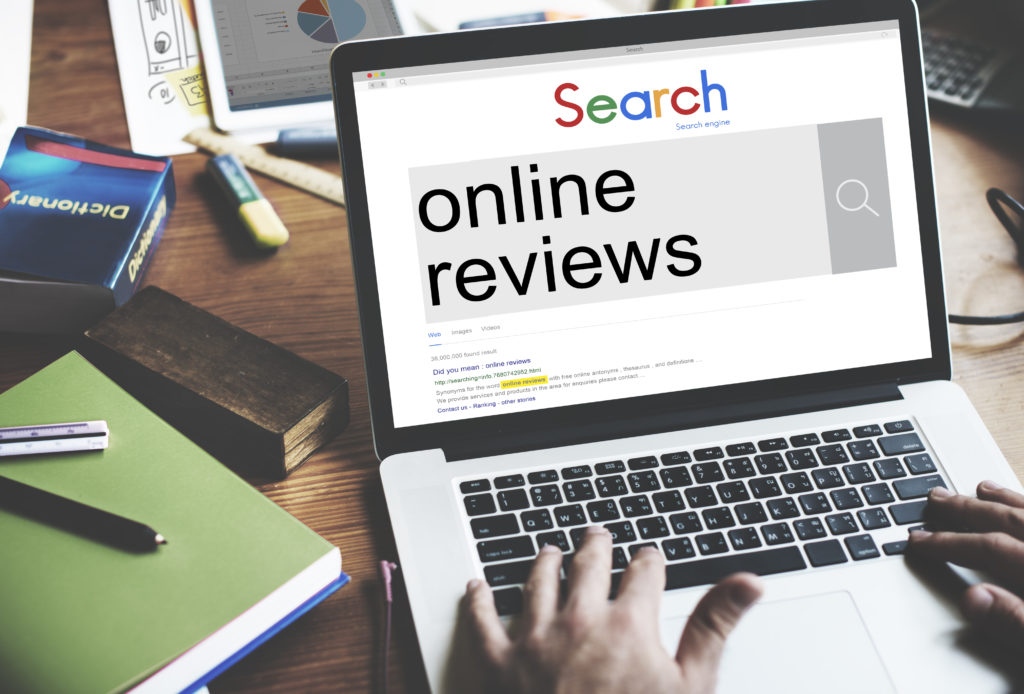 Obviously, the golden rule – treat others the way that you want to be treated – applies to maintaining a good online reputation. But just how do you keep tabs on customers' opinions, reviews, etc., with such a diversity of outlets? And how do you encourage and amplify the positive?
 Regular monitoring of your online reputation is the first step. As Shaw points out, some companies place the customer service team in charge, while others hire digital marketing firms. Shaw notes that most companies use reputation monitoring tools to help their business immediately track threats. While some are just for monitoring and alerts, others have functions that can flag, remove and assign tasks to your team.
For those that choose to keep monitoring in-house, a variety of tools are available that track the following types of channels:
Search engine results

Social media networks

Google reviews

Yelp reviews

Angie's List

Forum threads

Better Business Bureau complaints

Rip-Off Report complaints

Consumer Board complaints

TripAdvisor
An extensive list of online reputation management software tools is available on Shaw's blog post.
Some standouts include the following:
Smart Moderation – This is an enhanced comment moderation tool allowing you to automatically hide or delete comments on Facebook, YouTube and Instagram. It's beneficial for agencies and businesses that run paid advertising, as you may receive hundreds or thousands of comments per day, and may not be able to monitor all for insults, swear words or other inappropriate content.
Price: Free to start; $199 per month thereafter.
SocialReport.com – This tool manages any brand mention throughout the web – and provides analytics, social scheduling, a smart inbox with task management, keyword monitoring, automated responses, custom reports and API integrations.
Price: Free to start; $49+ per month thereafter.
Talkwalker – Lets you monitor sentiments toward your brand over a seven-day period, calculating sentiments based on posts, tweets and articles driving social signals about your brand.
Price: Free.
For business and brands that don't have the resources or time to perform their own online reputation management, Virtual Stacks Systems provides an industry-leading review management system.
Our solution helps you tactfully ask and remind customers for feedback, guides them through the online review process and gives you a chance to reach dissatisfied customers before they write a negative review.
Other features include:
Managing all customer reviews in one location, including responding to an unhappy customer.

Streaming your best reviews to your website.

Providing an easily accessible way for customers to leave a review from your website or automate an email, text or MMS drip campaign for more reviews.

Providing detailed user demographic data.

Creating alerts and reports regarding your current online reputation.
Virtual Stacks Systems is ready to be your partner in digital marketing success. In addition to review management services, we offer website design and redesign, SEO marketing, social media marketing, PPC advertising and much more!
Contact us to get started!