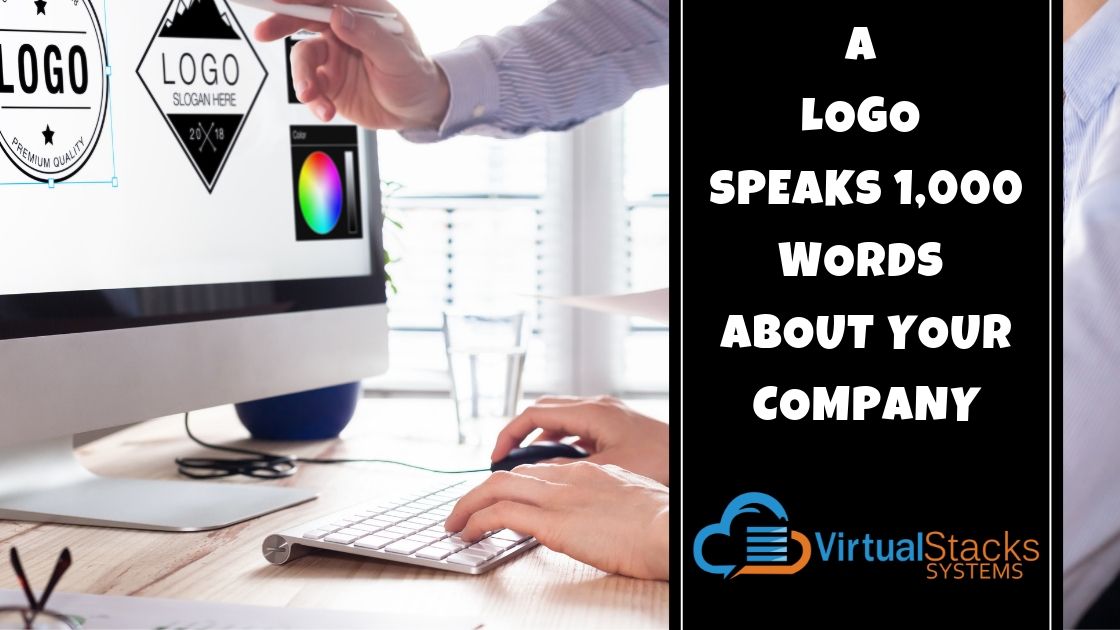 05 Jul

A Logo Speaks 1,000 Words About Your Company

A logo is too important to be an afterthought when starting up your business. You've invested money, resources and the sweat of your brow on your enterprise – so don't inadvertently hurt its chance for success in a highly competitive market with an inept logo that sends the wrong message. As noted by marketing expert Alyssa Mertes in her article for Quality Logo Products, it takes only 400 milliseconds to form an opinion about a company based on its logo. And as noted by practically everyone, you never get a second chance to make a first impression. Here's how to make sure that impression is positive.
The difference between a logo and a brand
Let's start at the beginning. The difference between a logo and a brand is a common source of confusion. As succinctly defined by Taylor Brands, a logo is a business' identification in its simplest form via a recognizable mark or symbol. A brand is the emotion behind what someone feels, sees and tastes when they interact with your company on any level. At its core, branding is an emotional experience. The two are linked in that a strong logo is the beginning of your company's branding, and conveys its vision.
Why you don't need to be a big company to have a great logo
Sure, it can be discouraging to look at the big brands and their globally recognized logos, then look at your company's marketing budget. But keep in mind that even the big brands started small. Learning the principles of good logo design can help your business present the right image to your target audience.
By the way, major corporations and organizations have experienced epic fails when it comes to their logo. Remember the oddly generic new logo for Gap that launched in 2010, only to be scrapped six days later in favor of the original "blue box" logo after widespread ridicule was heaped upon it? The adage, "Money can't buy good taste" holds true in logo land.
Logo fundamentals – the good
Strive for simplicity – Good logos are distinguished by clean lines and a clear visual message. According to Dan Antonelli – President and Chief Creative Officer of KickCharge® Creative – a good simple test is to cover up a logo's lettering and simply look at the graphic. If it gives the viewer an idea as to the nature of the business, it passes. A great logo is easy to recognize and connects directly to the brand. Everyone should be able to understand what it means.
Keep it timeless – We've all seen logos that incorporated the design trend of their day, and now look woefully dated. As a small business, you may not be readily able to rebrand every few years.
Use typography that's appropriate for your brand – For example, Permanent Marker Regular is a perfectly good font if your brand is casual and informal, but not if your business is financial services. Need we point out that the only appropriate use for the much-maligned Comic Sans is if your business is a comic book shop?
Writes Antonelli, "Next to the graphical element or icon, the typography used in your logo design is the most critical choice that a designer makes in representing your small business brand – whether it's whimsical or elegant, established or common, fresh or futuristic. Your typography should be in harmony with, and balance with, the graphic or icon in order to optimize the audience's first impression."
Use the right colors for your brand – Keep the psychology of color in mind. Each color evokes a certain emotion or set of emotions. Blue denotes trustworthiness; green, success and prosperity; yellow, cheerfulness; black, sophistication and luxury – and so on.
Consider how and where your logo will be used – A good logo should be easy to recognize wherever it will be used, and can be successfully used across all formats. Examples include:
Print media –

Your logo should look sharp on brochures, flyers, sell sheets, etc., as well as magazines and newspapers (some people still read them).

Online –

Ditto for your website, email campaigns and social media posts.

Business cards and stationary –

Consider types of paper stock and the dimensions of the medium itself as to how your logo will reproduce.

Uniforms –

Your logo needs to be "clean" in order to be used as an embroidered patch or stitched directly onto a shirt or cap. A "busy" logo won't carry over well.

Signage and vehicle wraps –

Because people will most likely be seeing your logo while driving, it needs to be simple and clean in design.
Logo fundamentals – the bad and the ugly
Visual clutter and confusion – According to Jake Rocheleau in his article for Vandelay Design, a bad logo can have many unpleasant qualities, such as confusion, murkiness, over-complexity and poor recognition. On this last quality, the infamous logo for the London 2012 Olympics immediately leaps to mind. What it was meant to represent – the year itself – was too jumbled and abstract to readily be recognized as such. Even worse, some interpretations were not exactly family-friendly.
"Bad logos are often too bright, too loud, or too confusing," Rocheleau writes. "They simply don't make sense and don't fit with the quality of the brand."
Amateurish elements – Back to Rocheleau, who names such culprits as gaudy colors, textures and poor spacing of text.
Competing elements – A good logo has one main focal point. A poor logo has design elements and/or text that's given equal visual emphasis, so the viewer has to think about the message it's trying to convey. The image itself may not be awful, but won't be as strong as it could have been.
Bad typography – As mentioned in "the good" section, type should be limited to two fonts and in balance with the design. Using too many fonts confuses the viewer. As for the fonts themselves, those that are off-brand, and clash with each other and/or the design will grab eyeballs in the wrong way.
Raster images – This is a pitfall for those who take the DIY approach, or hire another amateur for logo design. Writing for Smashing Magazine, Gareth Hardy – of Down With Design – explains in detail how raster graphics can limit reproduction of your logo. But here's the gist of it. A vector graphic (such as that created in Adobe Illustrator or Corel Draw) is made up of mathematically precise points, which ensures visual consistency across multiple sizes.
A raster image – also known as a bitmap – consists of pixels, which means it will appear pixelated if enlarged enough. Raster images are created in Adobe Photoshop. Vector images ensure consistent reproduction quality, regardless the size.
Using clip art – This will be guaranteed to look exactly like what it is – and will also be guaranteed to give your company a cheap, rock-bottom image. If your logo looks like you didn't care, will potential customers think your business emphasizes quality in its products and service?
Leave logo design to the pros
Unless your business is a graphic design studio or agency, you can tell that we highly recommend hiring a professional to design your logo. As Antonelli so eloquently writes:
"Yes, starting or growing a business is an arduous experience that involves many considerations and a careful use of precious resources. But when making decisions about how to invest your time, energy and capital, you should remember that in today's marketplace, you cannot afford to shortchange your branding. It's likely the single most important decision you'll make."
Trust your agency – it isn't always love at first sight
If you hire an agency, trust its work. Too often, clients make the mistake of letting personal preference dictate judgement. Your logo needs to speak to members of your target audience, not you. A professional graphic designer knows the visual vocabulary that will resonate with your brand's demographic – whether it's young mothers or affluent retirees.
And unless your family and friends are members of your target market, showing the logo to them for their input is counterproductive. To put it bluntly, whether they like it or not is irrelevant. What is relevant is whether your prospective customers respond positively.
Many of the world's most successful logos were not liked by the client during the first presentation, says Sagi Haviv – partner at New York graphic design firm Chermayeff & Geismar & Haviv (CGH). "It's never love at first sight. A good logo, a good trademark, gains meaning and power over time."
Haviv knows whereof he speaks. CGH has designed some of the world's most recognizable business logos, such as Chase Bank, National Geographic, Mobile, NBC and HarperCollins. Yet, he noted, some of his firm's clients had to "… be dragged kicking and screaming towards accepting what have become some of the world's best-known logos."
No logo stands alone
A truly successful logo is part of a comprehensive brand identity that establishes your company's unique competitive advantage and drives business. Virtual Stacks Systems can help your brand express itself to begin – or continue – a beautiful relationship with your target audience through logo design, PPC advertising, website design and redesign, SEO marketing, social media marketing, review management services, video production and much more!
Contact us today to get started.