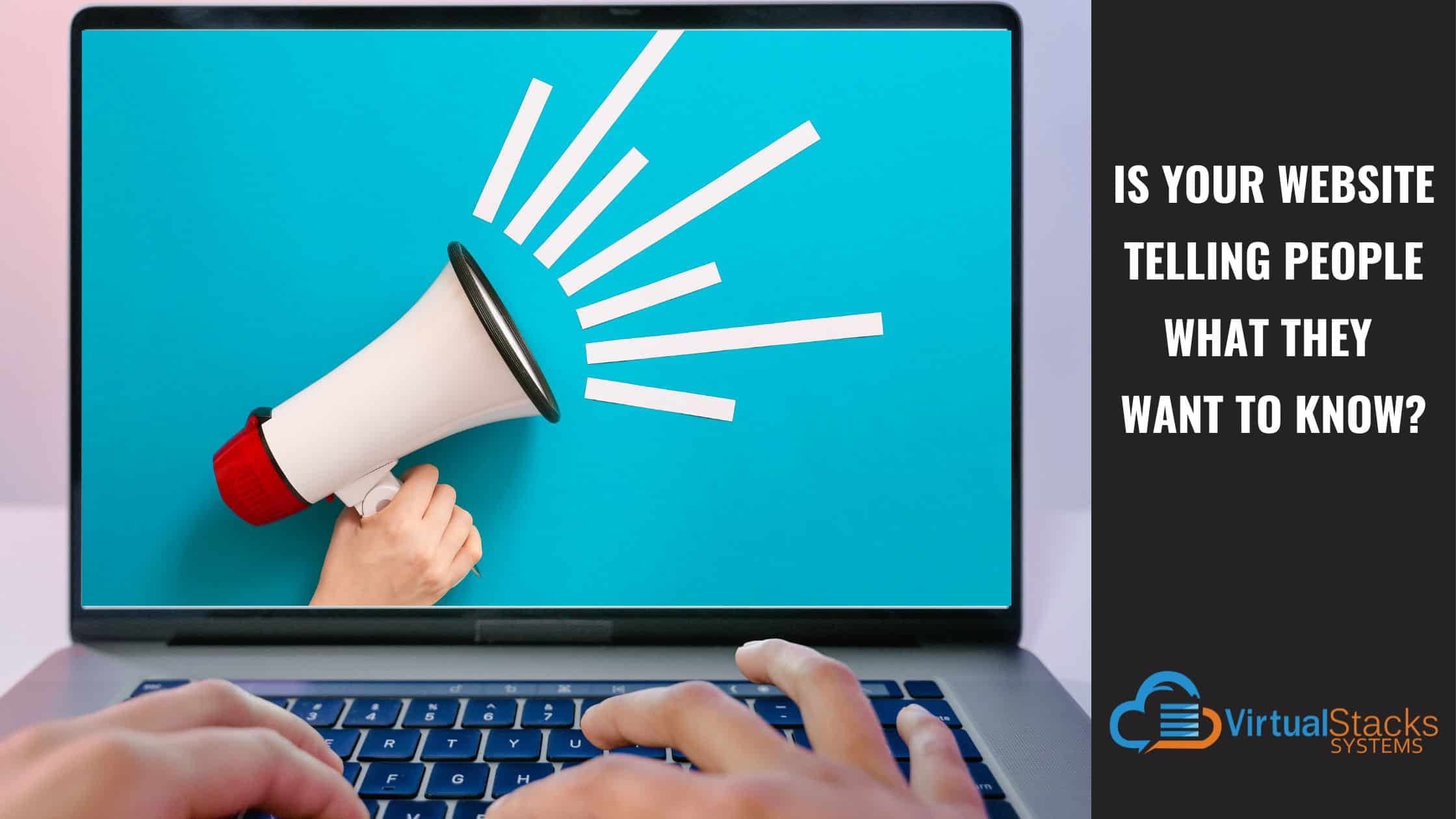 02 Aug

Is Your Website Telling People What They Want to Know?

You may be great at telling the story of your business, the inspiration behind it, etc. But are you sure you're giving visitors the information they really want before making a purchase or contacting you?

Case in point: We recently visited the website of a jewelry maker who designs and crafts unique pieces in gold. The artisan provides a great deal of background about how she quit the corporate world to focus on her passion for creating jewelry of timeless beauty – as well as how her childhood in an exotic country ultimately inspired her designs, and how she allows the gemstones she works with to "speak" to her to determine their perfect setting.

As for the photography, it does everything right – professionally shot, utilizing models and evocative settings that reinforce the high-end branding.

So what's missing? If you're in the market for custom or artisan gold jewelry – as this small business owner's potential customers presumably are – you want to know if the gold is 10, 14, or 18 karat gold. As you may already know, karat is defined as a measurement of the purity of gold. Except for 24 karat gold – which is pure gold – all others are mixed with alloys. This makes gold jewelry more durable, but affects the price, with the higher the karat, the more expensive.

For custom jewelry, one would assume that 14 or 18 karat would be the standard. But we aren't told. The only information we're given is that the jewelry is crafted from recycled silver and gold. While this may be intended to make the artisan's business sound environmentally conscious, most gold used for jewelry is recycled. This is what happens to unwanted gold jewelry that's sold to "cash for gold" operations. The items are smelted, and impurities (such as alloys) are separated from the gold, which is sold and reused. For those who are knowledgeable about fine jewelry, this is an irrelevant selling point because it's common practice.
Why is this Type of Information Important to Include on Your Website?
In the case of the jewelry artisan, savvy buyers know that it makes a big difference if a ring is 18, 14 or 10 karat gold. If you don't know the percentage of gold in a particular item, you won't know if you're paying a 14 karat gold price for 10 karat gold. People expect to get the right value for their money, and not revealing this information will raise a red flag to potential customers.
Or think of it this way. If you're selling clothing on your website, it would be like not providing the fabric content of the items. People need to know, as each type of fabric has different characteristics in how it feels and fits – and, of course, has different care instructions. Everyone who wears clothes knows that cotton, cotton/synthetic blends and synthetic fabrics aren't the same. This may be an extreme example, but you get the idea.
You might be thinking that anyone who had serious interest in buying an item from the jewelry artisan could DM or email her to ask about the gold content of that specific piece. But they shouldn't have to. A good website provides all relevant information, and removes barriers that delay the consumer in taking the desired action – be it making a purchase, or scheduling a consultation or appointment. Taking the time and effort to ask a question that should have been answered on the website is a needless inconvenience that the consumer may decide isn't worth it. 
Don't Get So Caught Up in Your Own Story that You Forget About Your Target Market
The jewelry artisan's website conveys a compelling, poetic depiction of her creative process and the legacy of fine jewelry – as would be expected of an artist. In fact, she closely follows the advice we gave in our blog post – "I Second That Emotion – the Role Emotion Plays in Branding" – about the importance of making an emotional connection with members of your target market.
However, if you're telling everything but the basic information people want to know, you aren't telling anything. Avoid getting so caught up in your own story that you neglect to include facts that are relevant to the decision-making process of your customers. Our blog post – "Five Questions Your Small Business Website Should Answer for Visitors" – covers this topic in greater detail.
To summarize, the five questions are:
Who are you?

What makes you the best choice?

Am I in your service area?

How much does your product or service cost?

How do I contact you?
The Take-Home Message and Our Blatant Self-Promotion
After making sure you cover these basic questions – as well as others, depending upon the nature of your business – you're encouraged to spin a fascinating tale (as long as it's true, of course) and draw visitors into the world your business invites them to enter. Ultimately, it's all about the customer, not about you. Keeping that in mind will go a long way in ensuring your website offers visitors the information and motivation they need to become customers.
And what if that jewelry artisan had hired our team at Virtual Stacks Systems to write her website's content – as well as design her website? We would have asked that very basic question about the amount of gold in her jewelry, and put it on the site! That's just one among many advantages of hiring a professional digital marketing agency! 
We welcome the opportunity to help you meet your marketing objectives and succeed. Every small business is unique, and so are our solutions! We offer experienced website design and redesign, SEO marketing,  social media marketing,  PPC advertising  and much more!
Contact us today to get started!