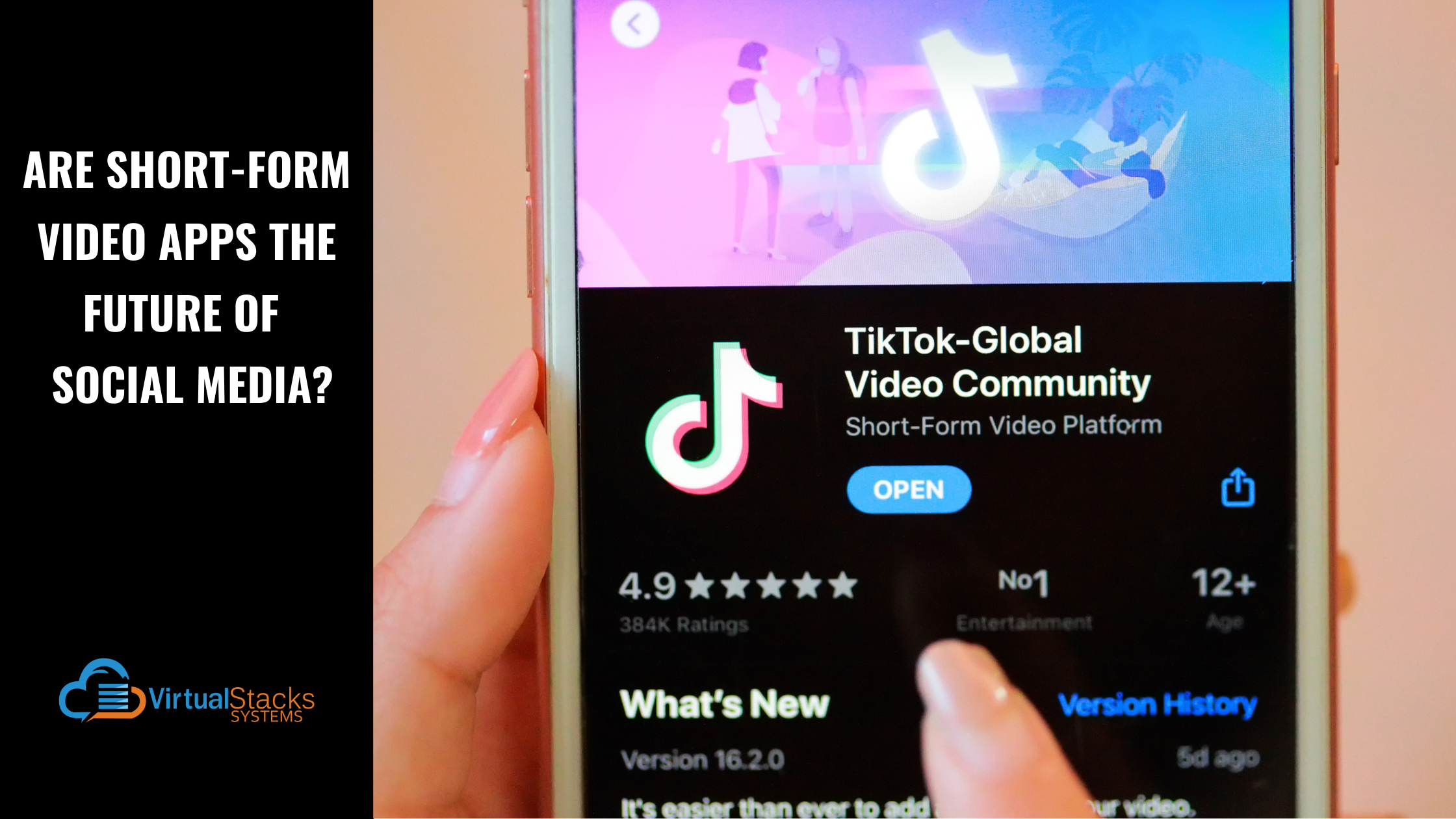 21 Dec

Are Short-form Video Apps the Future of Social Media?

Do you remember the old days, when YouTube was the only video sharing game in town? Not only is there much more competition now, but the very nature of social video has shifted from YouTube's relatively lengthy average video run time of 14 minutes to a maximum 60 seconds for TikTok videos. Even more brief is Dubsmash, with a maximum time limit of 10 seconds per video. Speaking of Dubsmash, short-form video has become so prominent that Reddit purchased the platform on December 13, 2020. If you're reading our humble blog post on or near its publication date, that's just this week!

As our blog post – "Marketing to Generation Z – Is This the End of Business as Usual?" – reports, TikTok is the undisputed leader of short-form video. But it definitely is no longer unchallenged. It's common industry knowledge that Reddit's intention is to better position Dubsmash as competition to or a replacement for TikTok, which is still at risk of being banned in the United States.

Reddit's Dubsmash isn't alone in this field, having to get in line behind the recently launched Instagram Reels, Triller and Byte. Instagram Reels was allegedly launched as a TikTok replacement. Although Instagram/Facebook has been silent on this point, the timing indicates more than mere coincidence. As for YouTube, the legacy video sharing platform launched YouTube Shorts in India (which did ban TikTok). The feature allows users to shoot and edit short (15 seconds max) videos directly from an existing mobile app. YouTube Shorts is expected to roll out in the United States in early 2021. Triller predates TikTok, having been launched in 2015. According to Jonathan Cohen of ListenFirst, "Triller has 27 million active daily users and actually overtook TikTok in terms of App Store downloads in August around fears TikTok will disappear."
Why is There So Much Interest in Short-form Videos now?
But why are short-form video apps sweeping social media now? After all, Twitter's pioneering Vine app was discontinued in 2016 for a number of reasons chronicled in a well-researched article in The Verge. Incidentally, Byte was created by the founder of Vine and launched in January 2020.
One popular theory is that two powerful forces coincided: Generation Z coming of age and the profound social effects of COVID-19. Members of Generation Z value instant communication and the high level of mobilization that technology makes possible. Throughout the pandemic's quarantines and lockdowns, they used TikTok to express themselves and connect with each other – all while raising its status as a cultural phenomenon.
Audiences are Consuming More Short-form Video Content
"We know that video works," says Jess Ostroff, managing editor at Convince & Convert. "According to a recent study by Animoto, over 76 percent of small businesses say they can measure a marked result from the video content that they've created. Plus, we have the anecdotal information from places like Facebook and Twitter and every single platform is integrating video into their application today. So that's not the question. Video is here to stay. The question is, what should we put in our videos, and how long should they be?
"Now, I know for myself, when I open a video on YouTube or Facebook or any other platform, one of the first things I do is I look at that little bar at the bottom and I try to find out how long this video is gonna be. And frankly, if it's five minutes or more, I'm probably not going to watch it. Why? I just don't have time. Nobody has time these days. In the attention economy, less is more.
"And I know I'm not alone. According to another study by our friends at Vidyard, 56 percent of videos created by businesses today are two minutes or less. And the audiences are responding to this. 53 percent of videos that are 90 seconds or less are watched to completion. That means that over 50 percent of people who are watching videos that are 90 seconds or less are actually completing them, which is pretty good given our attention spans are now, what, seven seconds or less? But compare that to videos that are 30 minutes or more, and you're only getting a 10 percent completion rate. So if you want people to watch your videos, shorter is better."
The Major Short-form Video Platforms and Their Features
Cohen provides a convenient "cheat sheet" that provides an at-a-glance breakdown of the best-known platforms – which can help you determine which platform(s) may be best to increase engagement and build up your brand image. The highlights are as follow:
TikTok – Length: 60 seconds. Key features include sounds, duets, stickers, filters and effects. TikTok has partnerships with Universal Music Group, Warner Music Group, Sony Music and Merlin. It's ideal for video challenges, duets, cosplay and tutorials. We would add funny real-life situations, as well.
Instagram Reels – Length: 30 seconds. Key features include augmented reality effects, transitions, speed-up or slow-down videos. It offers access to songs from the Instagram music library, but not for business accounts. It's ideal for beauty and fashion videos, as well as shorter content targeting your Instagram audience.
Triller – Length: 16-30 seconds. Key features include a unique auto-editing algorithm; over 100 filters; the ability to add text, drawings and emojis, as well as add top tracks or music from your own library. You also can do a group video. It has partnerships with Universal Music Group, Warner Music Group and Sony Music. It's ideal for music videos, and any content relating to professional musicians.
Dubsmash – Length: 10 seconds. Key features include the ability to add filters, stickers and text. It's ideal for duets, dance challenge videos and comedy.
Byte – Length: 6-8 seconds. Key features include floaties and beats that can be shortened or lengthened. You can create sounds from popular music. Channels are moderated. It's ideal for one-joke comedy videos.
YouTube Shorts – Key features include multi-segment camera, speed controls, a timer, countdown and hundreds of thousands of songs – basically, all the music covered by YouTube's extensive music licensing agreements. It's ideal for creating shorter content that appeals to both Generation Z and your existing YouTube audience.
A Different Type of Staying Power
Just in case you're wondering about Snapchat and Instagram Stories, funny you should ask! Videos shared on both last only 24 hours. Snapchat announced its new Spotlight feature on November 23, 2020. This allows users to earn money by submitting what they consider their best videos. In addition, Snapchat Ads allow businesses to create ads, launch campaigns, monitor performance, and optimize towards your sales goals. Instagram Stories are shoppable, which means that merchants can tag one item per story for direct purchase through the app.
By Now, the Answer Should be Obvious
Returning to the question the title of our humble blog post poses, yes, short-form videos are the future of social media! Like it or loathe it, attention spans are fractured and your audience members want to be entertained – but in an authentic way that speaks to their own lives, aspirations and challenges. Considering that so many of these videos like to pose a challenge, consider this yours!
If your business needs digital marketing help in reaching target audience members of any generation, our Virtual Stacks Systems team is here to provide experienced website design, website redesign, SEO services, PPC marketing, social media marketing, reputation management and much more! Contact us today! We are ready to be your partner in success!