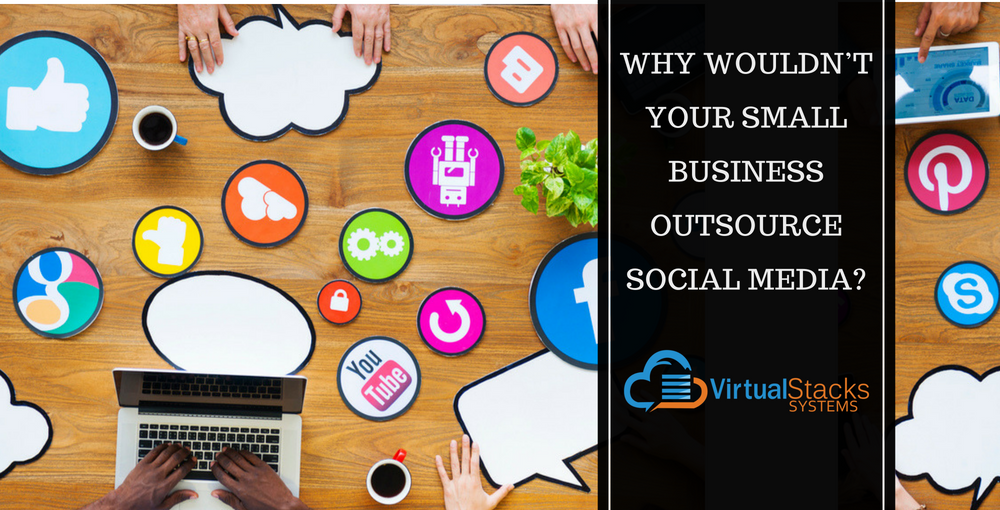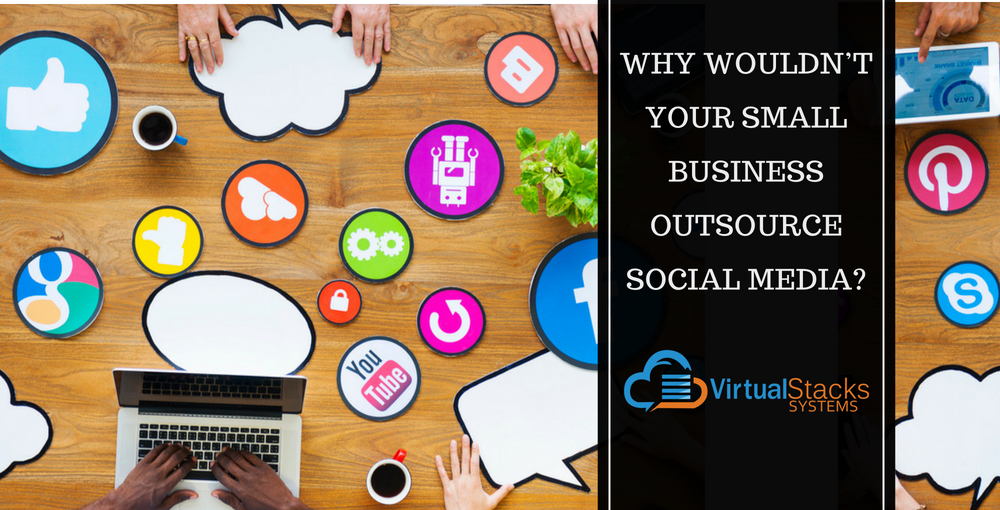 27 Aug

Why Wouldn't Your Small Business Outsource Social Media?

Assuming you're a small business owner reading this blog post, thank you for your time! We truly appreciate it, because we know you don't have much to spare. Everyone from family members to various experts are probably telling you that your business needs to be on social media. And if you have taken the plunge and wondering why your Facebook, Twitter and Instagram accounts haven't generated more leads and sales, you may be thinking this social media stuff is a waste of your time and effort.

We agree. It's a waste of YOUR time and effort! Here's why.

There's more to social media than meets the eye – You may look at your competitors' social media posts and think there isn't much involved in posting a message every day or every other day. In fact, walking into common pitfalls – such as those discussed in our July 13, 2018 blog post, "Top Content Marketing Mistakes to Avoid: Advice from the All-stars" – could very well negate any benefit you'd hope to get.

In her article for Our Social Times, marketing consultant Ashley Doan lists the many activities that building a robust social media presence requires in order to connect with members of your target audience and build the relationships that motivate them to become your customers.
Social media strategy –

including posting frequency, types of content, keyword research, influencer research, etc.

Set-up and branding of new or existing social profiles –

consistent branding and voice across all your channels is crucial.

Sharing and commenting –

on third-party posts that are relevant to your brand.

Engaging in conversations with other users –

be it existing or potential customers.

Social media monitoring –

keeping an eye out for mentions of your company and interacting with those posts.

Social customer service –

responding to questions or complaints from users.

Following relevant industry influencers or potential business customers/clients.

Content marketing –

helping to develop your own original images, memes, articles, blogs and resources that can be promoted on social media.
If you're thinking that sounds like a full-time job in itself, you're right. Large companies with an in-house marketing agency or department may be able to dedicate staff to this task, but it can quickly become overwhelming for most businesses.
Doing social media right also means not putting this on your intern's plate of responsibilities. Too many business owners wrongly assume that young people are naturals at social media. The purpose of a professional social media account is very different from that of a personal account – and requires the appropriate experience in marketing, branding and communications.
Time is money – and sometimes even more
The time you spend in trial-and-error social media efforts takes away from your core organizational functions. As we at Virtual Stacks Systems well know, even businesses that already stand out in the marketplace need help with social media management.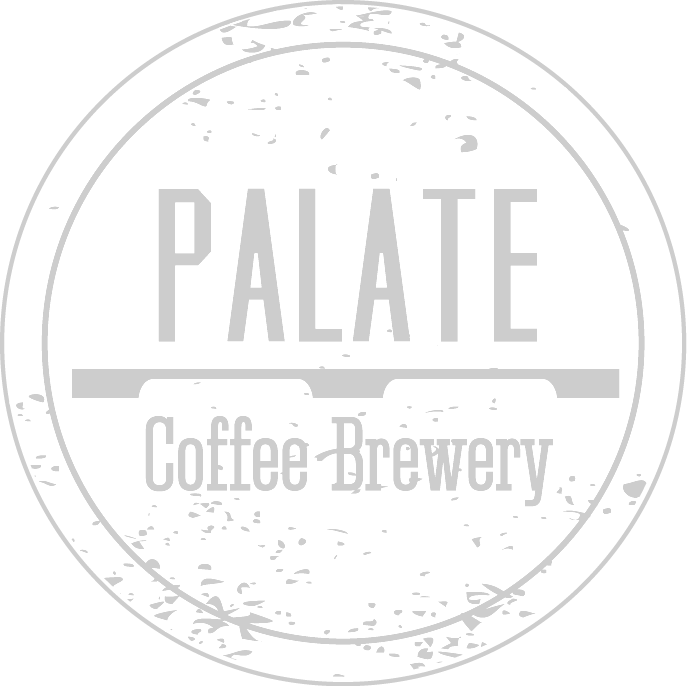 Virtual Stacks Systems has a unique social media client. Palate Coffee Brewery – a volunteer-staffed coffee shop in the heart of downtown Sanford, Fla. – dedicates all profits to abolishing human trafficking. Café owner Tina Kadolph is herself a survivor of human trafficking, and spends almost every waking hour to running the thriving business while supporting her nonprofit organization, Love Missions, which provides resources to victims and at-risk women and children in South America.
Virtual Stacks Systems entered the picture through a member of our Content Writing team, who is a regular Palate customer and friend of Kadolph. Knowing Kadolph's demanding schedule and workload, she suggested Virtual Stacks Systems handle Palate's social media presence so Kadolph could focus even more on her important mission. Our team took over Palate's Facebook and Instagram accounts, providing posts that convey the cozy, community vibe of the coffee shop with its mission-centered message.
The result has turned out to be a true win-win situation. Kadolph can now spend additional time on the business that supports her humanitarian efforts, and Virtual Stacks Systems can give back to our community by providing this service pro bono.
You don't excel at everything
As mentioned earlier, social media offers plenty of opportunities to slip up. Here are a few examples:
Using social posts as a hard-sell – consumers want to learn about your brand and have a conversation with you, not be talked at.

Not having a consistent brand message, tone or voice – which makes your posts seem scattershot and all-over-the-place.

Not knowing exactly who your target market is. Identifying your market and knowing their wants, needs and aspirations is critical in delivering the right social messaging.

Slow response time to questions. According to a survey by

Sprout Social

, 90% of people surveyed have used social in some way to

communicate directly with a brand

. However, brands reply to just 11% of people. If you're slow to respond because you're busy with the myriad other demands of your business, it's a good indication you need to outsource. Keep in mind that your competitor may be faster to answer a potential customer's question.

Tone-deaf posts. Although this isn't as common as news reports make it seem, companies that post on the anniversary of – or just after – a tragic event risk coming across as crassly self-promotional rather than respectful.
Important things to keep in mind
Social media is about relationship-building, which means it's a long-term process. Don't expect to see a boost in leads or sales within a month. A social media strategy that combines organic tactics (posts, photos, shares, etc.) with advertising on social media will produce a greater ROI. Again, a digital marketing agency has experience in successfully launching and managing social media advertising campaigns. Virtual Stacks Systems can save you valuable time and effort in creating and managing a social media presence crafted to achieve your marketing goals. Contact us to learn more.