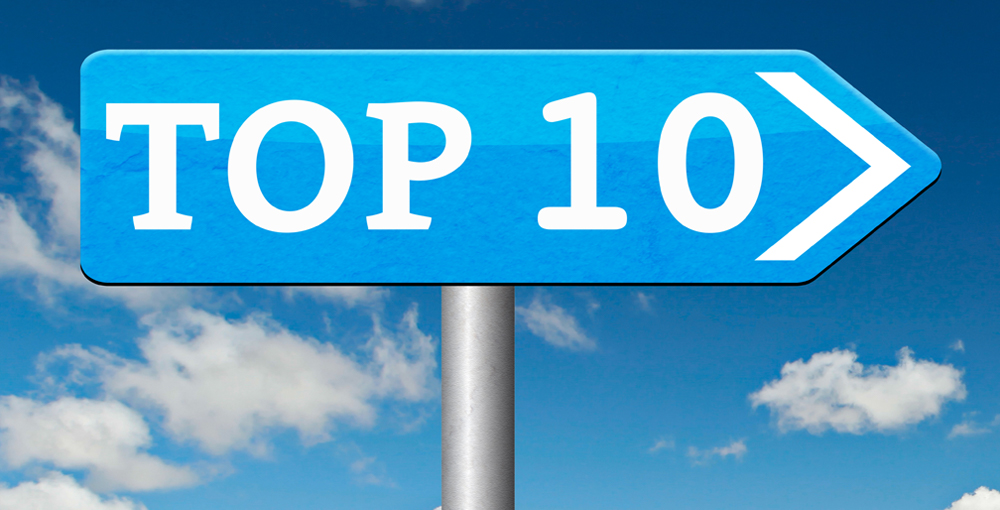 23 Sep

In Case You Missed it, Here Are Some of The Top Facebook Ads of 2017 (So Far)
The Top 10 Facebook Ads of 2017
Remember the days when billboards were king? And you would ask your friends, "Wow, did you see what Nike put up on I-75?"
Now, Facebook and Google PPC advertising beats the billboard game 10 to 1.  But does everyone who slaps an ad on Facebook see ROI? Not by a longshot.
Anything worth doing requires skill, creativity and the right strategy in place. Thankfully, there are some powerful examples you can study to gear up for your next campaign.
1.  Canva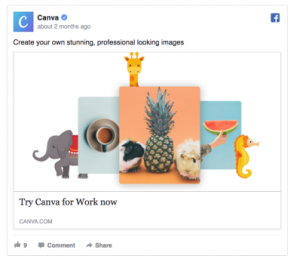 What makes this ad so good?
The ad is fun, simple and, most importantly, a clear representation of what the service offers: clear, crisp graphics. When you sell advertising, sometimes simple is the way to go. Plus, the white background helps the quality of their art stand out more.
2. Soylent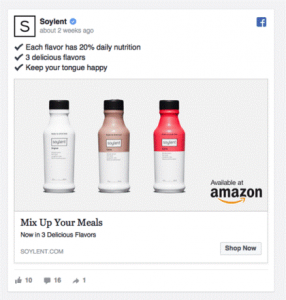 What makes this ad so good?
Soylent stepped onto the scene earlier this year with a new line of meal replacement drinks. In this case, a simple list of their product benefits and a clear value proposition "Mix Up Your Meals" keeps people from having to figure out what they're selling.
3. Drip

What makes this ad so good?
Leadpages knows marketers well. Using images of happy people in a workspace sends a message: our product will make your days easier. You will thank us later. And it worked. (BTW, photos of happy smiling people work on most industries – not just advertising).
4.  New Scientist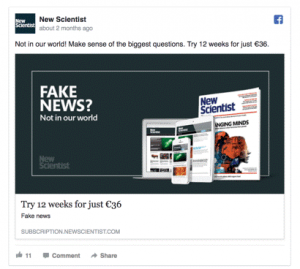 What makes this ad so good?
New Scientist plays on the political atmosphere to position their product as the remedy to the problem of "fake news." It is bold, captivating and has nearly quadrupled their click-through-rate.
5.  Square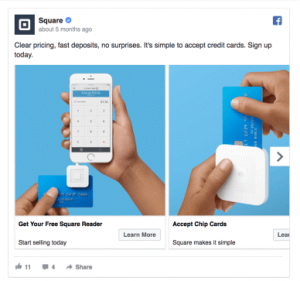 What makes this ad so good?
SAAS products like Square know they have one job to do: make their customers' lives easier. So, they make it clear in their ads how easy their product is to use. You can do the same with kitchen products, camping gear, art supplies, sports equipment, beauty products, and the list goes on.
6.  Adidas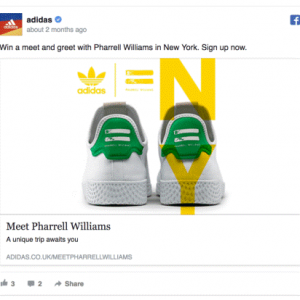 What makes this ad so good?
Sure, they could have used a picture of Pharrell. But they're not selling Pharrell – Adidas doubles up on this ad by using it to build both brand awareness and excitement over their New York promotion – making their marketing dollars go further with one ad.
7.  Sleeknote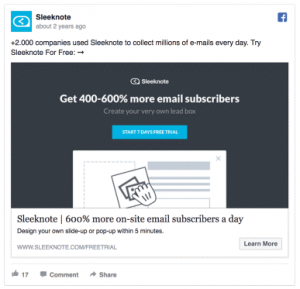 What makes this ad so good?
This is a great model to follow if you're a new brand. Make your benefits measurable and quantifiable. 600% more email subscribers says a lot more than just "more subscribers". While the name Sleeknote is new to many, this ad makes it clear they're ready to make an impact.
8.  Blue Bottle Coffee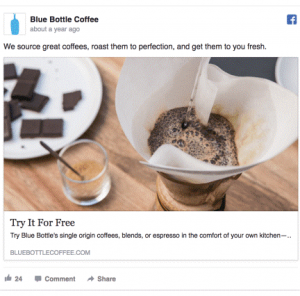 What makes this ad so good?
Free trials never go out of style. Enough said.
9.  Upwork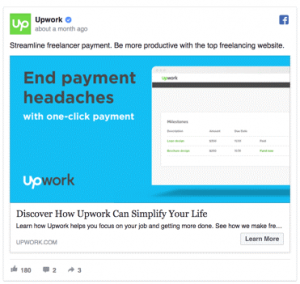 What makes this ad so good?
Upwork is focused on solving their customer's problems. Their ad headline uses an actionable verb, "End" to nudge people to take a step towards relief.
10.  Cleanly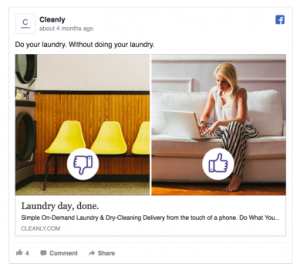 What makes this ad so good?
People love knowing their options. This Facebook ad makes it very simple – you can work hard or you can rest. The choice is yours.
Need a little help using these concepts to build your perfect Facebook ad? Give us a call. Our marketing and ad specialists will help you create an ad that has your business's (and your customer's) best interests at heart.