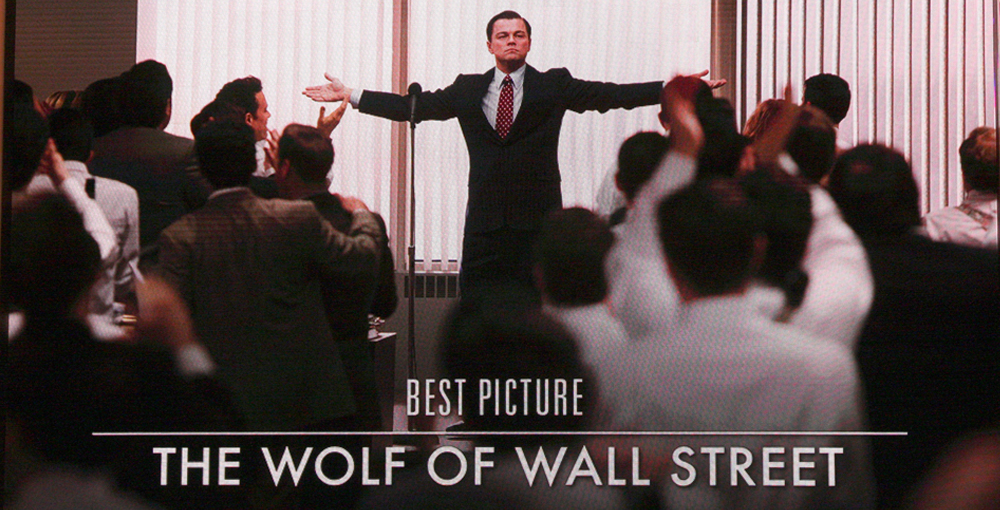 13 Sep

Lessons on PPC From The Wolf Of Wall Street

Everyone who has seen even 5 minutes of the film "Wolf of Wall Street" remembers the iconic "Sell me this pen" scene.

Leonardo DiCaprio, as villainous Wall Street tycoon Jordan Belfort, asks a room full of salesmen to step up to the plate by selling him a basic pen.

Some respond with the most obvious benefits: It is a great pen. It writes upside down. It is an "amazing" pen.

But the guy who simply asks Belfort to sign his name is the one who wins. Why? He creates demand and focuses on the most important part of the equation – the CONSUMER – not the PEN.

But the question is, how do you create demand when it is already there? What if the problem isn't lack of demand but too much competition?

Easy. You package a solution in such an attractive package.
Reuse, Repurpose, Recycle
The Dilemma: We had 2 days to come up with ad creative for a brand new style of medical practice: direct primary care. With no proof of concept and zero time (or money) for market research, we had to get to work developing a PPC ad campaign that we knew without a shadow of a doubt would get results.
Meanwhile, we noticed a growing trend in the healthcare market. People are tired of being gouged by insurance companies and big medical practices. They want a no-nonsense approach to healthcare. But they do not realize what they want until they see it. So we assumed anyway.
That's why we positioned our direct primary care practice as a healthcare plan that was designed with the end patient in mind – our slogans "Your Health, Your Way" and "The Way Healthcare Should Be" were born. We wrote original ad copy that mimicked the concept of the big hospital groups' ads but also matched the unique value proposition (UVP) of our client.
The Result?
A 48-hour ad campaign that was time-tested, approved and ready to bring home the bacon!  And, as any PPC manager worth his salt would do, we A/B tested the landing pages and A/B/C/D/E/F/G (You get the idea) tested the PPC ad copy.
Here is a snapshot of the ad copy we used:
And here is the top-performing landing page we created to complement the campaign: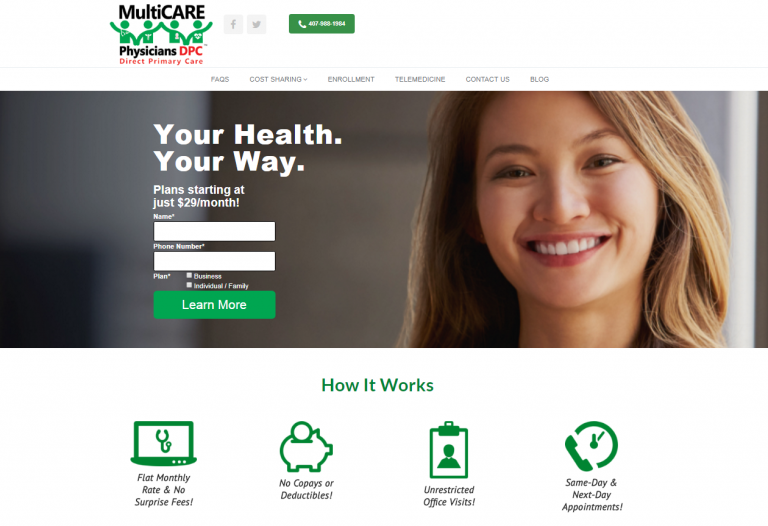 Here is the 2nd best-performing landing page we created: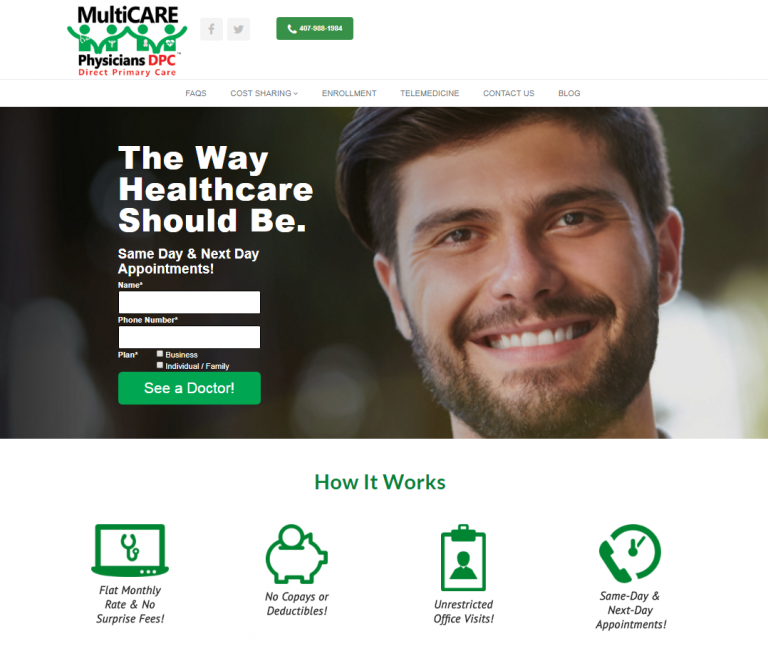 Within the first 48 hours, we already saw 3 conversions and counting, all for keywords that get an average of 50 searches per month in our targeted zip code. So, how do you sell something as standard and commonplace as a pen or healthcare? Create a new package or vehicle for that pen (or healthcare plan).
Give people a new way to look at something old-fashioned. And, as every PPC marketer knows, test, test, test and test again.
Happy selling!
About Virtual Stacks Systems:
Virtual Stacks Systems is a cutting-edge internet marketing company based out of Lake Mary, Florida. They are a well-established and reputable web hosting company and ecommerce hosting company. With a wealth of knowledge in integrated marketing solutions, Virtual Stacks prides itself on being a one-stop marketing shop for small business owners across Central Florida. To that end, they also offer affordable cloud storage, Orlando logo design, marketing for printing services, Orlando SEO services and custom mobile apps.