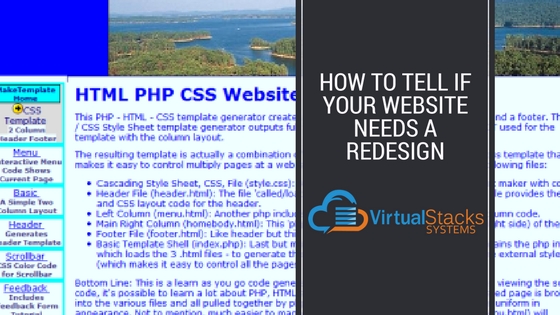 07 Mar

How to Tell If Your Website Needs a Redesign

Your website is more than the face of your business online – it is your 24/7 salesperson. So imagine if your salesperson was poorly groomed, lacked the tools and technology to properly represent your company to prospects, and couldn't answer relevant questions or easily conduct transactions. You'd be looking for a new salesperson, right? Should your website fit this dismal description, consider redesigning it using today's best practices to generate leads, improve conversion rates and nurture customer relationships.
7 Signs It's Time for a Website Redesign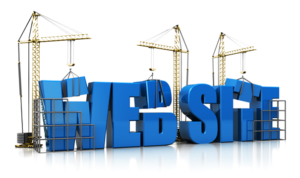 1- Your website delivers a poor user experience – User experience (UX) is a critical factor in website design. A site that's difficult to navigate, has slow load times or is too complex will lose visitors – most likely to your competitors. In fact, 88% of online consumers are less likely to return to a website after a bad experience.
Other contributing factors to poor UX include broken links, outdated offers and a layout that isn't optimized for the latest browsers. Links to pages that no longer exist and weren't properly redirected is an all-too common offense. Poor shopping cart performance – as well as an overly-complex checkout protocol – on ecommerce sites is a common cause of user discontent.
Because it is sometimes hard to look at your own website objectively, put yourself in the place of your target audience. Identify their buyer personas – which will give you insight into their goals and behaviors – and think of what actions you want them to complete when visiting your site. Also, visit your competitors' websites to see what features and functionalities they incorporate. If you see your site is lagging, your visitors will likely be fewer and farther between.
2- Your website appears outdated – In extreme cases, the web design in-joke, "1998 called – it wants its website back," applies. But if you think you're saving money by holding back on an update, consider the findings of Stanford University's The Web Credibility Project, which reported that approximately 75% of people judge the credibility of your business based solely on the design of your website. That's right – refusing to change with the times can actually cost your business in terms of lost customers, reduced sales/market share and an overall poor brand image.
Is your #website looking dated? Don't let the first impression visitors get be the last! We can redesign your site to increase its visual appeal and functionality – without all the expense of starting from scratch. Learn how today! https://t.co/aatvJ4bBbw#webdesign pic.twitter.com/z59Tj5nkIx

— Virtual Stacks Systems of Orlando (@VirtualStacks) February 20, 2018
3- Your website is not meeting the objectives of your business – Even if your website appears to be well-designed, it still may not result in the desired conversion rates (the sales funnel/customer journey from website visitor-to-lead-to customer). Review your site quarterly to see if it's working toward your specific goals (for example, increased traffic, leads, etc.) It may be a matter of improving your landing pages and calls-to-action (CTA), or other conversion paths.
Considering that high conversion rates are desirable, a website that has high bounce rates (the number of visitors who leave your website after viewing just one page) and low conversion rates strongly indicates that a redesign is needed. Also, be sure that your website aligns with your current branding, value proposition and marketing and business strategies, as well as your product/service offerings.
4- Your website is not ranking well in search engines – But let's make this clear – we mean Google. The reasons may be numerous, yet interrelated. Perhaps your website wasn't originally developed with search engine optimization (SEO) as a consideration, which is typical among amateur web designers (your brother-in-law, for example, who 'did it on the side' for you). However, the same often applies to advertising or marketing agencies that offer web design, but don't specialize in it. Or the SEO that had been built into your website is outdated, as Google constantly changes its algorithms.
If your website was built with Flash, it definitely needs to be redesigned – immediately. Once very popular, Flash is unreadable by Google and other search engines – which means your site's pages are, for all practical SEO purposes, invisible. Flash also is not supported on such devices as iPhones and iPads.
5-  Your website is not mobile-responsive – Consumers expect a seamless UX on all mobile devices. Period. Otherwise, you'll lose out on leads and customers. According to Google, 61% of users are highly unlikely to return to a website that doesn't work well on mobile, with 40% moving on to visit a competitor's site.

6- Your website's content is poor quality – The content marketing adage, "Content is King" holds true. Visitors respond favorably to well-written copy and attractive photos and graphics. Landing pages should have a specific focus and CTA.
7- Are you blogging? If your website doesn't include a blog, you're missing a valuable opportunity to improve SEO, as Google rewards fresh content on websites with higher rankings! A blog also helps your business connect with readers and customers by giving them worthwhile information about your business and industry – and, in turn, builds customer relationships while helping to establish you as an expert or thought-leader.
Should any of the above situations apply to your website, leave your brother-in-law to his day job. Virtual Stacks Systems provides comprehensive website services that include redesign, website audit, company rebranding, content writing and digital marketing. With more than two decades of experience in the software industry, we know how to develop a successful online strategy. Contact us today to learn more.