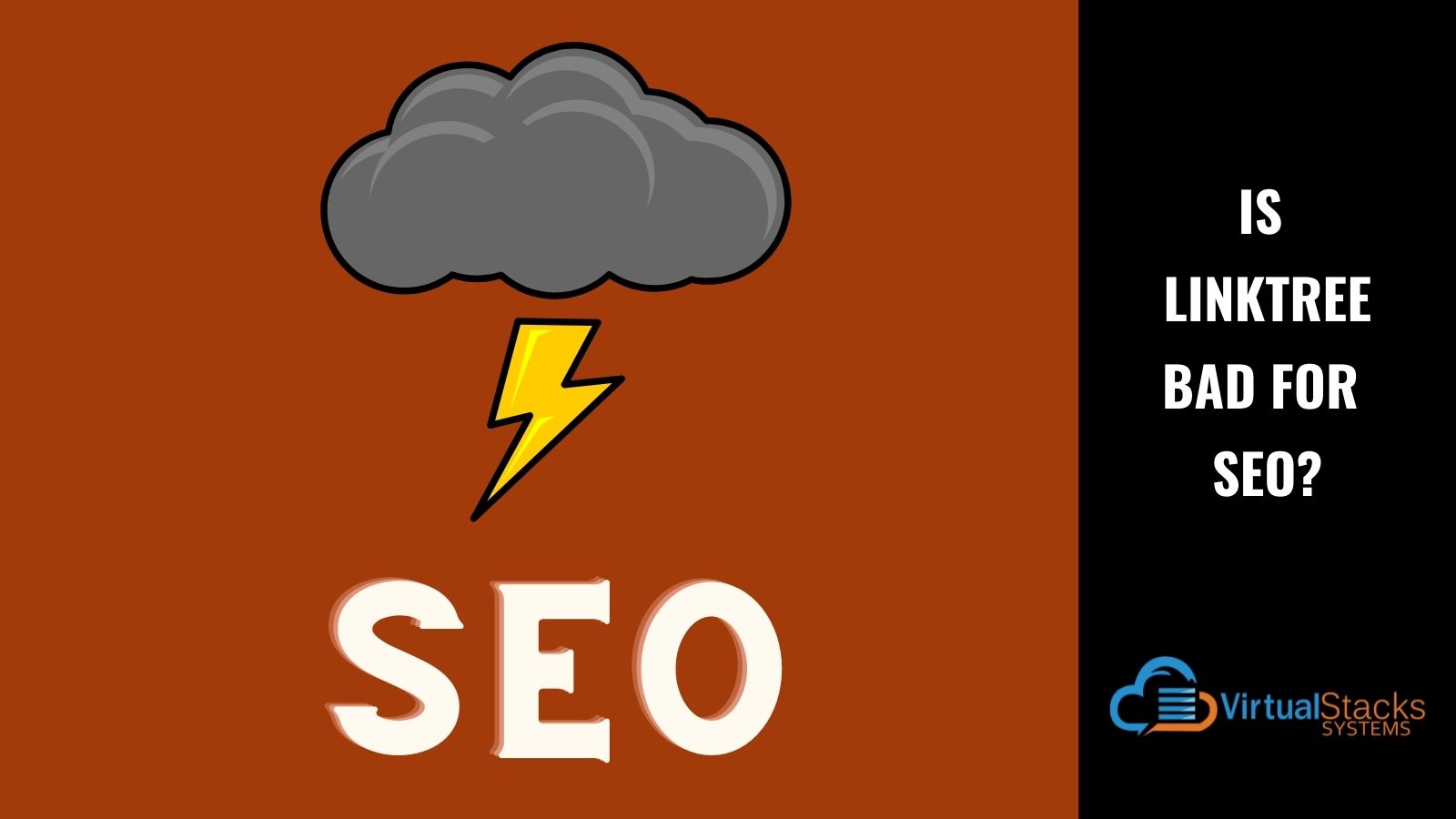 01 Feb

Is Linktree Bad for SEO?

Small-to-medium-size business owners who see the value in social media are likely making the most of their Instagram account. But for all of the popular platform's advantages, many business owners perceive a big drawback – the lack of ability to include hyperlinks in social media posts, and only one link in their business's profile.

Enter Linktree. Started in 2016, Linktree was developed as a solution to constantly having to update singular bio links in Instagram profiles as the desire to promote one particular piece of content changed. If for some reason you've yet to come across a Linktree menu, Linktree is a tool that allows you to attach multiple links from your website to one landing page.

As ProfileTree explains, "When you use Linktree, you create your custom link through their service … Once you have your custom link, you can add in links from your company's website that allow your followers to access all different areas of your site quickly and easily. When a user clicks on your Linktree link, they are brought to a page with a list of links for them to click on. This has become revolutionary for business and personal accounts alike as a way to get around the one-link policy and lack of hyperlinks that Instagram has stuck by since launch."

Sounds great, right? Linktree is useful to some people, such as independent musicians who want followers to easily find their music online – as well as their latest video. But for business owners, it can be counterproductive.  
Linktree is Bad for SEO
We know we answered our own question very early in our humble blog post, but there's nothing to be gained by building a false sense of suspense. Even if you have the most basic knowledge about search engine optimization (SEO), you know that its purpose is to improve your website's ranking in search engine results pages (SERPs) so people searching online for what you sell will find your website before those of your competitors, click the link and land on your site – where they will then hopefully become your customer!
But here's what happens when they click on a Linktree link on your Instagram profile. Instead of being delivered directly to your website, they arrive on a landing page that looks like a bare-bones list of links, without your business's branding or any relevant information. While Linktree is available in free and tiered pricing versions, even the paid versions offer limited options for customizing fonts and colors. When viewed on desktop, a Linktree landing page looks much like a spammy circa 2009 link farm – which Google effectively put an end to with its Panda algorithm update in 2011.  
According to the ProfileTree article, "When people visit your Linktree and click onto your website, Linktree will be the one capturing the clicks, not your website. That quick and easy link in your bio is taking away traffic from your website!"
This hurts in several ways.
It affects Google's metrics – "Traffic between Instagram and your website tells Google that your website, and the individual pages, products and blogs, are relevant and popular right now in that moment," writes Aime Cox-Tennant – founder of Studio Cotton. "That's really, really valuable. Traffic from Linktree to your website tells Google that you use Linktree. End of list."
Traffic to your website tells Google that your site has authority, which definitely helps its ranking. But if potential visitors are going elsewhere, you won't get that benefit. Depending upon the service tier, Linktree does provide some metrics, but not as comprehensive as Google Analytics – which is a free service that allows you to obtain and analyze various customer behavior analytics, which can be used to improve marketing campaigns, drive website traffic and better retain visitors.
Visitors spend less time on your website – As Cox-Tennant points out, Google also monitors the amount of time visitors spend on your site. This indicates to Google that your website has high-quality content that visitors find useful. Arriving at your Linktree menu first reduces this time.
You risk losing visitors – Those clicking on the Linktree link in your Instagram Business profile aren't taken to your website. They're in some odd liminal space in which they can very well decide to not take the next step to click on a website link. There may be numerous reasons why they wouldn't – the uninformative nature of the links, for starters – or being confused by the choices and not wanting to invest the time clicking around. But it's better to leave nothing to chance.
You may not be the best judge of what your visitors are looking for – Cox-Tennant offers a very candid critique of a Linktree shortcoming that may not occur to many business owners who are tasked with creating their menu tree.
"Linktree users have to manually pick what links and pieces of content they want to appear in their tree. Thing is, us humans are proper rubbish at guessing everything our audience wants.
"A sadly common example of this … is when a Linktree profile doesn't include a big … button to just take me to a website home page. Sometimes I just wanna get to know a small business. Sometimes I want to send a specific thing to a friend. Sometimes I want to find your gosh darn opening hours. And a lot of the time, the accounts that use these platforms miss basic links."
Cox-Tennant hit upon an important point. By building a Linktree menu, business owners are in the role of website developers – which they aren't unless website development is their business. You may not be including links to information your potential visitors want, or leaving up links to outdated content. You're mainly depending upon guesswork.
The Awful Truth: If You Think You Need Linktree, Your Website is Poorly Designed
Here is our take. The profile link should be to your website's home page. If it is well-designed, it will act as a perfect, comprehensive landing page on which visitors can easily find whatever they're looking for – and go to the pages you want them to go to!
The awful truth is that too many home pages don't perform well in driving traffic because they're poorly designed and confusing. It's like being dropped onto a barren landscape with roads going in several directions and no signs.
You may think you need Linktree, but you really don't. We have a colleague who is very well-known not only in the digital marketing industry, but on a national level. She recently won major recognition by an influential business publication. Yet, the link on her Instagram account is the link to her website's home page. Each agency service has a large, clear graphic describing the service and a big CTA button to learn more. The home page also features articles, professional accolades and testimonials. And her website earns every bit of SEO from it, rather than a third-party application!
Plus, visitors are immediately immersed in her agency's branding – not met with a landing page that looks suspiciously more like a link farm than a legitimate website. Keep in mind that whenever a potential customer is not directly driven to your site, they are less likely to continue. Encountering a list of bare-bones links identified only as "Website" "Blog" "Testimonials" and "Career Opportunities" isn't likely to encourage would-be visitors.
Your Website Needs More Than Digital Duct Tape – Our Take-Home Message and Blatant Self-Promotion
So basically, Linktree is the lazy way to work around poor home page design and content. We understand that it seems an easy, attractive solution, but Linktree's drawbacks negate any possible benefit. It's the equivalent of using duct tape to make a quick repair when you really need to call a professional to get to the bottom of the problem and fix it for good.
Of course, that's where Virtual Stacks Systems comes in!  Our full-service digital marketing agency does it all – including experienced website design, website redesign, SEO services, social media marketing and much more! Contact us today to learn what we can do for you. We're ready to be your partner in success!