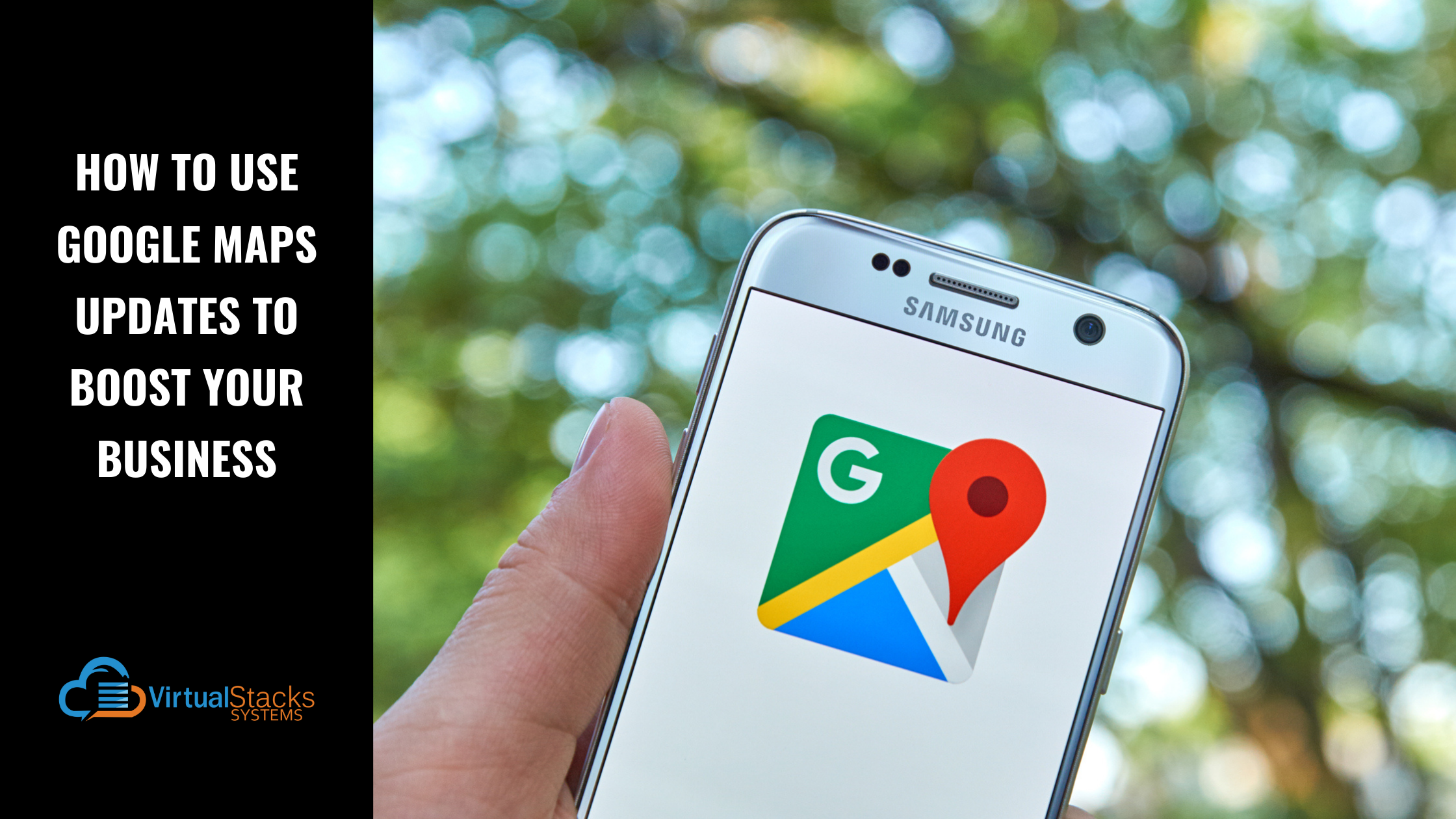 24 Dec

How to Use Google Maps Updates to Boost Your Business

Sure, your business can be on a map, but that doesn't necessarily mean people will find it. While your first mental picture may be of a physical road map, it applies even more to Google Maps. Yes, Big G has made four significant updates to Google Maps that your business needs to optimize to put you front-and-center in the searches of potential customers. Fortunately, unlike its arcane algorithm updates that leave even expert SEO specialists guessing about their effect on page rankings, Google is being clear about the changes and how they benefit both businesses and consumers.

These updates give business owners a great – and much-needed opportunity in this challenging time – to raise their profile and more effectively engage new customers – as well as keep existing customers loyal.

But first, for those who neglect their Google My Business and Google Maps listing, we should emphasize why these free listings are so important – and why you need to keep them current! As covered in our blog post – "How to Use Google to Boost Your Business" – a properly optimized Google My Business account helps you stand out, be found easily and be more likely to get chosen by customers.

Information on Google My Business includes:
Hours

Street address

Phone number

Website URL

Photos

Link to social media profile(s)
In addition, a Google My Business listing allows customers to leave a review, or upload photos to your listing without leaving a review. You can read and respond to reviews, building relationships and having the opportunity to respond to negative reviews. (By the way, the correct response in such a situation is offering to make things right, not insulting the complainant.)
Posting photos also encourages interaction. According to Google, businesses that add photos receive 42% more requests for driving directions on Google Maps and 35% more clicks through to their websites than those that don't.
New Improvements to Google Maps
As Matt Southern reports for Search Engine Journal, Google is bringing messaging capabilities to Maps and Search. "Businesses with a verified profile can now message with customers directly from the Google Maps app. Messages from customers will appear in the business messages section in the updates tab. Messaging can be turned on or off from the settings panel of the Google Maps and Google My Business apps. Google will soon be adding the ability for businesses to see and respond to customers on desktop by adding messages directly in Search.
"Customers can already utilize business messaging from search results with an update to Google Posts. In addition to clicking on the 'Message' button in a business's profile, customers can now start a conversation from any post created in Google My Business."
Other Google Maps updates consist of the following:
Community feed – As SEO specialist Scott Chambliss reports for Nebo, posts from Google My Business will also show up as a new Community Feed under the "Explore" tab in Google Maps – having the effect of increasing the exposure of these posts.
"Updates from businesses will also be displayed here, no longer requiring users to follow businesses to receive this information," writes Chambliss. "There have already been 20 million submissions to this new feed, with plenty of room for growth."
Southern connects the dots further. Noting that users will find the latest reviews, photos and posts added to Maps by local experts, people who users follow and businesses serving food and drinks, Southern directly addresses business owners.
"This is one more reason to keep that business listing regularly updated if you're in the food & drink industry. The more often you publish a post, or add other types of content to your profile, the more often you may show up in peoples' community feed."
And this observation by Google itself, promoting community feed as "A helpful voice for local businesses":
"Over the past year, we've seen businesses use their Business Profile on Google to let the world know about their current offerings and operations, like takeout and delivery options, new online services and the safety precautions they're taking. In early testing of the community feed we saw that posts from merchants are seen two times more than before the feed existed. So now more people can see if a local business is offering a new service, has a limited time specialty or opened outdoor seating."
In other words, since the advent of COVID-19, consumers are turning more to Google My Business and Google Maps for updated information about restaurants and other businesses. Will they be able to get the latest about yours? If not, there's a good possibility they'll find a nearby competitor that will provide it!
Street view user contributions – Now in beta in selected regions, this feature will allow users to contribute images to Street View using their own smartphone. Users with the Street View app can record a series of connected images as they move down a street or path. After the footage is recorded and published with the app, Google will automatically rotate, position and put together the sequence of images together.
"This feature could prove to be useful for businesses in areas without the best street view coverage," Southern writes. "It could also be used to submit updated images to street view of the outside of your business."
Improved performance insights – As a follow-up to the recently updated insights for Google My Business, an additional set of metrics track how well a business is performing by measuring the number of customer engagements initiated from Maps and Search. This dataset will track the following:
Whether performance is up or down from last year.

A list of search terms that people used to find your business profile (helpful in fine-tuning SEO keywords)

Number of times each search term triggered your business profile.
Southern also reports that Google will be adding more data in early 2021 that shows whether customers saw your business via Maps or Search, and if they saw it on a mobile or desktop device.
Now That You Know, What Are You Waiting For?
Business has been tough enough in 2020. If Google is giving you the opportunity to maximize not only the chance for your business to be found, but to increase interactions with people in your target market – all for free – take advantage of it! Neglecting your Google My Business/Google Maps listing will now leave you even farther behind your competition! 2021 has the potential to be better. Get it off to the right start!
Now for Our Blatant Self-Promotion
Unless you have a dedicated digital marketing department, keeping up with updates on all the platforms your business utilizes can easily become a full-time job in itself. That's what Virtual Stacks Systems is here for! Consider us your dedicated digital marketing department for all things Google – including Google My Business, Google Ads, SEO services and website design – among many others.
Contact us today to learn more and get started!