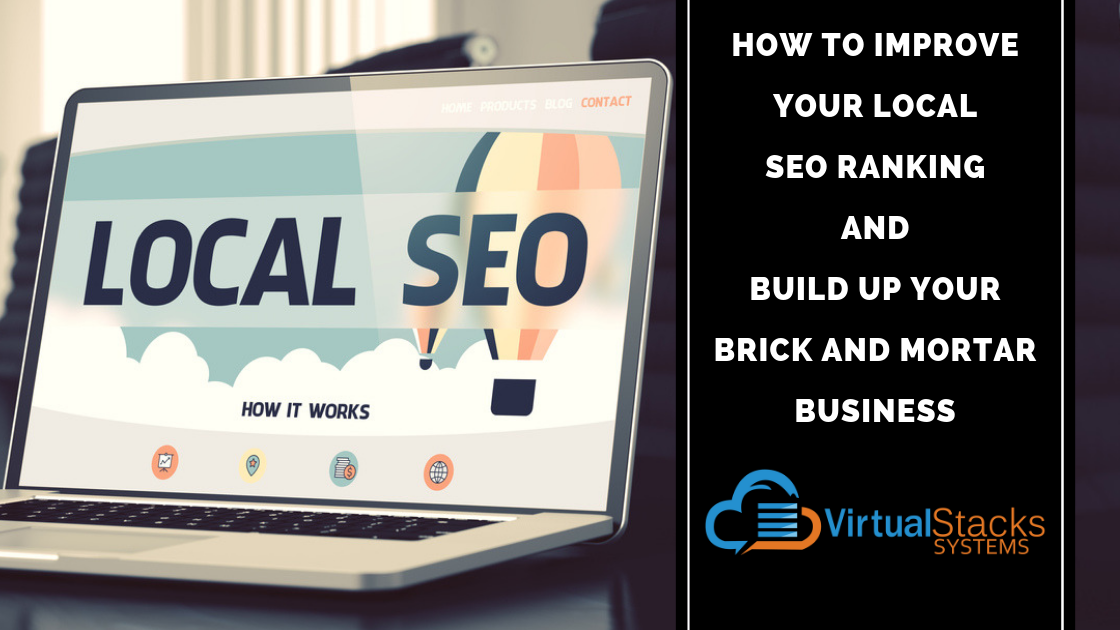 26 Oct

How to Improve Your Local SEO Ranking and Build Up Your Brick and Mortar Business

Reports on the death of brick-and-mortar business in the e-commerce age are very premature. Enterprises that operate from a physical location – as well as service-area businesses that operate throughout a certain geographic area – still thrive. Even we have an actual office building located in beautiful Lake Mary, Fla. But your business can always do better, and for that, you need to improve your local SEO ranking. So, coming to you live from our cubicle, we bring the best practices that can move your business up the search engine results pages (SERPs) and on to greater sales and profitability!
What is local SEO?
Local SEO increases your business's visibility on location-based searches. Local SEO has a geographical element, which organic SEO might not necessarily have. You need to build signals of relevance around a particular location – a brick and mortar store. Organic SEO is a practice that more or less revolves around a website.
Why is local SEO important?
Consider these statistics. According to a survey by Uberall as reported by Greg Sterling for Search Engine Land, 82 percent of smartphone owners conduct "near me" searches when looking for a local business. Uberall's survey consisted of responses from more than 1,000 U.S. smartphone owners, and was conducted between July 23-27, 2018. It found that 69 percent of smartphone owners use their devices to help them shop – although other surveys have found even larger numbers. Of that group, 82 percent had done "near me" searches. When broken out for millennials, the figure was 92 percent. Over 90 percent of survey respondents also said they were likely to click on the first set of results.
Google My Business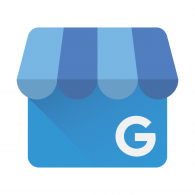 To stand out in Google's ranking system, you must claim and optimize your Google My Business listing. In Google's own words, Google My Business shows up when customers search for your business or businesses like yours on Google Search and Maps. Google My Business lets you post updates to showcase what's new, respond to reviews to build loyalty and add photos to highlight what makes your business special.
Be sure to do the following:
Ensure that your page is complete and that it is associated with an owner-verified profile.

Have accurate business information: your name, address, phone number, etc.

Add photos of your business, products and services you offer.

Enter an informative company description with the main keywords for your business, and links to pages on your website. For example, a restaurant would want to let its audience know the type of food offered, as well as amenities, such as a bar or patio.

Request your customers/clients give you a review and copy it on your website for maximum mileage.
The power of Google's local 3-pack
If you work on a smart local SEO strategy, you can appear on Google's local 3-pack. When it comes to search engine results, the Google 3-pack is a highly coveted position.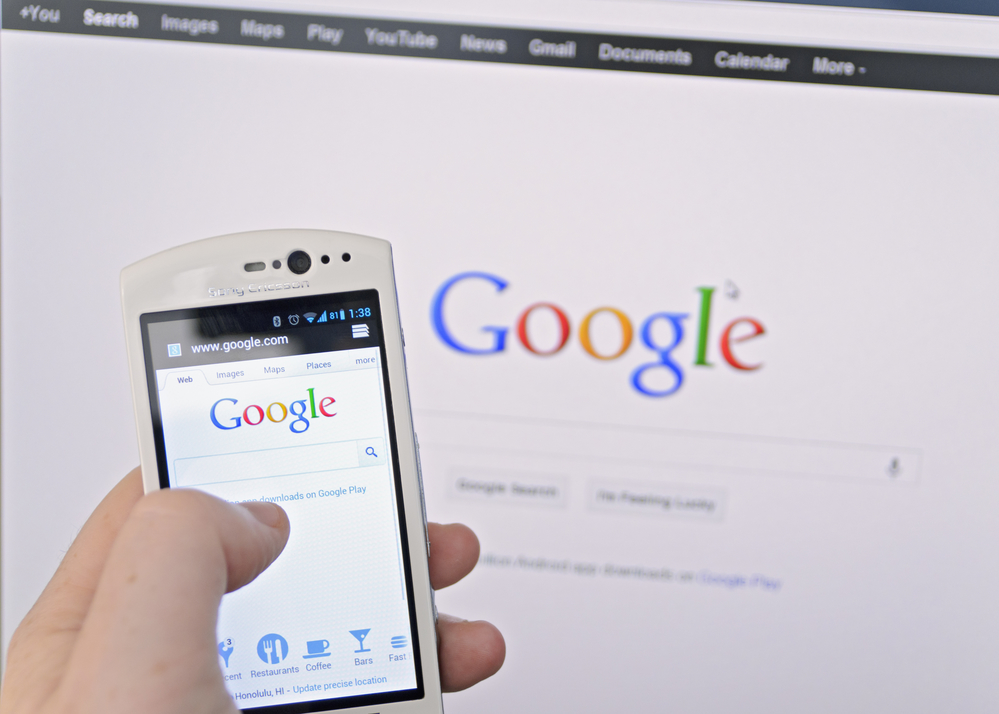 To those new to the ways of Google local search, Google made a major change on August 6 of 2015. Its local search used to show the seven most popular businesses related to a search in the form of a snippet. Referred to as the local 7-pack, it provided the addresses, phone numbers and direction links of the seven businesses in this position. However, to provide an improved user experience after searches on smartphones gained dominance over desktop searches, Google reduced it to three results – which is now known as the local 3-pack.
This does not appear to have been an algorithm change. The same things that influenced rankings before are influencing rankings now. The landscape just became more competitive because there is less local-pack real estate to compete for. But if you are not finding a place in the top three spots in the local search results, you need to change your local SEO strategy.
Basics to improve your local SEO ranking
The local SEO follows most of the same cues as that of your main SEO strategies. However, you have to make some changes to the geolocation part of your SEO strategy to make things work in the case of local SEO.
Listing accuracy is important

– Across all local listings, accuracy is important as it helps Google better understand your location – which, in turn, provides quality signals toward Google Maps' geolocation search queries. You should be spot-on when it comes to listing accuracy with your name, address, and phone number (also referred to as NAP). While these are central to the listing's accuracy and consistency, a few other items like website address, categories, reviews and photos also provide quality cues to your listings. 

If you want to create consistency, you should make sure that you sign up for primary networks and create listings for all of them. Though time-consuming, this can give you the control and flexibility to manage the listings.
Get relevant local inbound links

– Links from such sources as media outlets, local sponsorships, local blogs, etc., can qualify as relevant local inbound links. Make sure that the local SEO links are geographically relevant to your location, topically relevant to the service you offer and are from websites that have a high-value natural link graph. Be sure that you get links from trusted local media outlets, and try to earn links from authoritative websites and blogs that are relevant to your business/product/service.
Make sure that you get local citations and get them linked to your website

– With local citations, Google can better understand your involvement within your local community, which helps it define your business goals.
Make sure your website contains locally targeted content

– Creating high-quality local content for your website can improve your local SEO rankings and earn local links and citations. You can create local guides for events or neighborhoods, report on local events, take photos and interview other local business owners. Your website content should be impactful and relevant – Google considers generic content "thin content," which will actually be penalized.
Obviously, crafting, executing and sustaining a dynamic local SEO strategy takes a good deal of time, effort and experience. Since you're busy running your business, contact Virtual Stacks Systems and tell us about your goals for improving your local search ranking. SEO is our business – as well as social media marketing, website design and redesign, video production and other services you may find useful. Contact us today to get started! We'll have the gourmet coffee brewing here in Lake Mary!