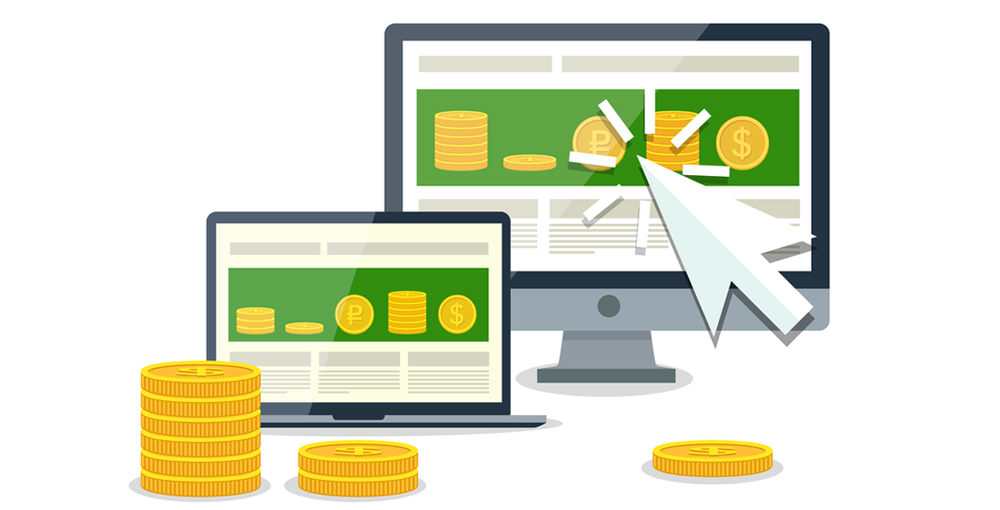 13 Feb

Click, Comment, and Cash-In: 6 Tips for Marketing with Social Media
6 Social Media Marketing Tips
Don't lie. Every now and then at your desk you turn to Snapchat and caption a dog filtered version of yourself "#WorkinLikeADog"…or hopefully something less cheesy than that. Why do we feel the need to put on a dog filter at 11:49 am to tell our friends we're at work? They know we're at work. Ultimately, you want to be noticed.
Isn't that is the point of social media? To express yourself, your purpose, and your identity to others on the web. Sounds an awful lot like branding, doesn't it?
Now, if you're an employer, know that one in four of your employees spend at least an hour out of the work day on social media. Why not use that to your advantage? In 2017, it is time for every marketing team to develop a solid social media management plan. Without social media, it's almost as if your company is missing from your industry's class. Social media wants to "take your attendance" and help you stand out from your competitors online. But you need to raise your hand to get noticed.
With that said, here are some tips for building a stronger social media presence:
1. Get active or remain dormant.
Inactive social media is just as useful as using one of those vintage shaker belt machines to lose weight. You have to work for your goals. Social media is all about creating a topic and then maintaining the conversation. Posting twice a week to followers you already have (cough, cough, your friends and family) won't gain you any more new ones. Expand your conversation to other providers in your industry and therefore their followers.
This is why having social media as an integral part of your marketing is necessary. And if that doesn't convince you, maybe knowing that "74% of companies and 82% of agencies surveyed said that social media is either somewhat or highly integrated into their SEO strategy". Stay active by posting regularly, commenting on pages of others in your industry, conversing with your followers, and creating content that makes your followers want to share it.
Look how Docuserve, a digital printing company in the corporate training market, uses their Twitter account to build social "partnerships" with companies like PWC and Ryerson University. By connecting with influencers in their field online, they increases their chances of receiving a reciprocal Tweet back.  Meanwhile, they're sharing valuable content with their current base of followers, which creates a win-win effect!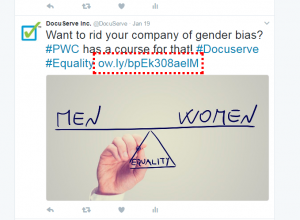 This is a small skincare business that makes an effort to converse with those who comment on her posts. This helps clarify customer questions, needs, and generally adds to her customer service reputation.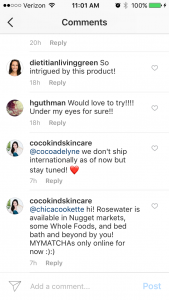 2. Save hundreds of dollars in monthly marketing spend.
Facebook, Twitter, Instagram, and Pinterest are all free to sign up for. For $0, you can send out campaigns, communicate with influencers who could utilize your services, and continue to build on your company's reputation.
In fact, small businesses that engaged in digital marketing through social media in 2013 saved 40% in promoting their services. What are you going to use that extra cash for? Oh, I don't know, perhaps bagels in the office on Fridays…just a suggestion.
Use all that money you'll be saving for bagels on Fridays. Then, post pics of your bagel party to your Facebook and Twitter accounts for a triple win!
3. Solidify your brand. Establish your position at the front of the line.
Much like high school, more friends is more recognition. And much like monopolies, more followers is more power. With social media, you can gain both. Networking on social media can add to your ranking for success in SEO. More followers (and therefore more exposure) will lead to more traffic to your website, more selling your services, and more reviews.
A growing audience will give you higher Cost per Action (CPA)/Cost per Lead (CPL) or how much traffic (clicks) you get on your site from higher interest from offers or engaging content. Additionally, with a follower base, you can create an open dialogue with the people who matter most to your business- your customers. Social media allows direct conversation between and your customer which can lead to generally better customer service.
On Instagram, Wendy's offered customers an incentive (free frosty) for a visit and purchase at one of their locations. Additionally, they had a charitable call to action to promote visits.
4. Give your social media purpose with content.
Creating social media accounts gives you the means to transport your company but without any background, you'll be going nowhere fast.  Entice your audience by creating graphics, blogs, or just posts open for commentary.
Creative posts generate buzz which generates sharing content, which leads to some external inbound linking to your website. All you have to do is make your content true, unique, and worth the while of readers! (Simple enough, I know.) Creating content worth liking, commenting, and sharing all contribute to Google's ranking of your site's authority.
5. Find your social media spokesperson.
Social media also does half your work for you; you can find your desired demographic by using pages that already attract your kind of people. Fitness? Foodies? Fashion? Industrial? There are niches all over the internet that social media lumps together for you. Utilize this by reaching out to Influencer Marketers that can spread your service to their followers (thus adding to your followers).
Ribshack Foods does a good job of this, Tweeting to foodie influencers with huge social followers, like Rosanna Pansino and publishing round-up blog posts featuring recipes from famous chefs nationwide.
A study found that 90% of its participants would trust a company's products if it were promoted by someone they're familiar with. This is your ideal form of advertising exposure. Personally, through Instagram, I have found my new favorite skin care brand that I never would have heard of if it weren't for several of my favorite (niche) pages promoting it.
6. Speed up your sales and close leads faster.
Social media gives you the freedom of offering limited deals to a huge range of potential customers, such as: "Like this post before midnight to get 50% off your purchase today!" or "ReTweet this post for a free Chipotle burrito this weekend".
Social media also gives you the freedom of offering downloadable tips for how your customers can use your products. If you're in the B2B space, for example, you could share something like a "Small Business Owner's Guide to Saving $1700 or More in Taxes Every Year" or the "Entrepreneur's Guide to the 4-Hour Workweek"
For those of your in the e-commerce space, you can Tweet or post out a quick "Add to Cart" button underneath a high-res image of a  brand new product your launching.  The goal is to make it that much easier for those customers lying on their couch or scrolling on their phone after a long day of work to buy, buy, buy!
Don't reprimand your employees for being on social media. Take notes instead. Social media is something that can help put your company's purpose and identity out for the world to see.
After all, your company isn't much without consumers to keep it going. If you need aid in developing your own social media accounts, Virtual Stacks can help you build your social media presence and spread your 'digital net' online. Our internet marketing packages were designed with you and your business in mind.