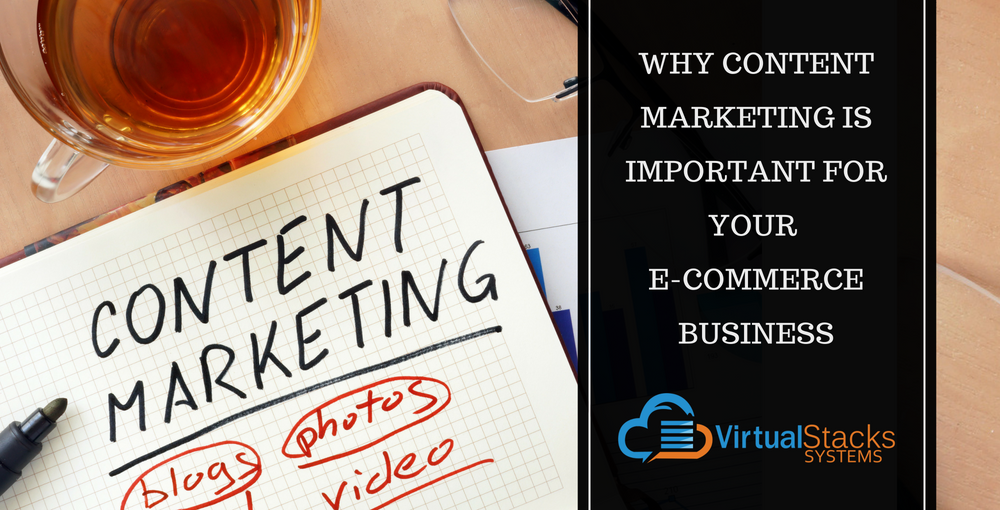 17 Aug

Why Content Marketing is Important for Your Ecommerce Business

Is content marketing essential for your ecommerce business? The answer is an emphatic yes. In fact, ecommerce businesses need it the most – especially those that have no physical retail location. Because your brand image is all you have to establish an emotional connection and sense of trust with consumers, content marketing can achieve what advertising alone cannot. Even retailers with brick-and-mortar stores depend upon content marketing to generate and maintain brand loyalty as an even-increasing number of consumers shop online – and may be more familiar with your brand's website than its stores.

Analytics firm Demand Metric provides the following eye-opening infographic & statistics about the importance of content marketing to ecommerce.
Content marketing is three times more effective in lead generation than traditional forms of marketing.

More cost-effective – on average, 62% less than traditional marketing.

With custom content, 82% of customers develop a positive opinion about the brand.

Content marketing helps 72% of customers develop a relationship with a brand.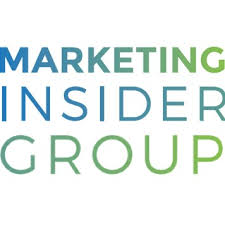 However, notes content marketing strategist William Harris in his article for Marketing Insider Group, the type and quality of content makes all the difference. According to Harris, "In the past, you might have been able to get real ROI from lazily publishing 500-word articles on your blog week after week, but it's not enough anymore. In order to use content to build brand awareness, differentiate from competitors, secure customer loyalty, drive more traffic to your product pages, and increase sales for your ecommerce business, you have to approach it differently than you have been these past few years."
How so? Harris says to prepare to do more work and invest more in creating high-quality content – starting with storytelling, which involves sharing experiences and being more transparent. Other steps include:
Creating content resources and presentations that can't be easily repurposed by another person or brand.

Hiring skilled writers and journalists to create compelling stories and epic content resources.

Focusing more on developing authentic relationships with marketing partners and influencers, and less about using outdated promotion and outreach tactics to build links.

Nurturing relationships with prospective customers by segmenting, personalizing, and promising to provide specific value to subscribers based on their interests and where they are in the buyer's journey.

Focusing less on product promotion, and more on helping people, supporting movements, and authentically engaging in the communities they serve.

As for memorable, effective storytelling, outdoor lifestyle brand YETI sets the gold standard. The company produces remarkable videos that depict people living the lifestyle of the brand. Product placement is discreet, and the videos feature non-trendy people living lives of quiet integrity. As Manish Dudharejia – president and co-founder of E2M Solutions Inc. – observes in his article for Content Marketing Institute:
"There's no shortage of brands selling coolers, travel bags, and related accessories on the market, so YETI differentiated itself by producing high-quality stories, documentary-like videos of people living the outdoor lifestyle that sell the emotional appeal of the brand. Its YouTube videos regularly receive tens or hundreds of thousands of views, with high like-to-dislike ratios."
Granted, YETI's type of video content is hard for companies with more modest budgets to achieve. However, it is possible to grasp the overall video storytelling concept by producing content that connects with how members of your target demographic live and incorporate your product or service into their life. The take-home message? The old hard-sell or boring product demo is obsolete.
Of course, there's still a place for the explainer video – providing it's engaging as well as informative. Our May 22, 2018 blog post, "Website Explainer Videos: What Not to Do" made the basic points about meeting the higher level of consumer expectations and the need to communicate how your product or service will solve their problem, save time or otherwise add value to their daily life.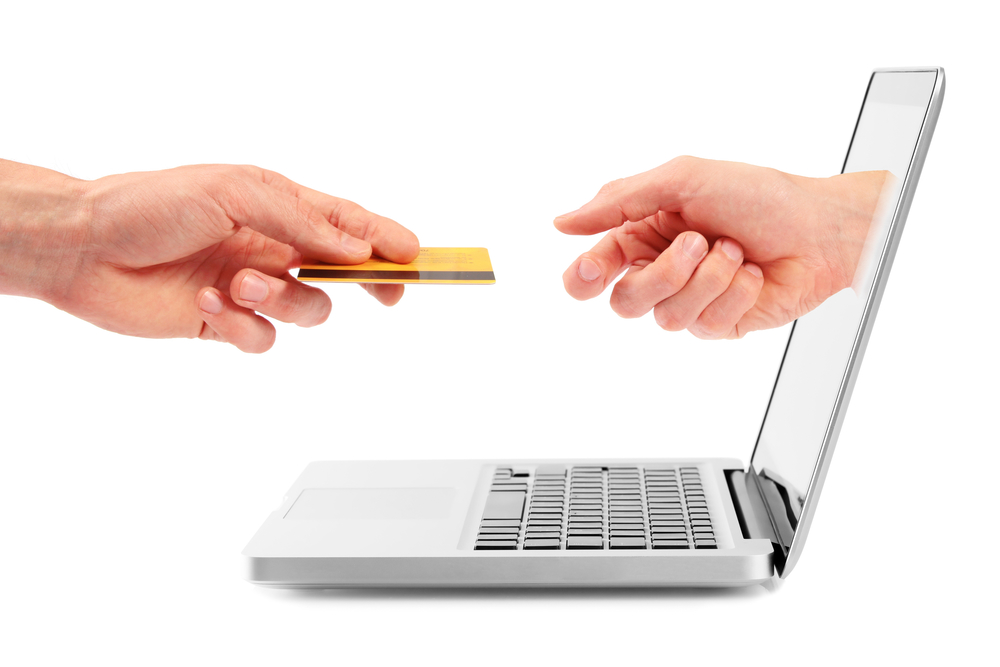 Returning to the earlier point that online consumers perhaps know your brand better from your website than your retail store (if you have one), Dudharejia mentions interactive content as rapidly growing in popularity. This type of content includes personality quizzes, web apps and calculators, as well as engagement with 3D videos.
According to Content Marketing Institute's latest research, nearly half (46%) of marketers surveyed are using interactive content. Engagement was listed as their top reason for doing so – followed by educating the audience, creating brand awareness and lead generation. Interactive content brings consumers a sense of the in-store shopping experience by allowing them to engage with your brand in a way that a typical ecommerce interaction doesn't offer. Expect this to be the next frontier in ecommerce content marketing.
Other reasons to have a content marketing strategy for your ecommerce website include the following.
 Content marketing helps consumers research products

– Before buying a product, more than 80% of online shoppers conduct detailed research. Videos, buying guides and ebooks can educate consumers and help them make informed purchasing decisions.

It increases brand awareness

– Clickable and shareable content can amplify awareness of your brand – especially when distributed across your social media platforms.

It improves the overall experience of the shopper

– Content marketing provides relevant and useful information to your online customers, which generates more user engagement and also keeps them entertained. Quality content encourages visitors to spend more time on your website, and increases the opportunity for them to convert to customers.

It allows you to present your products in a more meaningful way

– Custom content can present your products to reinforce your brand identity, rather than as one-off objects on your website's products page. As mentioned earlier, it can provide the context for consumers to make an emotional connection with your brand.

It increases conversions and augments brand loyalty

– Consumers who buy into the brand identity your content helps create (think YETI) are more likely to be loyal customers. Again, useful, relevant content attracts consumers. By carefully positioning a call-to-action in your content, you can direct visitors where you want them to go, and increase your conversion rate and sales.
High-quality content for ecommerce websites can be affordable when you partner with a full-service digital marketing agency that also offers ecommerce hosting, video creation, social media marketing, web design and app development. Virtual Stacks Systems is your one-stop resource for taking your brand to the next level in today's increasingly competitive ecommerce environment. Contact us to learn more.