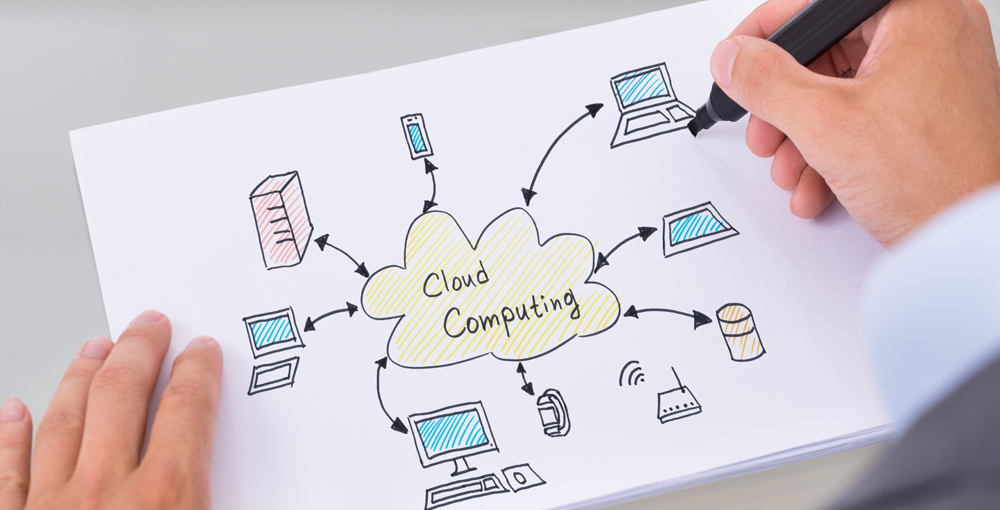 02 Nov

Why Cloud Computing Is A Must For Your Organization

As per the Goldman Sachs report, cloud computing spending is projected to grow at a staggering CAGR of 30%, through 2018. It has been on the same growth trajectory since 2013, astounding isn't it? 

Cloud is one of the newest buzzwords in the digital world. It is neither a trend nor an illusion, it is a reality and a necessity which is here to stay. Businesses across the world of all sizes are shifting their operations to the cloud, as it offers several advantages including cost efficiency, flexibility, and increased productivity.

Moving your operations to the cloud not only streamlines your workflow, it strengthens the backbone of your company. It increases the liquid funds in your hand, which you can utilize to further your core business interests.

According to Gartner, by 2020 a corporate no-cloud strategy would become as rare as a no-internet policy is in today's time.
You are already on the cloud…
You are using the cloud in your day to day lives already, in one form or the other. By sending and receiving emails, banking online, and/or listening to music, you are taking part in the cloud revolution that has dominated the landscape of information technology in the last one decade.
Major benefits of moving to the cloud….
Creating an IT infrastructure for your organization requires many investments. From expensive servers, machines, network storage, to backup systems and disaster recovery systems, maintaining a business requires significant capital. You also need space to hold these costly and heavy pieces of machinery, and of course, you require a team of IT professionals to carry out your daily operations. Add all of this together and you are facing a substantial investment up front.
Using cloud services can help your investments pay off, allows you to shrink or cut the use of costly traditional recovery operations, and result in significant growth for your business. According to a report, organizations that have embraced cloud services have shown an overall growth of 19.63% (Vanson Bourne).
Security is not an issue with the cloud….
Security concerns, which were previously thought to be an issue with cloud computing for corporations, are no longer a sticking point, as several checks are in place to safeguard your customer data and company information.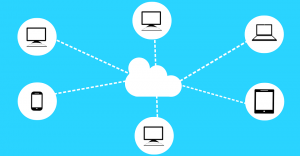 Don't be surprised to note that 86% of organizations spend some amount of their information technology budget on the cloud.
Other than the benefits mentioned above, what else does it offer that makes it essential for you to shift your operations to the cloud?
Reasons you should shift your business to the cloud
There was a time when cloud services were patronized by big businesses, and small and medium companies thought that there was nothing much in store for them. But, things have dramatically changed since then and even small organizations are now benefiting from the cloud computing services in equal measure.
Here are some of the main reasons why your business needs cloud services:
You get time to focus on your business – You save a lot of time because you don't have to manage an IT infrastructure or a big software and hardware team. Managing people and day to day IT operations is a long drawn process, which takes away your precious time. You can utilize this time in taking your business to greener pastures and that too at a faster pace. Cloud computing gives you complete freedom to keep your focus on the business at hand. You are able to channelize your energy in the direction required to take your business to a higher level.
Huge cost savings – When you move your business to the cloud, your IT infrastructure saving is substantial. With cloud computing you don't need to invest in heavy duty IT machinery. You also save on a lot of money as you don't need to hire and manage a big IT team. Furthermore, you don't need to waste your space to fit those huge servers. The best part is you only have to pay for what you use, cloud services are on rent, and you don't have to buy them upfront.
You can increase or decrease the number of head counts according to the need of your business operations, all you have to pay extra is the per user cost.
It is scalable – Cloud computing is a scalable and hassle free option where you don't have to bother about licensing or upgrades every now and then. When you have an in-house set of servers and machineries, and if you have to scale up your operations due the requirements of your business, you need to do a lot of work. Whereas, when you are in the cloud these hassles are well taken care of by the vendor you hire. From hardware, software to maintenance and support, you don't have to bother about any of those. You get the best services at all times without any of your time being wasted.
Enhanced mobility  – Once you move all your apps to the cloud, you can access any of your applications from wherever you want and at any time. All you require is an internet connection and a browser and you can connect with your work at your convenience. Your team members who have the access can do their work from wherever they want, either from the cool confines of their homes or even from their client's office. Nobody can give you any excuse for work not being completed on time.
Improved collaboration among your team members  – Working on applications that are up in the cloud increases the efficiency of your team members. It is a platform where team members can collaborate with each other, which is bound to increase their productivity, regardless of their physical location. When your team members work together, it increases their potential and the quality of work improves significantly.
It further improves your security – Managing heavy-duty servers and machines doesn't guarantee that your data is hundred percent secure. Imagine your laptop or mobile being stolen, of course, it is not just the monetary value of either device that you are worried about, you get sleepless nights because those devices had all your company information. And, if it falls into the wrong hands you have to pay a heavy price. Whereas, when your applications are up in the cloud, you needn't worry about these things, as nothing is stored on your device. Even if you lose any of your devices, your company information remains safe, because it is not on your laptop or mobile, but it is up in the cloud. Moreover, with enterprise security in place, the cloud offers more security than your on-premise data centers. Service providers who are not able to provide adequate security to their clients eventually phase out of the cloud computing business, and that too pretty fast.
It is more reliable – Your customer data and company information can't be compromised, no matter what the cost. But, you cannot rely only on your servers and systems, after all, they are machines and can crash over time. Therefore, offices not yet on the cloud need costly redundant systems to constantly back up all data. But, once you move your operations to the cloud, you don't have to worry about these costly systems, because the service provider arranges for the backup of all your information and data. They have completely adaptive disaster recovery systems, powerful servers, and machines, and they constantly back up your data so that you don't lose any single information. This also ensures that your business is up and running all the time, and there is no major downtime for you to worry about.
Upgrades and maintenance are not your headache – Upgrading and maintaining your on-premise data center is a tedious job, which can take away a lot of your time, money, effort and energy. No matter how top class your machine is, it would require upgrades and maintenance on a periodic basis. Whereas, when you move your business to the cloud, you don't have to worry about maintenance or upgrades, it is the responsibility of the service provider to maintain and upgrade their offerings. Moreover, as maintenance and upgrades are done by the service provider keep in mind that your business doesn't get affected.
It is more environment-friendly– When you share resources with others, you are helping to save the environment. If you can contribute to the reduction of datacenters the world over it would definitely have a positive effect on the environment, more so when the efficiency of the operations is not at stake. Cloud services offer you all of these and more.
If you have not as yet moved your business to the cloud, just get in touch with Virtual Stacks Systems, as a company we have been in the cloud business for a long time and have a pretty lengthy list of satisfied customers. We can take care of all your IT needs with perfection.
Virtual Stacks Systems has powerful data centers and completely adaptive disaster recovery systems, which ensures that your company data remains safe with us, always.
With over two decades of exposure and experience in the software and hardware industry, Virtual Stacks Systems is capable of looking after all your cloud requirements.