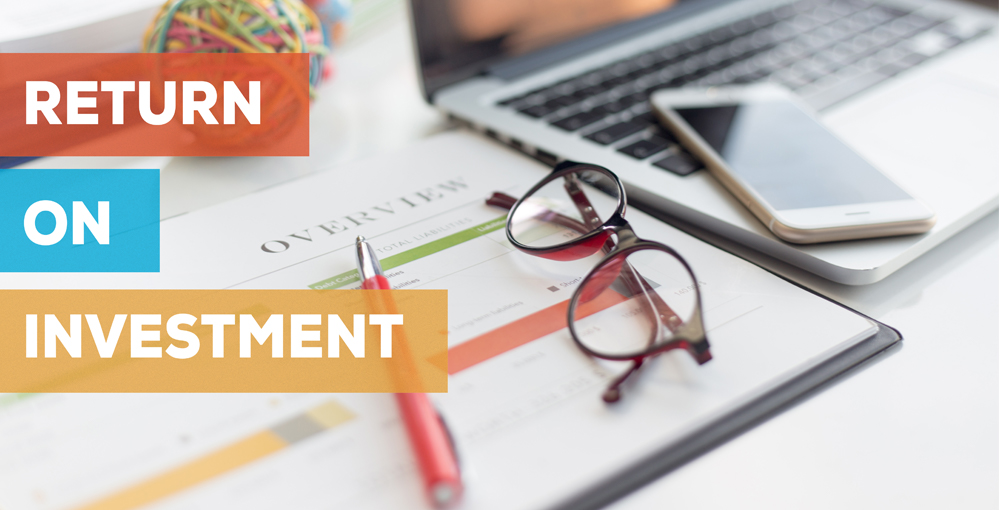 14 Aug

Web Development 101
3 Ways To Increase ROI
With the ever-growing use of social media marketing and online portfolios, you may think websites are a thing of the past. That, or you might be neglecting your website in favor of your social media profiles. Who has the time to design and maintain a website, when posting to Instagram takes mere minutes?
But if you ask the most successful business owners, SEO experts, and web designers what they think? Well, you'll likely receive an earful on why design matters, when it comes to your company's website. 
Picture this…
You are walking through an outdoor shopping mall, looking for a gift for a friend. On your left, there is a brand new store. Through the window, it appears clean, modern, and well-organized. On your right, a store that sells similar items, but has a cluttered storefront. The sidewalk out front is littered with trash and grass clippings. A hand-written sign that reads "Sale! Sale! Sale!" in neon colors flutters in the wind. When given the option, are you going to choose the store on your right or on your left?
Why?
Think of a website, as a storefront. With the intent of making an online purchase, you have a relative idea of what you want to buy, what your budget is, and when you need it. A quick Google search yields a list of online retailers ready, willing and able to sell you what you are looking for. But how do you determine which to choose? Here's a hint: it isn't always the price, shipping cost, OR delivery date.
In a matter of milliseconds, users decide whether to stay on your website. You can have the greatest content in the world on your site, and it will not make them stay.  First impressions are everything, from the outdoor shopping mall to the thousands of e commerce hosting websites. Cluttered, non-intuitive, unattractive web design is a dirty digital storefront. No one will enter. No one will spend their money.
What are Visitors Looking For, Anyway?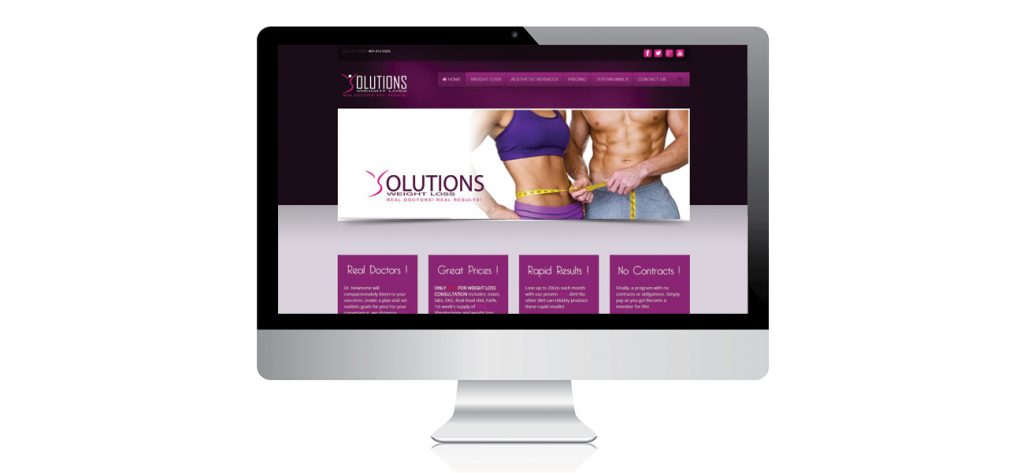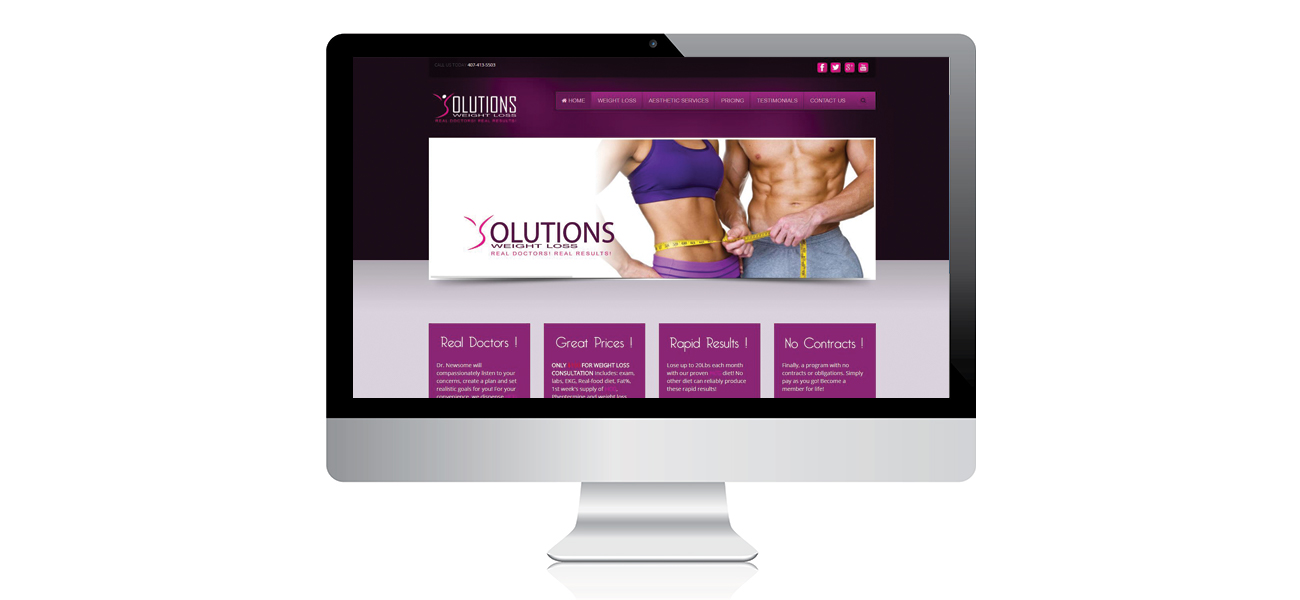 Knowing what works for your individual website takes a bit of a time investment. In many cases, your website is never truly "finished", but rather evolves as needed. However, to minimize the number of edits or tweaks your website will need, consider the following:
People enjoy visuals. Striking images, contrasting colors, memorable phrases, these all help grab a viewer's attention. Content may be king, but you need a reason for people to look at the content, in the first place.
Here are things that tend to capture the attention of a website visitor:
1.  A Featured Image or Graphic. It should be large enough to appear "more important" than the rest of the information.
2.  Logo or another marker of your brand. These can include your brand's specific colors, a prominent slogan, or even your company mascot.
3.  Navigation bars, menus, and maps.
4.  Headings, in large text
5.  A search box
6.  Contact information. After all, how else will people find you?
Above The Fold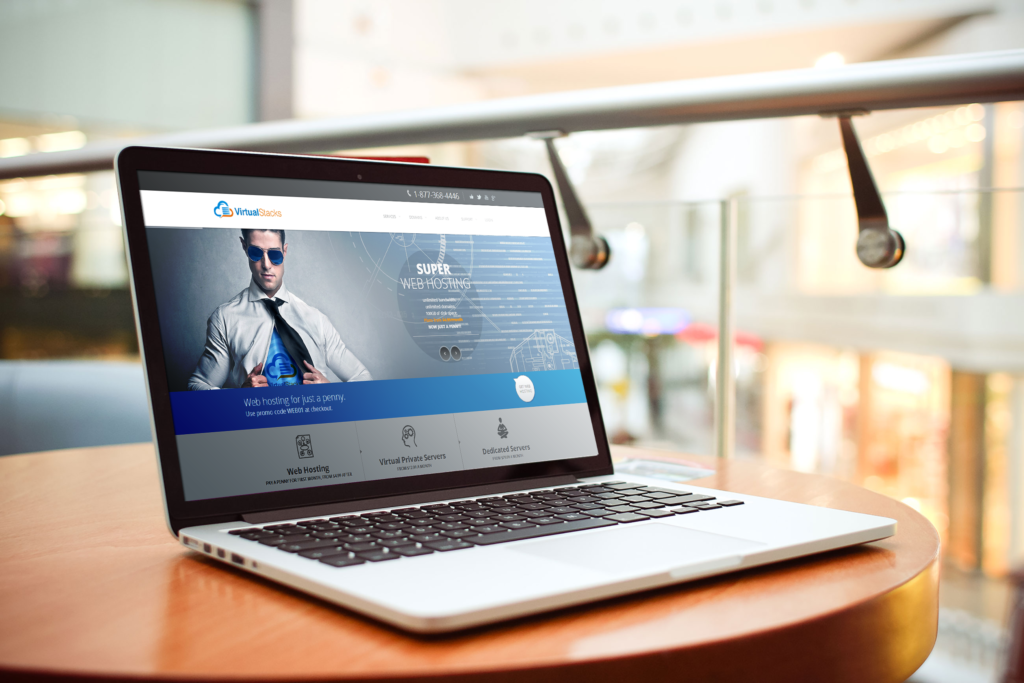 "Above the Fold" refers to the content that appears on a page before you have to scroll. In the past, you wanted everything of importance to be at this location, otherwise, people would lose interest.
Thanks to parallax scrolling, things have changed a bit. It isn't as big of a deal to force someone to scroll to get all the necessary content. That said, first impressions DO still matter. You still want to make sure that the most attractive aspects of your website are still above the fold.
Introduce Yourself via Your Website
Think of your website as a digital business card. You can only hand out so many business cards in person. A website, can reach anyone, anywhere, especially with the help of an internet marketing company. Design with that in mind. If you run a cupcake shop, you would not hand out an attorney-like business card. Instead, your card would appear much more lighthearted and whimsical. Let your design speak before your potential customers read a single word of content. It should be clear what service, product, or purpose you offer within seconds.
Using the example of a cupcake shop, think pastel colors, high-definition photos of your sweet treats, and a few dessert-related puns. Channel the experience of visiting your business into the website design.
I'm Here, Now What?
By bringing visitors to your site, you've already won half of the battle. The bad news is, you've only won half of the battle. Getting people to stay on your site can be a challenge, especially when some visitors are in a hurry and need only a short tidbit of information.
Prioritize the information on your site. Are there walls of text that would better serve as a small graphic? Can that graphic also include a button that directs the visitor elsewhere, for more information? Better yet, would the wall-of-text or graphic be better received as a video?
How about a call-to-action? If your site does not have one, this needs to be one of the first things you need to fix. Let your call-to-action be your one opportunity to take pride in telling people what to do. Call now? Sign Up? Subscribe? Whatever you want to make your visitors do, make the option easy and clear for all who visit, via a button, or animation. A shocking amount of websites fail to include a clear call-to-action and lose out on revenue because of it.
Design Matters on Mobile Devices, too!
Web design has both a direct and indirect effect on your search engine rankings. Directly, the appropriate use of keywords, links, and site structure all help Google and other search engines crawl your site.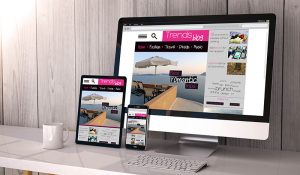 But search engines also rely on user metrics to determine the authority and credibility of a site. If your website design is user-friendly, and gains popularity through visits and links, over time it will rank higher. Visitors do not stick around on low-quality websites, and Google will recognize this.
Speaking of design's impact on search engine ranking, do you know if your site is mobile friendly?
Besides the fact that the majority of search now takes place on a mobile device, Google has now included mobile friendliness into its ranking algorithm.
Not only does your site need to look great on a mobile device, it needs to be responsive. Choosing a responsive design from the jump allows you to have a website coded to adapt to any screen size. Alternatively, you could build a second mobile website using a mobile template, or custom mobile apps. The biggest drawback of this is: 1. The risk of running duplicate content and 2. Having your two nearly-identical websites competing against one another for ranking space. Save yourself the trouble and aim for mobile optimization, without the hassle of a second domain registration.
Gain the Trust of Your Visitors
Throwing a simple website online does not take a lot of time or money. Because of this, there are a lot of not-so-great websites out there. Perhaps even worse, there are a lot of attractive websites that are not very credible. A well-designed website helps build credibility with its visitors.
What it takes to create a credible-looking website:
1.  Provide an FAQ with well-thought-out answers
2.  Gain and Provide Citations – THIS CAN HELP BOOST YOUR SEARCH ENGINE RANKINGS AS WELL!
3. Update Your Site Regularly- A not-so-recent date on the first page can be a big turn-off visitors. It implies your company is not up to a whole lot.
4.  Limit the Amount of White Space– Have some, but never too much.
Like Steve Jobs once said, "Design is not just what it looks like and feels like. Design is how it works."
Don't be afraid to get opinions and be experimental with your website design, as long you cover the essentials. But you must be consistent. Your brand's colors, logo, and preferred fonts need to be present.
Be wary of the things that can turn people off of a site like:
1.  Complex or Noisy Layouts
2.  Invasive Ads –Pop-ups or inappropriate content will drive people away, and fast.
3.  Small print
4.  Monochromatic/Minimal Design- Some sites thrive in grayscale and minimalist design, but most do not. Unless it serves the purpose of your business, step up your design.
5.  Slow Load Time- Avoid complex graphics and auto playing videos.
If these tips have forced you to question the quality of your website, before starting from scratch, consult Virtual Stacks Systems. From a full site redesign to Orlando SEO services, we can show you first hand why design matters, for your business.