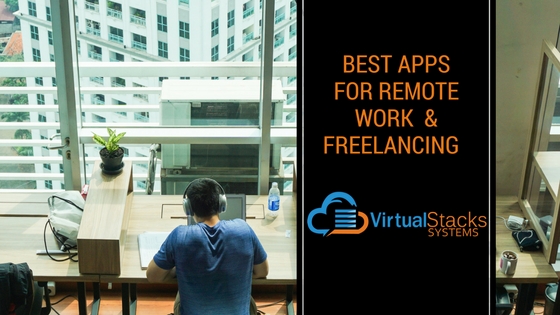 19 Feb

Working Remotely? Try THE BEST APPS for Remote Work & Freelancing!

Congratulations!

Your business is growing and you're adding employees!

However, not all of your new hires need to report to the office – and some kind of jobs, such as regional sales – pretty much require field work. Telecommuting is becoming more desirable for employers as well as employees for such reasons as greatly reduced overhead.

According to The 2017 State of Telecommuting in the U.S. Employee Workforce Report, companies see an average of $11,000 annual savings per telecommuting employee. The report was produced by FlexJobs and Global Workplace Analytics, focusing on full-time employees who work from home at least half of the time.

As one of the major findings from the report is that the number of people telecommuting in the United States increased a whopping 115 percent in the last 10 years, you may be taking a serious look at which of the vast array of apps for remote work are best suited for your business and the way you want your team members to collaborate.

Whether your remote team consists of full-time, part-time or freelancers – or any mix thereof – Virtual Stacks Systems has rounded up the apps for remote work that consistently top the experts' lists, so you don't have to! Thanks to HubSpot, Inc., Skillcrush and eServe.

We also reached out to owners of home-based businesses, who provided their valuable input.
The Best Apps for Remote Work & Freelancing!
(Listed alphabetically)
"I recently started using Evernote for saving various formats of work in one place," says Jinal Shah, founder of If I Were Marketing, a branding and marketing strategy consultancy. Along with Dropbox, she finds it useful for organizing her business and its diverse client base. "They are among my favorite go-to tools for my work." 
"Think of Slack like the professional version of WhatsApp," says by Monica Mizzi, Content Director at Compose.ly, a freelance content platform that helps businesses tell their brand story. "Slack makes communication easy by pooling essential tasks like messaging, video chat and file sharing in one. You can even integrate your Trello board to it, so you get updates directly to Slack."
Another fan of Slack is John Jonas, owner of Onlinejobs.ph, a website that helps business owners who want to outsource to Philipino virtual assistants.
"The thing we like about Slack is how organized it is," Jonas says. "Different departments are placed in different rooms. Topics are easy to search, and attaching documents is a breeze."
"My favorite tool for staying organized is Trello," says Mizzi. "It is a practical visual organizer that allows you to segment all of your different projects into different cards and boards. It is truly a lifesaver for any freelancer who wants to stay on top of all of their tasks!"
Conclusion
One parting thought: According to The 2017 State of Telecommuting in the U.S. Employee Workforce Report, telecommuting exceeds public transportation as the commute option of choice in more than half of the top U.S. metro areas – growing far faster than any other commute mode. Finding the tools that deliver the best results for your remote workforce is now more essential than ever to achieving success!