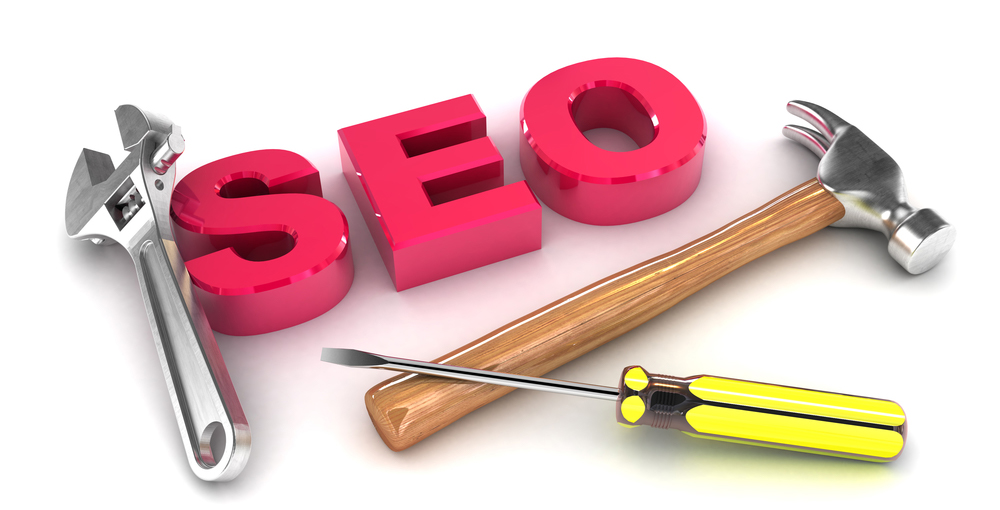 16 Jan

The Best SEO Tools For 2017

With over 1.2 billion websites online grappling for the attention of consumers, it's challenging enough to get noticed online. Every time Google updates their famous algorithm (you may have heard of Google Panda and Google Penguin) it adds even more confusion to the mix. Then to top it all off, unless your website reaches the 1st page of Google's search result, your chances of converting new customers decreases… this is where a proper SEO campaign comes in to play!

How do you reach the first page of Google search results?
Find out what strategies your competitors are using to rank. Then, backwards engineer the best approaches so you can outrank them. However, to achieve both goals, you need the right tools in hand.

So, we reached out to 25 leading SEO experts and asked them a simple question: "What are the best SEO tools you recommend in 2017?"

Here is what they had to say:

1. Sara Brown
TopSpot Internet Marketing
Recommended Tool: Screaming Frog Spider
"This tool creates .xml sitemaps with ease, helps create custom robots.txt files, and allows you to test your rewrites. It also has unique features like a SERP Snippet Emulator which allows you to see how elements like page titles and meta descriptions will show up on SERP pages."
2. Mario Mirabella
MSM DesignZ
Recommended Tool: WooRank
"Woorank will be an essential SEO tool in 2017. Woorank is the ultimate tool for On-Site SEO. Woorank will let you know what needs to be fixed on your site to increase visibility. Woorank provides you with a complete website audit and offers problems that can be fixed in real time."
3. Nick Rubright
Dozmia
Recommended Tool: Ahrefs
"I've tried nearly every tool available for analyzing backlinks, and Ahrefs seems to be the most up-to-date in this area, even more so than Google's search console. In my experience, Ahrefs' ability to quickly add backlink data to their index also makes it the best at assessing keyword competitiveness."
4. Jessica Newland
Media Frenzy Global
Recommended Tool: SEO Site Checkup
"SEO Site Checkup provides an SEO score that changes based on your SEO results. This platform allows you to keep track of Meta titles, back links, broken links, site mobile responsiveness and site loading time all in a centralized location. The day-to-day SEO score is what makes this a go-to tool."
5. Kameron Jenkins
Scorpion
Recommended Tool: Google Search Console
"One of the most undervalued SEO monitoring tools is Google's own Search Analytics report in Search Console (formerly Webmaster Tools). This should be every SEO's secret weapon. With it, you can get insight into top queries, organic click-through rate (CTR), SERP position, and more."
6. Dmytro Spilka
Solvid
Recommended Tool: BuzzSumo
"I believe BuzzSumo, and its future potential, has the ability to revolutionize the market of SEO & Content Marketing software. Not only it can be used by content marketers to evaluate which content is being shared the most but can also be a great tool for analyzing backlinks."
7. Tabitha Jean Naylor
TabithaNaylor.com
Recommended Tool: Spyfu
"I live and die by SpyFu, which is a keyword research service that really comes in handy when I'm developing content. SpyFu lets you type in keyword, and tells you which of those keywords are the most searched. SpyFu is probably the most important weapon in my SEO arsenal, and it's one of the five tools I can't live without."
8. Jay Busa
The Classy Home
Recommended Tool: SEMrush
"SEMrush will be the tool of 2017. Why? Because of huge competition, Paid Marketing is increasing and SEMrush's Advertising Research feature you can easily spy your competitors. With this feature, you can find out Ad Strategies and Budget, and Keywords in both Google and Bing."
9. David Mitroff
Piedmont Avenue Consulting
Recommended Tool: Sprout Social
"When it comes to SEO it's really about writing the right content or knowing the right keywords. I find that Sprout Social is the best social media management tool out there that helps businesses target their audience and grow their social media presence."
10. Mark Churchill
Wealth Club
Recommended Tool: SEOmonitor
"Built by a search agency in eastern Europe, [SEO Monitor] has gone from "unheard of" to "essential tool" in just two years. Its core purpose is rank tracking, but with a difference. The killer feature is that it distills hundreds of rankings into a single Visibility Score that gives both search execs and management a reliable, easy-to-understand SEO health metric."
11. Simon Jones
MiroMedia
Recommended Tool: Authoritas (formerly Analytics SEO)
"I know they are not new but I only started using them in the last couple of months and I think it's easily one of the best SEO tools out there. [Authoritas] lets you check through so much stuff from keyword ranking to link analysis and technical aspects of the site. They leave no stone unturned."
12. Samuel Lavoie
Montreal SEO Consultant
Recommended Tool: Mention.com
"My go-to monitoring tool is Mention.com, although it's not cheap at 25$/month. Why? It is lightning fast at grabbing mention (domain, brand terms and competitors) across the entire Web including public forums. I've seen it pickup mentions in seconds. 2. It is powerful enough with Boolean rules to sort the irrelevant stuff."
13. Brandon Hassler
Market Campus
Recommended Tool: Hotjar
"My favorite [Hotjar] feature is the ability to watch actual footage of users interacting with your website. This is so much more effective than trying to make decisions from a data table."
14. Anthony De Guzman
AnthonyDeGuzman.com
Recommended Tool: Scrapebox
"Scrapebox can harvest search engine URLs to sort for guest blogging outreach, broken link building, etc. The build-in keyword scraper is perfect for generating a huge list of keyword ideas. It is not as well-known as Ahrefs or Moz, but it deserves its own mention since it is a swiss-army SEO tool of its own category."
15. Rhys Wynne
Winwar Media
Recommended Tool: Accelerated Mobile Pages (AMP)
"My SEO tool for 2017 is actually a new standard. AMP (or Accelerated Mobil Pages) seems to becoming more and more popular in Google Search Results, and 2017 is the year to get on it. Make sure your site is mobile ready, and AMP is quite an easy way to make sure with plugin with most Content Management Systems."
16. Stephen Twomey
MasterMind Digital Branding Solutions
Recommended Tool: Majestic
"My go-to tool is Majestic. Their Clique Hunter tool allows me to see what the competition has in common and keep track of what type of link building they are all engaging on."
17. Connor Lucey
Grasshopper
Recommended Tool: CognitiveSEO
"What's great about CognitiveSEO, is that it gives the most comprehensive, accurate, and easy to interpret backlink profile. It offers a number of different, customizable data visualizations that are easy to navigate and interpret. Additionally, the tool allows you to add analysis of your competitors' websites to create a full campaign for your website."
Whether you are a plumber in Orlando, a restaurant in the Orlando Premium Outlets Mall or a landscape design specialist, optimizing your web presence is the only way to increase your profits in 2017.

We have the tools you need to help you expand your online presence. Contact Virtual Stacks for Orlando SEO services, and get found online tomorrow.