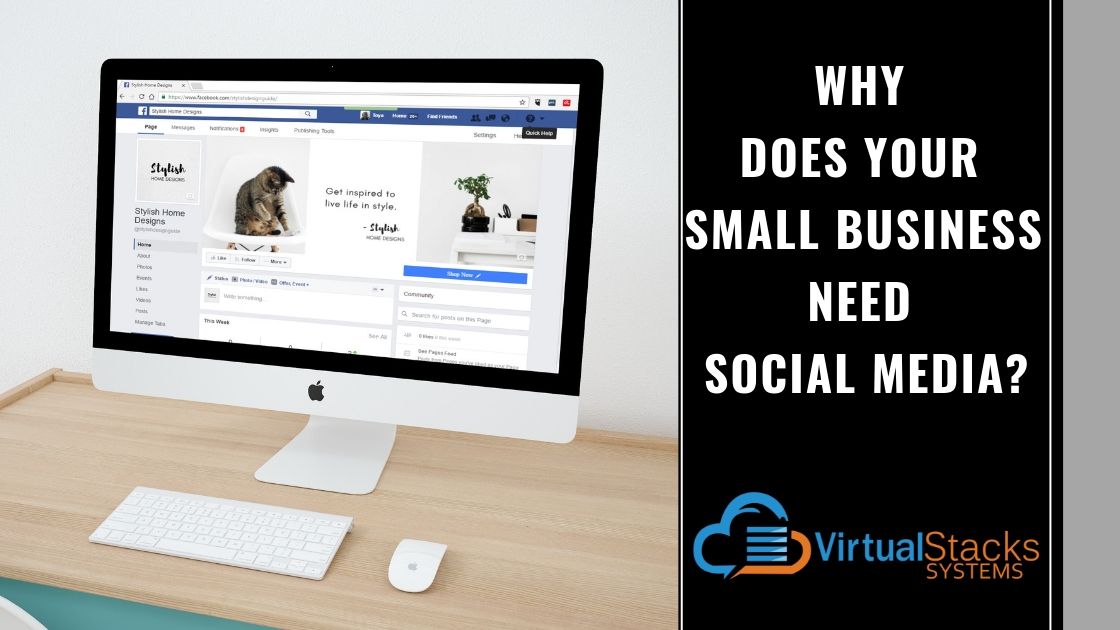 17 Jun

Why Does Your Small Business Need Social Media?

As a small business owner, you may be in a quandary over social media. If you're on one social media platform – or all – yet the needle isn't moving in terms of traffic to your website and, of course, leads, you might wonder if it's worth the effort. If your business is just launching and you've heard less-than-enthusiastic experiences from other entrepreneurs, you may consider forgoing social media in favor of more traditional types of marketing. However, social media offers many advantages to small businesses, as long as you know what they are and how to use them to meet your specific marketing goals.

As ThriveHive's Josh Bowen observes, "There is a bit of a learning curve when it comes to marketing on social media … Once you do, you'll realize that reaching out through a marketing campaign on social media is not any more complicated than traditional marketing. In fact, it can be even more efficient because it allows you to reach a targeted group. This means you aren't wasting ad spend showing your products or services to people who are not interested."
The first reason your small business needs social media marketing– results are real!
According to HubSpot, 90% of all marketers say that social media marketing has increased their business exposure. Also, 66% of marketers who spend at least six hours per week on social media see more leads. As digital marketing expert Kari DePhillips – owner of The Content Factory and co-founder of Workationing states, "At this point, not having an active social media presence is like pulling out a flip phone at a business meeting and not understanding why Brad keeps getting all the new accounts."
Social media marketing allows you to better understand your audience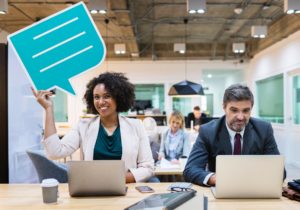 The next reason – social media helps you identify the needs and concerns of your target audience. As Deborah Sweeney – CEO of MyCorporation.com – reports in business.com, if you don't know who your customers are, such social platforms as Facebook and Instagram "… can be of great service in helping you aggregate data and define your target market … those that think they can skip out may actually be missing out on potential leads and an audience interested in investing in your products and services."
When you have more insight into the members of your audience, you can better identify their pain points, improve sales conversions and perhaps even adjust your product strategy to address unmet needs you may learn about through the social platform. Also, you'll be able to write more effective content and compelling posts, which will increase traffic to your website.
Social media marketing allows you to connect with your audience
It's accepted wisdom that consumers don't want to be talked to – they want engagement. "Consumers see Twitter, Facebook and Instagram as social networks, not marketing machines," DePhillips says.
"When you stop seeing social as a way to pitch your customers and start seeing it as a way to connect with them, it can transform your brand. You help customers by answering their questions, entertaining and informing them with relevant content and even forming bonds over shared interests … Over time, you'll become more than a brand – you'll become a part of the community."
Going beyond such connections as a barbecue restaurant holding a cook-off and communicating with participants and attendees before, during and after the event, social media can also allow you to be a trusted source in more stressful situations.
For example, if a negative story about your industry becomes breaking news, you can take to social media to reassure your audience that your company follows all precautions to ensure their health and safety – or that your company adheres to the highest ethical standards. You may get new customers who drop the company that caused the controversy.
In times of disaster (we're thinking about hurricane season here in Florida), you can keep your customers informed of the impact on your business and the status of their orders, if applicable. If you want to be a good neighbor (and you're out of harm's way yourself), you can help spread the word about where essential goods and services are available.
How to choose your social media platforms wisely
When faced with having to decide which social media platforms to be on, the tendency is to cover all bases to make sure you don't miss any potential customers. However, not every social media platform may be best suited for your audience.
As we covered in our January 11, 2019 blog post – "Is Instagram Right for Your Business?" – a good amount of your social media marketing success lies with choosing the right platforms for your target audience. For example, Instagram's demographic is overwhelmingly young, with users under age 35 making up more than 70 percent of Instagram's more than 800 million active accounts worldwide. If this isn't your audience, it's better to not put your time and resources into a presence there.
Sprout Social provides a comprehensive breakdown of users of all major social platforms in its 2019 Social Media Demographics for Marketers study. It provides valuable data that will help you make informed decisions about choosing the social platforms that will best connect with your audience.
Why your small business also needs to advertise on social media
If you've been disappointed in your current or previous experience with social media, there is a difference between organic and paid social media. As we noted in our January 4, 2019 blog post – "Social Media Marketing Trends for 2019" – business owners and other powers-that-be need to know that social media isn't really "free advertising." Even when boosted by live broadcasting, organic traffic alone can't be expected to do all of the heavy lifting in driving conversions and sales.
As also noted by an Advance Ohio blog post, a common source of confusion among business owners is the distinction and strategic balance between organic and paid social media.
"Understanding this is essential to creating a successful social media marketing strategy," the post reports. "Organic and paid social media have distinct advantages but work best when implemented together … you shouldn't have one without the other. A solid organic strategy improves your online presence and reputation, and a paid strategy increases your brand's reach and awareness to targeted audiences."
Every popular social media outlet has both paid and organic elements, providing one of the most economical ways to advertise. Social platforms offer highly targeted ads that can be customized around the needs of your audience. For example, Facebook ads can target customers by such factors as age, location, education level, industry and even user behavior.
For those advertising on Facebook, install a Facebook pixel on your website. This is a piece of code for your website that allows you to measure, optimize and build audiences for your ad campaigns. It will track how your ads affect customer behavior, and retarget ads accordingly. Over time, says DePhillips, "Facebook will learn which users are more likely to click your link or buy a product, delivering your ads to the people most likely to convert into solid leads and sales."
Granted, doing social media marketing the right way can be challenging for a small business owner. If you decide to get support from a partner that specializes in digital marketing, Virtual Stacks Systems offers a wide range of digital marketing services – including PPC advertising, website design and redesign, SEO marketing, review management services, social media marketing, video production and much more!
Contact us today to learn more and get started!