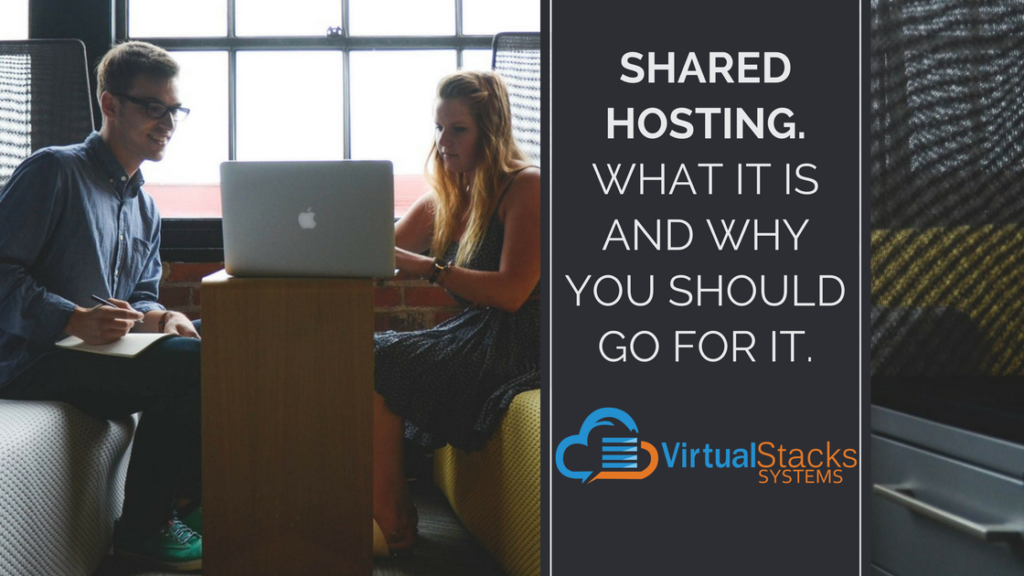 27 Apr

Shared Hosting – What it is and Why You Should Go for it

Shared hosting is like renting an apartment and having roommates. You have to share the common spaces, such as the living room, kitchen and bath. Of course, you are also expected to pay your share of the rent. This is a good solution if your needs are limited, you are on your own and cost is your main consideration. In shared hosting, all accounts must share the available resources with all the other accounts on the server – such as CPU time, memory, and disk space.

When it comes to website hosting, you have two crucial decisions to make as a business owner. Apart from selecting the company that hosts your website, you also have to choose a hosting option that meets all of your business requirements. Shared hosting is a popular, economical solution that may be right for your needs.

What is shared hosting?

When a single server is used to host several websites, it is known as shared hosting. It allows multiple websites to use a single server. The hosting package defines the server resources that you are allowed to use. In comparison, a dedicated hosting plan means that your website is the only site hosted on the server.

Shared hosting is by far the most economical option for hosting your website. It is best suited for businesses that are starting their operations and those looking for economical hosting options, as well as those that do not expect a high volume of traffic.

The most important consideration for a shared hosting plan is a package that offers adequate space and storage so that your operations won't be hampered. The service package should offer sufficient disk space, FTP accounts, traffic, email accounts, databases and other services.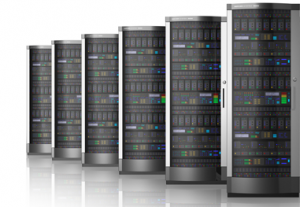 What are the Advantages of Shared Hosting?
Shared hosting has several advantages, including:
1.      It is cost effective – The biggest advantage of shared hosting is that it is affordable, and you don't have to worry about investments. In fact, there is no initial investment required and you can get plans on a monthly basis. With intense competition in the web hosting market, it is not difficult to get a good deal for a 40 GB space. There are also packages available that offer unlimited space.
2.      It is convenient – It is difficult to concentrate on your business with the same focus when you have to look after the website management, as well. When you opt for shared hosting, you don't have to worry about managing your website, as professionals handle the day-to-day operations.
3.      It is customizable – Despite the fact that resources are shared, the website is managed by the webmaster with the help of control panel tools. The control panel is not just user-friendly, but is also a powerful tool that customizes your website. The control panel allows allows management of a host of features, such as checking site statistics and uploading images and files.
4.      It provides high efficiency – For a website to function efficiently, you need an ample amount of bandwidth and sufficient disc space, and shared hosting allows you both. Packages are available that offer unlimited bandwidth and disc space.
5.      It is secure – Contrary to the perception that shared hosting is not secure, a reputable company will uphold best practices to provide clients with safe, seamless service.
6.      You get technical support at all times – When you opt for a shared hosting option, you don't have to worry about assistance, be it technical or otherwise. Shared hosting service providers give you all the technical support you need for the smooth functioning of your website. Even if you are not a technical person, the site upkeep, maintenance and technical equipment are all responsibilities of the hosting provider.
7.      You get additional features, such as email and an FTP account – When you opt for a shared hosting option, you get email and an FTP account in the same package, increasing functionality and convenience.
If you find that shared hosting is the right option for your business, Virtual Stacks Systems offers web hosting packages so you can select the plan that best suits your needs. Virtual Stacks Systems has powerful data centers around the world that make our web hosting plans more effective, yet are designed to save money. We also offer 24/7 technical support to all customers. Contact us today to learn more.