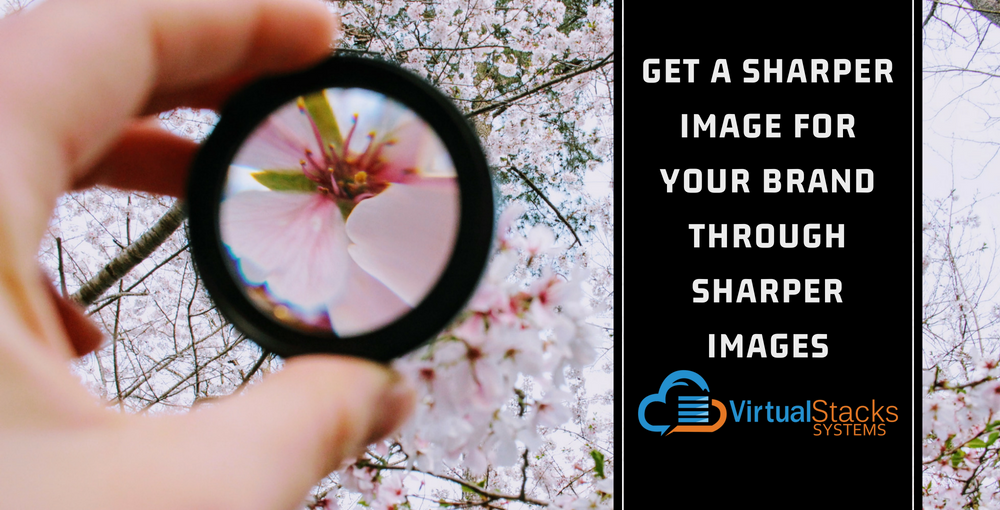 29 Jun

Get a Sharper Image for Your Brand Through Sharper Images

If content is king (and it is) in the realm of digital marketing, images are the jewels in the crown. While our June 8 blog post, "What is Quality Content" focused on written content, the importance of images is ignored at your peril. "Sometimes, it's easy to forget that images are also content," says marketing sensei Neil Patel. "In fact, images are an essential part of any content marketing effort." After all, humans are hard-wired to respond to images faster than the written word, and have an ever-shortening attention span.

Upping your image game in the right way can boost SEO, build your brand and keep your business top-of-mind with your target audience. Going a step further by using visual storytelling (more on that later) can even give you a reputation as an industry thought leader.

How far you should go depends upon the nature of your business and target demographic. Business-to-consumer products and services geared toward generation Z and millennials need to present a polished, Instagram-ready brand image. This is definitely the demographic for visual storytelling tactics. Business-to-business companies can benefit by presenting a high-quality, visually consistent look throughout their photo images. If your B2B product or service isn't particularly glamorous, there are ways to make it look dynamic.

Because budget is usually a concern, you may be wielding the camera yourself. Unless your business is professional photography, it's possible you need some basic instructions for photo framing and composition, angles and lighting.

Using Real Photos in Digital Marketing

Utah-based photographer Jeremy Jensen shared his expertise in a user-friendly guide to shooting quality social media photos for workplace collaboration tool Redbooth.

Tips include: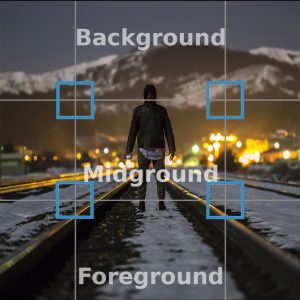 • Apply the rule of thirds to create dynamic compositions. Jensen modifies this somewhat for cellphones, recommending the subject be placed directly in the center of the frame, being aware of foreground, midground and background.
• Pay attention to resolution. Facebook compresses images – they need to be the right size to prevent blurriness. Richard Lazazzera of A Better Lemonade Stand provides helpful instructions on optimizing images for the web.
• Put a story behind the image. As Jensen writes: "One of the best strategies for sharing meaningful content is taking the time to understand your audience and what they're looking for."
Using Stock Photos in Digital Marketing
If you're not comfortable with doing your own photography – or need images to supplement your in-house efforts – stock photos are an option. Unfortunately, what can be a good solution is all too often misused.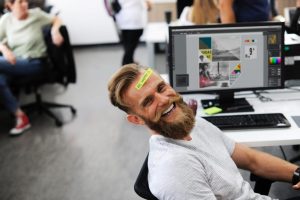 Poor stock photography choices can call attention to your website and social media presence in the wrong way through cheesy subjects and over-used images. Even worse, it can damage your company's credibility and trustworthiness. As noted by graphic designer Gareth Hardy of Down With Design, that classic stock photo of an attractive call center representative "… makes the business in question look fake."
Several services offer royalty-free stock photos, including Unsplash, Pixabay and Pexels (the source of our cliché photo example). But keep in mind, there are no bad free stock photo services – just bad stock photos.
Here are a few simple rules for making wise choices:
Don't use photos you've seen on other websites or social posts.
Don't select the first photo you find, even if you're pressed for time. Chances are many others have also used it.
Look for photos featuring people who reflect the culture of your business as closely as possible. Avoid photos of people wearing business suits if your company's style is casual.
Chose photos of people in settings and groupings that look like they would actually occur in your organization.
Using Infographics in Digital Marketing
On the SEO side of images, infographics have long been a popular means of presenting facts and statistics in a visual way to get shares and boost search rankings. But other images can work just as well. According to marketing expert John Lincoln, image optimization might be one of the most overlooked elements of SEO – and one of the best ways to outrank your competitors and build brand-name awareness.
Lincoln covers the three goals of image optimization in detail:
Include images that support your page ranking and traffic.
Make sure that images display correctly on social media and in pay per click.
For those prepared to go the extra mile, photos can establish and build your brand image. Not only should you show your company's culture through photos, but have those photos tell a compelling, consistent story. Look at the Instagram accounts of popular brands, and style your photos with attention to every detail: background, accessories and even color coordination. Do you have a blank wall in your office? Paint it a bright color, or with graffiti-style graphics, and use it as a background for photos and videos. If your business doesn't lend itself to great visuals, think about what you consider interesting about your field, and show others your business the way you see it.
Whether you're handling your web design and social media in-house or partnering with a digital marketing agency, providing your marketing team with quality images is essential. Of course, we recommend the latter solution. Virtual Stacks Systems is a full-service digital marketing agency that handles all aspects of web design, SEO and social media management so you can focus on your business. Contact us to learn how we can create content that reigns supreme in meeting your marketing goals.