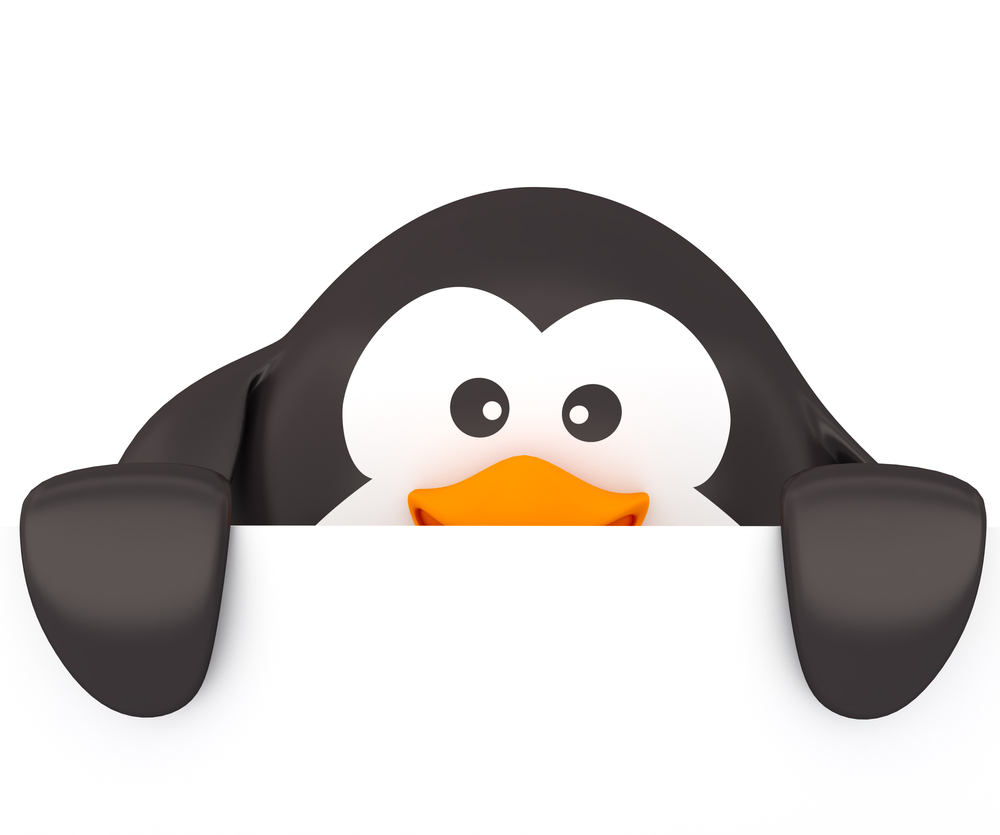 13 Aug

If It Walks & Talks Like a Duck, Chances are…It's a Penguin!

When you go searching online for an answer to why the sky is blue, you probably aren't looking for Aunt Sally's dedication page to her cat Sky and her parrot Mr. Blue. So who or what are the search engine powers that be that determine how content and websites are filtered? For Google, that power currently belongs to its Penguins, Pandas and their many algorithm update friends.

Launched in April of 2012, the Penguin Update is the current algorithm designed to detect sites that are using frowned upon methods of Search Engine Optimization (SEO) to get their page ranked higher on search engine rank pages (SERP). Some sites even try to incorporate spam throughout their pages to increase their Google ranking.

Consider Penguin the successor of Google Toolbar PageRank, which was launched back in December of 2000. Since then, uniquely named updates continue to change the rules for many reasons.
Big Publicity Spam Claims
SEO Penalties
Bad Reviews
Social Trends
Competition
Similar to Penguin, the Panda and Hummingbird updates play major roles in the success of a website. The series of Panda updates specifically target pages with weak or copycatted content. The keywords for Panda are definitely 'quality' and 'unique'. From a different angle, the Hummingbird updates focus on engaging and relevant content versus factual lethargy. Make sure your site is helpful to your target audience, not just useless information fluff.
Minor Changes Matter
Not every update is an all-encompassing algorithm change. Updates can be as large as drastic main algorithm changes or more specific to a bug or minor improvement. Remember, the slightest change to the makeup of a website can have an exponential influence on its usefulness and even its traffic. Consider the +1 Update of 2011. The creation of the +1 Button lets information seekers mark favorable search results with consideration of their set social preferences. This is in direct correlation to Google's competitor growth and standing in the social web 2.0 market.
Take off that Black Hat
The Penguin Update strives to stop SEO specialists from using Black Hat methods to get their page ranked higher on SERPs. Don't let your site be kicked off the big search engines because your SEO team tries taboo techniques. The most common bad methods include:
Keyword Stuffing/Cramming
Cloaking
Link Schemes
Identical Content(plagiarism)
The smart SEO services provider knows that the differences between the Penguin and Panda updates are important to understand but even more important to adhere to. Penguin dissects each page and monitors keyword numbers while Panda reviews the site's entirety. Essentially, they have the same goal but disparage different SEO techniques.
Remember, the most important key to achieving a high ranking website is the creation of unique, valuable and captivating content. Let search engine algorithms work for you, not against!