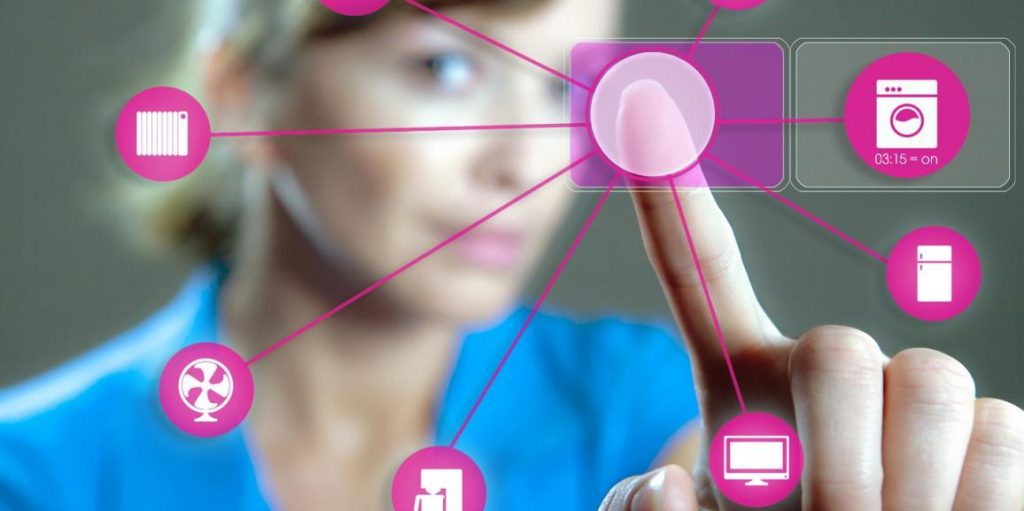 20 Nov

Case Study: Why Speck Design Switched To A Cloud-Based CRM
Like Bob Dylan once sang, "The times they are a changin'."
When was the last time you invited someone to dinner or brought them a holiday goodie basket to close a sale? When was the last time you exchanged a business card after work with a new lead?
Instead of face-to-face mixers, today's sales teams use content blasts and LinkedIn posts to connect with their prospects.
While today's businesses still need people to grow, the way we communicate with those people, attract their attention and move them along the sales process changes too.
And with the steady stream of information, emails, Tweets and LinkedIn messages we get every day comes the challenge of sorting through that information quickly enough to warm up a lead faster than the competition. From SEO copywriting services to professional social media managers, content has proven to still be king. And the way we share that content with our prospects will set us apart from the crowd.
No one knows this challenge better than Peter Mills, the Vice President of Speck Design, a product design and development firm that services a number of hard-hitting industries, including: medical, telecommunication, consumer and industrial products.
Speck Design's Challenge
Sales professionals at Speck Design were juggling a wide range of clients – everything from two-person start-ups to Fortune 500 companies with 20,000+ people on staff. With a three to six month sales cycle, Speck staff members had to keep in touch with a number of high-level decision makers inside each organization before a sale could be made. Management also realized that this challenged was complicated by the fact that their sales team had no way of tracking their progress with each individual member of a company's team.
What was the solution? A cloud based CRM.
"Our primary problem was that we lacked a systematic method for our salespeople to [narrow down] the pertinent decision makers," said Speck Vice President Peter Mills.
A CRM helps organizations manage customer relationship and sales processes in an efficient manner. It collects consumer data and analyzes them to understand their requirements and market. It also provides a 360-degree view of the company.
Tips for Choosing the Best Cloud-Based CRM
It is imperative to select a cloud-based CRM software which easily integrates with your existing IT infrastructure and processes. It is also important to take your employees on board before finalizing the new technology. Your organization deserves the best CRM software, one that can improve profits by reducing the cost.
But, before taking the plunge, do evaluate, first evaluate the CRM on the following key factors:
Price- /Cost-effectiveness
Price plays a significant role when it comes to evaluating a CRM. But, this should never be the only criterion, as the return on investment is what you need to check a better consideration than price is ROI. If you spend $350 more but make $3,500 more than you would have with another CRM, than you are earning 900% profits!
The bottom line is that the software ought to help generate revenue for your organization. First, consider the upfront cost, but also. Then, focus on the features that are coming with it and those that are not available. Also, look at their long long-term benefits.
Will you also receive Pay special attention on the training, upgrades and support aspects?
If so, then you can add time to another benefit you receive with a specific CRM. As we know, time = money. So, any CRM that offers more support than their competitor will make you more money as new employees or processes are added within your company. In addition to this, integration of the software with your existing system should also be factored in under the price head. Further, additional requirement of equipment is another consideration which has to be added up as cost. Therefore, on the pricing front, evaluate a CRM on all these aspects and then take a call.
User-Friendly/Easy Navigation
A CRM software that is complicated to use is undoubtedly a headache for the workforce. The best CRM software for your company should be intuitive and user friendly. As it is, change is difficult to embrace. It is also important that your team/s- those who have to use are on board in the selection process of a CRM. This helps in the seamless implementation of the software.
Flexibility/Scalability
Your CRM software should have the capability of growing with you. Always focus on the scalability aspect of the software. A CRM should be flexible and easy to customize. Of course, you don't want to invest your time and money into another CRM. So, finding one that will meet ALL of your needs is the way to go.
Support
A responsive customer care and support comes in handy for smooth implementation of a CRM software. Even after the implementation process is through, support in the form of live chat, email and phone should always be available to you and your team.
Vendor Experience
It is quite a help if your vendor has the necessary experience and expertise in his area of excellence, especially during the implementation period.
If you are looking for the best CRM software for your business which is cost effective and easy to navigate, you should think about using eZnetCRM.
With scalability and 24X7 expert support, eZnetCRM has all the features that can take your organization to the next level.
eZnetCRM is capable of providing a 360-degree overview of your business. It also effectively manages your sales processes and customer relationship. They also partner with Virtual Stacks to offer Orlando SEO services that will help your customers find YOU online.
A CRM will take your customer service to the next level.