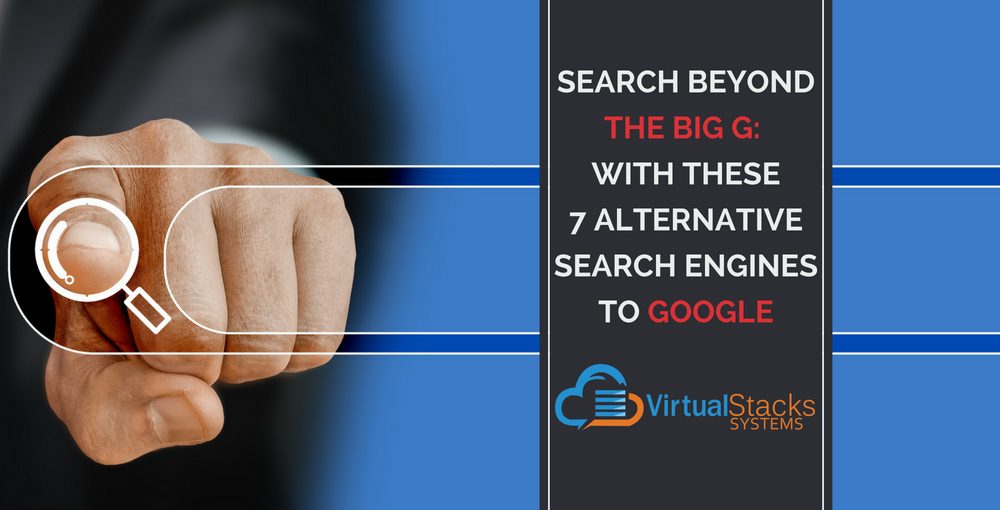 18 May

Search Beyond Google: 7 Alternative Search Engines to Google

In the early years of the World Wide Web, Google was just one of several search engines organizing information from web pages. While it eventually came to dominate much of the Western world, Google is still not the only game in town. Alternative search engines are now getting more traffic from savvy web searchers for numerous reasons – such as the need for specialized information, privacy or frustration over Google's frequent, seemingly arbitrary, algorithm changes.
Here is a look at seven Google alternatives, and why they may be a better choice in certain situations.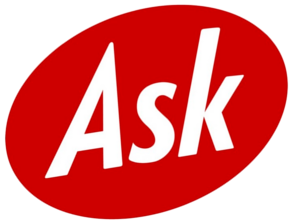 1 –  Ask – Starting life as Ask Jeeves in 1996, Ask is one of the original search engines out of the starting gate with Google, MSN Search and the long-defunct AltaVista. It quickly grew in popularity with its focus on natural language queries in addition to keyword search.
After a series of setbacks, Ask reinvented itself in 2010 with a new version designed to deliver real answers, as opposed to just links, and introduced a community element to deliver human answers to subjective and complex questions. Ask features a focus on highlighting trending questions from the community, semantic search with answers displayed on the page, a large Q&A database and a user community element that targets members for answering questions based on their areas of expertise.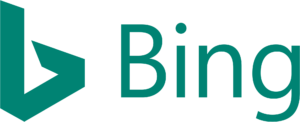 2 – Bing – From the ashes of Microsoft's MSN Search, Bing rose to become the second most popular search engine in the word, and also powers Yahoo's search engine. Even with that, as of 2016, Search Engine Watch reports this second-place status represents only 15.8% of the search market.

Lifehacker weighed in with its own points in favor of Bing, including:
• Better video search, with Bing providing a grid of large thumbnails that you can click on to play or preview by hovering over them.
• Its linkfromdomain: feature, which will highlight the best-ranked outgoing links from the selected site.
• Prediction of when airfares are about to decrease or increase.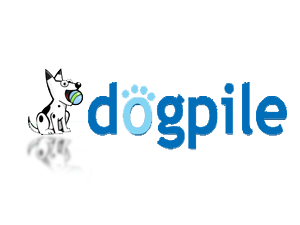 3 – Dogpile – This is a metasearch engine, meaning that Dogpile gets results from multiple search engines and directories, then presents them combined to the user. Dogpile currently gets its results from Google, Yahoo, Bing, and others. According to Lifewire, Dogpile's metasearch technology can search 50% more of the web than any single search engine, as evaluated by an independent search engine expert who verified its methodology and validated that its metasearch technology can retrieve 50% or more additional results.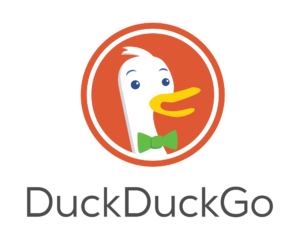 4 – DuckDuckGo – Created with user privacy first in mind, DuckDuckGo doesn't collect or share user information. The stealth search engine also doesn't track searches when you're in private browsing mode – which others do – and returns a wider range of results because they aren't based on previous searches, as are Google's.
Adam Heitzman – co-founder and managing partner of search marketing agency HigherVisibility – examined the growing demand for privacy among users increasingly concerned about what happens to the information Google gathers about them. According to his article for Forbes:
"In light of users becoming more aware of just how much of their information is tracked, used and sold to both advertisers and the government, DuckDuckGo has had success. It's a search engine that doesn't track or sell user browsing history or information yet still delivers high-quality search results and a strong user experience."
DuckDuckGo has business-world proponents, as well. Mike Lindamood, founder and CEO of Lamood Corporation – which includes Lamood Big Hats and WalletGear – reports an increase in sales because of the search engine.
"Not only am I using DuckDuckGo more often, but so are our customers. DuckDuckGo referrals to our sites has grown at an enormous rate since 2012, when we first saw traffic from the search engine. It's probably the best search engine if you want to be free from being tracked."
But DuckDuckGo's appeal isn't just about respect for your privacy. NerdBusiness reveals that the search engine's !bang command allows you to search another site directly. For example, if you want a distraction from your workday (during designated break time, of course), type !youtube funny cats and you'll see the results directly on YouTube. Or use !yt for short.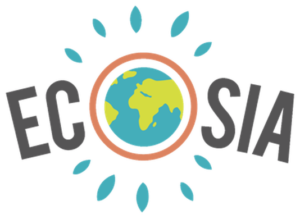 5 – Ecosia – If you're committed to sustaining Earth's resources, Ecosia may become your search engine of choice. Describing its purpose as "Restoring lands and empowering communities," Ecosia plants a tree for every search. Visitor clicks on ads and online purchases generate revenue for Ecosia, which uses at least 80% of its profits to support tree planting and community programs all over the world. The search engine does not track or sell data to third parties. Search technology is from Bing, enhanced with Ecosia's own algorithms.

6 – StartPage – Like DuckDuckGo, StartPage allows private search. Although it uses Google, the search engine acts as an intermediary between the user and Google. The advantage is that Google only "sees" StartPage, not the user, and therefore cannot collect data on search history. StartPage collects the results, strips out the tracking cookies, and delivers completely private, anonymous search results to you.
Also like DuckDuckGo, StartPage returns a wider range of results than a direct Google search, does not store IP addresses or other personal information, nor does it turn them over to Google. Every search result also offers a Proxy feature, which lets you visit websites anonymously. No ads, of course!

7 – Yippy – This is a search engine for the deep web, which refers to the portions of the internet not accessible through standard web searches – which only scan indexed pages linked to domain homepages. The deep web contains material such as unlinked content, limited access content, private content and information archived in searchable databases. Using a deep web search engine provides access to this otherwise hidden content.
Because the deep web is unregulated, Yippy uses industry-leading security measures for safe searching. Even so, warns It Still Works, Yippy is intended for serious, painstaking research, not for simple questions and basic web surfing. Despite any security measures in place, exploring results may lead you into the internet's darkest corners, leaving you vulnerable to individuals and/or groups with criminal intent and sites designed to spread malware or hack your computer. In other words, know what you're doing and proceed with caution.
So what does this mean for your website if people start making more frequent use of search engines other than Google? Virtual Stacks Systems' SEO Services department has experience in optimizing websites to rank high on any search engine's SERPs. Contact us to be sure your website can be found by as many search engines as possible – and your business found by as many potential customers as possible.